11.19.18

William Donaldson on Entrepreneurial Leadership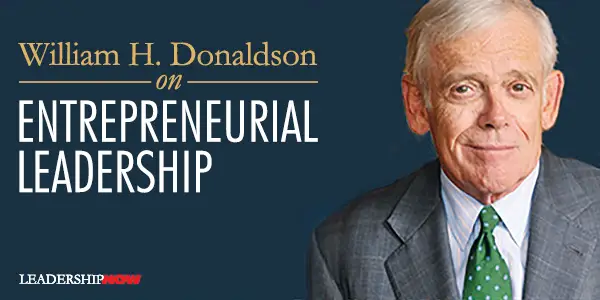 W
ILLIAM DONALDSON has led a full life. He was most notably a co-founder of the investment banking firm of Donaldson, Lufkin & Jenrette in 1959, served in Henry Kissinger's State Department, was the founding dean at the Yale School of Management, served as chairman and chief executive of the New York Stock Exchange, turnaround CEO of Aetna, chairman of the SEC, and now CEO of the private investment firm Donaldson Enterprises.
Donaldson and Karl Weber extract relevant lessons for leaders in
Entrepreneurial Leader
. The thread that runs through his career is the
entrepreneurial mindset
. That mindset is "about the application of creative thinking and prudent risk-taking to build innovative, long-lasting organizations in any sector of the economy."
There are leaders and there are entrepreneurs, but not all leaders are entrepreneurs, and not all entrepreneurs are leaders. Simply put, I believe that entrepreneurial is a mindset—a way of thinking—and leadership is a way of acting. Entrepreneurial leadership, then, describes the way such a leader behaves.
The case method he experienced at the Harvard Business School, showed him that "in many cases,
the deeper you delve into a problem, the less obvious the answers are
." This realization is empowering because "since nobody really knows the one perfect solution to the kinds of real-life challenges organizations face, it's important to have the courage to ask questions, to propose answers, to challenge assumptions, and to experiment—all of which are key elements of the entrepreneurial drive."
As founding dean and professor at the Yale school of management, he taught a course on entrepreneurial leadership. He focused on the personal characteristics of the leader. "Of course, an entrepreneurial leader needs to know about subjects like financial management, competitive strategy, market analysis, and the like. But I think those topics are distinctly secondary.
More important are the human qualities that the entrepreneurial leader brings to the job
—the ability to see the world through fresh eyes; the ability to pay attention to both the big picture and the small details that define a particular situation; a high degree of personal energy, optimism, and a sense of fun; the readiness to shape and define the system in which he or she operates rather than being controlled by a system someone else has created; and, most important, a strong sense of integrity."
By integrity, he means that they transcend themselves. They look beyond their ego. They remain true to the vision and commit to the value of individuals.
He notes that an entrepreneur is not a gambler. "The smart entrepreneur uses careful planning, intelligent strategy, and lots of hard work to
minimize the risk
as much as possible."
Effective leaders must be entrepreneurial—which means getting things done, regardless of the obstacles.

Entrepreneurial leaders must have the ability to learn fast in environments of ambiguity and change, while providing clarity and coherence for those around them.

Entrepreneurial leaders have the ability to see the world a bit differently from everyone else. They have the drive to innovate—the willingness to continually experiment, to test new ways of organizing and deploying resources, to abandon outmoded approaches when circumstances change; in short, to "make all things new."
I found this comment especially useful as it speaks to the mission here at LeadershipNow:
In the business arena, entrepreneurial leaders must think and behave as if they own the company—whether they do or not. Entrepreneurial leaders must define systems rather than be defined by them; they must adopt an ownership mentality. They understand that they must take ownership of their choices, including the smaller, day-to-day decisions they make. They must take full responsibility for them rather than attributing them to "the system" or "circumstances." Entrepreneurial leaders also think continually about the big picture—the broader goal that everyone in the organization is supposed to be working toward—and strive to be guided not by short-term gain or personal profit but by long-term objectives that help everyone. Furthermore, entrepreneurial leaders find ways to encourage everyone in the organization to think and behave in this way, and create circumstances that help them do this.
The behind-the-scenes look at the roles he has taken on throughout his life—especially the rationale behind and the building of Donaldson, Lufkin & Jenrette is instructive. The range of his life and career
demonstrate the broad relevance of the principles he describes
in this book and make for a fascinating read.
* * *


Like us on
Instagram
and
Facebook
for additional leadership and personal development ideas.
* * *

Posted by Michael McKinney at 12:43 PM
Permalink | Comments (0) | Entrepreneurship , Leadership
11.16.18

Leading Views: Humility is the X-factor in Great Leaders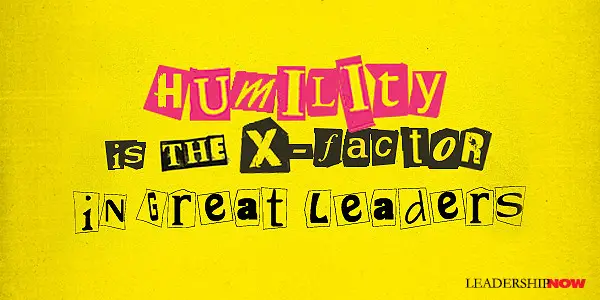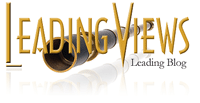 In
The Punk Rock of Business
, Jeremy Dale stresses the importance of humility not only to distinguish yourself but also because it is an accelerator of success. He states that "the ability to keep a sense of humility is probably the single biggest lesson" included in his book. He shares this example of humility:
Shigeru Miyamoto is arguably the greatest video game designer, developer, and producer in history. He has worked for Nintendo since 1977. Miyamoto has helped create some of the greatest and most enduring franchises of all time, including Super Mario Brothers, Donkey Kong, The Legend of Zelda, and the Wii series of games.

Miyamoto is a very genuine and authentic human being. During my time working with Nintendo, he would occasionally agree to an interview with the British gaming press, and I would sit next to him in those meetings. It was like being in the presence of royalty. He commanded such respect from everyone who knew his work. Quite simply, he is a genius, but you could never be near him without also becoming aware of his deep sense of humility and care for humanity.

In 1998, Miyamoto was honored as the first person inducted into the Academy of Interactive Arts and Sciences' Hall of Fame. A conversation that occurred immediately after the ceremony and which was later recounted to me sums up Miyamoto in my eyes.

Miyamoto understood English to a limited extent, so when engaging with English speakers he would always be accompanied by a translator, and he would almost always default to his mother tongue. Just after the ceremony, a man and his son approached Miyamoto to congratulate him on the award.

"Mr. Miyamoto, many congratulations on the award. My twelve-year-old son is a big video games player—what tips do you have for him?"

The translator started to translate the question, but Miyamoto stopped him—he had understood. He then reached for a piece of paper and a pencil. He wrote something on the paper, folded it up, and passed it to the boy, rather than the father.

The boy opened the piece of paper and read the message. His eyes lit up, and then he looked up at Miyamoto and beamed a huge smile.

Miyamoto had written this simple message: "Play outside on sunny days." I absolutely believe that was his number one lesson about video games.

To me, this summed up this amazing gentleman. He never lost sight of the place his inventions should have in this world. He always showed a huge amount of humility and humanity. I think it takes someone special to encourage people not to use their products at every opportunity. It also shows a level of confidence and contentment with who you are and what you do.
* * *


Like us on
Instagram
and
Facebook
for additional leadership and personal development ideas.
* * *

Posted by Michael McKinney at 12:17 PM
Permalink | Comments (0) | Leading Views
11.14.18

The 8 Elements of Punk Rock Business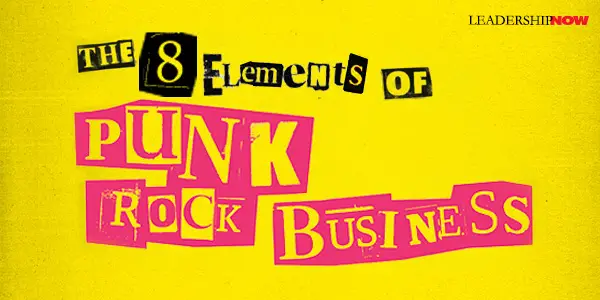 O
K,
I'll bite. What do the Ramones, the Clash, and the Sex Pistols have to do with leadership?
The title of Jeremy Dale's book,
The Punk Rock of Business
, comes from a comment Bono made to Oprah about a project Dale was working on with him for Motorola. Dale and his team had performed the impossible and
Bono said, "They are the punk rock of business: no long introductions, three beats and you're in.
They say they are going to do something, and then it just gets done."
Using that as an inspiration, Dale has taken it to mean so much more. Punk is an attitude. It's a fight against apathy and complacency. "I'm not okay with the current status quo. We're into disruption."
Many businesses these days are clogged up by bureaucracy that thwarts innovation, slows down creativity, and encourages mediocrity. I hate mediocrity. I'd much rather have spectacular success or fantastic failure. I believe mediocrity occurs far too often because too many people in business, particularly those in middle-management roles, are far too cautious, pessimistic, and more concerned about protecting their jobs rather than striving for greatness and being everything they could be. They are fearful of putting their heads above the parapet, so they take a play-it-safe attitude and come up with the conservative, tame, and expected proposals.
Dale has distilled the punk rock movement to eight elements. These
8 elements of Punk Rock Business
were at the heart of punk rock music, movement, attitude, fashion, and culture. Elements that are wanting in many organizations.
Element 1: Have a Cause
"Punk was all about wanting something better, being clear about what that was, and making that their cause." Have a point of view. Find something you're passionate about and then inspire your team to deliver it. An organization's mission statement is meant to direct every single decision. A mission statement may not be enough. You may need to create a manifesto to add substance and emotion, creating a story around the mission statement. "We should be committed to being a
lighthouse
brand; that is, one who shines brightly, whose position is fixed, so that people can navigate their world trusting in us and our position on things." Well put.
Element 2: Build a Movement
"Punk was attractive to like-minded people, and it galvanized that segment of the youth. Punk, more than music, was a mindset, and that attracted people." It's all about the people. The followers make the movement. You must get other people on board. Show your commitment to them and the mission by showing up. This is where you bring your emotional brain and not your rational brain.
Element 3: Create New and Radically Different Ideas
"Punk was completely different—never seen before jaw-dropping creation that exploded into our consciousness. No one was ambivalent to punk; you loved it or hated it." It's about creating new, different, and better ideas. After all, that's what leadership is. Punk provided an avenue to express their frustration with the dead-end society that they saw at the time. "Never before had music been played at anything like two hundred beats per minute. Never before had music been played so loudly or aggressively. Never before had the lyrics to the songs been so politically charged or laid siege to taboo subjects."
Begin by finding out what's different about what you're doing. What problem are you trying to solve? Radical ideas come from teams. And when they do they need to be brought to life by showing, not telling. Radical ideas are targets and so need to be protected. "Every project should have a vision and some nonnegotiables. The nonnegotiables are so important, because not only do they prevent the willingness to compromise, they also act as the catalyst for intelligent people to seek creative solutions when the inevitable challenges arrive."
Element 4: Drive Speed and Action
"Punk was three beats, and you're in." Go for it. "When time is tight, great things happen." You don't always have to be right. "Decision-making is a portfolio. Not every decision needs to be correct." The momentum is the important thing.
Element 5: Say It as It Is
"Punk lyrics came with a contagious honesty." No nonsense. You have to say it like it is—but constructively. Sometimes you have to call others out, and sometime you must call yourself out. Don't leave people wondering what you think. Speaking plainly saves time, bring clarity, and sets the performance bar where you want to set it.
Element 6: Be Authentic
"Punk gave people permission to be themselves." Probably the only rule of being punk is: "to be yourself and be comfortable being who you are." Surround yourself with confidants who will hold you accountable and call you out when you are being a fraud.
"Don't just endure or play it safe. If you are, work out how you are going to stop that immediately … or, alternatively, work out how you are going to justify that to your grandchild in years to come."
Element 7: Put Yourself Out There
"To be punk you had to make a very visible and belligerent statement; it required you to put yourself out there, say 'this is me,' and invite criticism. It was far more important to just give it a go, rather than to get it perfect." Grab every opportunity to challenge yourself. Be the first to volunteer. You will be criticized. Get used to it. "You will not always get it right, but my experience is that the impact you have when you do get it right far outweighs the embarrassment when you don't." Are you a participant or a spectator?
Element 8: Reject Conformity
"Punk pressed the reset button." Nonconformist. "However, it wasn't just its nonconformity, it was the
extent
to which it didn't conform that was shocking for many." Some norms are pointless and irrelevant. "Today's corporate world is full of mediocrity, slowness, politics, false praise, and people too scared to say it as it is. More and more employees are disillusioned with lukewarm leadership that makes their jobs dull and boring and constrains their creativity, imposing limitations rather than empowering them."
Don't take yourself too seriously. "Get over the show, get over your ego, and react based on the quality of work, not the superficial stuff that doesn't matter." Joey Ramone said they started a band because in 1974 everything was overproduced. "Being overproduced and perfectly organized kills the lifeblood that spontaneity brings."
Humility is the X-Factor
"Punk by its very nature is aggressive and in your face."
Humility keeps you out of trouble.
"Punk doesn't need to be aggressive if you apply a degree of care and humility. If people see that you are fundamentally a good person, whose heart is in the right place, whose motives are pure, who has charm and charisma, who isn't arrogant or conceited, who cares about people, and above all else is human and has humility, then you can apply all eight elements without worrying if you're going too far." Dale adds fifteen more key requirements that are needed to implement a punk rock attitude in business.
Unfortunately, I have not conveyed in this commentary the great stories that are used throughout to illustrate the 8 Elements of Punk Rock of Business. They are engaging and entertaining and really help to develop the concept. Well worth the read. The book provides a much-needed perspective on business and leadership in a very unconventional way.
* * *


Like us on
Instagram
and
Facebook
for additional leadership and personal development ideas.
* * *

Posted by Michael McKinney at 07:14 PM
Permalink | Comments (0) | Entrepreneurship , General Business , Teamwork
11.13.18

quickpoint: Artificial Intelligence and What is an Entrepreneur

Artificial Intelligence came into its own as a discipline at a 1956 summer workshop at Dartmouth College. Today, it is being implemented in ways we never imagined. I share a couple of perspectives below on technology—what it can do and what we shouldn't expect it to do. Also, a view on what entrepreneurship is and some good business advice.
"Technology doesn't solve humanity's problems. It was always naïve to think so. Technology is an enabler, but humanity has to deal with humanity's problems. I think we're both over-reliant on technology as a way to solve things and probably, at this moment, over-indexing on technology as a source of all problems, too." CEO of Google, Sundar Pichai in New York Times, 11.08.18

"By scouting out hidden correlations that escape our linear cause-and-effect logic, business A.I. can outperform even the most veteran of experts." Artificial Intelligence expert, Kai-Fu Lee in Fortune 11.1.18 PG94 (Author of AI Superpowers: China, Silicon Valley, and the New World Order)

"For me, an entrepreneur is someone who can combine the opportunity and the execution. There are a ton of people who are incredible dreamers but they can't execute. There are amazing people who can execute but they can't see the opportunity. You were able to combine seeing an opportunity and then acting on it. That's what defines an entrepreneur." CEO of snack company Kind, Daniel Lubetzky in Inc. 11.18 PG50

"With every project, no matter how small, act as if it's the most important one. Make sure it's technically and economically viable because you'll be judged on the smallest things." American architect, Frank Gehry in Fortune 11.1.18 PG48
* * *


Like us on
Instagram
and
Facebook
for additional leadership and personal development ideas
Posted by Michael McKinney at 10:19 AM
Permalink | Comments (0) | quickpoint
11.12.18

Six Essential Practices to Grow Your Leadership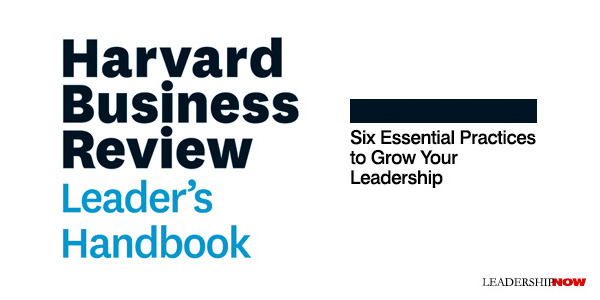 T
HE
Harvard Business Review
has enlisted the expertise of Ron Ashkenas and Brook Manville to create the
Leader's Handbook
. The context of leadership has changed, but the fundamentals of leadership have not. It is still working with people. And that has never changed.
It is in this spirit that the authors state, "the best way for any aspiring leader to succeed and to navigate turbulent times is to tune out the noise and refocus on these fundamentals" of leadership. They define leadership as "Achieving significant positive impact—by building an organization of people working together toward a common goal."
The
Harvard Business Review Leader's Handbook
is designed to help you grow your leadership. It is organized around
six practices
. While not meant to be all-encompassing, these are areas that "differentiate those who have the strongest impact." Naturally, an understanding of human nature—the so-called soft skills—makes these six practices exploitable. The six practices are practical and provide a useful guide taking responsibility to lead and improve your effectiveness.
Building a Unifying Vision
Organizational success requires a bold and compelling vision that brings people together and inspires them to achieve extraordinary results. The vision needs to be exciting, clear, and simple—and stakeholders should be involved in its creation.
Developing a Strategy
Implementing a strong, measurable strategy is the key to realizing a vision. A great strategy is composed of key actionable choices about what to do, and what not to do to create distinctive value. Strategies are iteratively developed in the context of the company's audience, challenges, and opportunities.
Getting Great People on Board
Smart and dedicated people help bring strategies to life. Executing strategies skillfully begins with recruiting, developing, and retaining high-performing talent. People need feedback to grow and incentives to feel recognized.
Focusing on Results
The experience of achieving short-term results motivates teams to strive for even more. Setting high expectations and sharpening accountability is necessary for high performance. Sold metrics and reviews can help this process become an organized one.
Innovating for the Future
Balancing current performance while investing for tomorrow is a key for enduring success. By keeping an eye on the demands of the future, leaders can continually drive innovations that will reshape the company to keep up with a changing world.
Leading Yourself
In order for leaders to lead others, they need to know and grow themselves. Feeling healthy, energized, and balanced also helps leaders do their best work. Leaders need to raise their own bar—in turn they'll raise it for their organization.
Grasp the Leadership Opportunity Already In Your Reach
The authors make a good point. You shouldn't wait to be anointed a leader. Step up and take the responsibility now.
Seizing the leadership opportunity and making the leadership difference in fact requires courage and also an ability to look beyond the every day and near-term tasks of basic management.… To be a leader, you need to anticipate like a great chess player who looks ten moves ahead and also quickly adjusts to the opponent's play.

This doesn't mean that you should completely ignore the current challenges of your organization and focus only on the future. On the contrary, your customers, clients, employees, investors, and partners are all counting on you to keep your eye on the present and ensure that you're doing what's needed to get results.
* * *


Like us on
Instagram
and
Facebook
for additional leadership and personal development ideas.
* * *

Posted by Michael McKinney at 07:02 PM
Permalink | Comments (0) | Leadership Development
11.09.18

Take Charge of Your Company's Future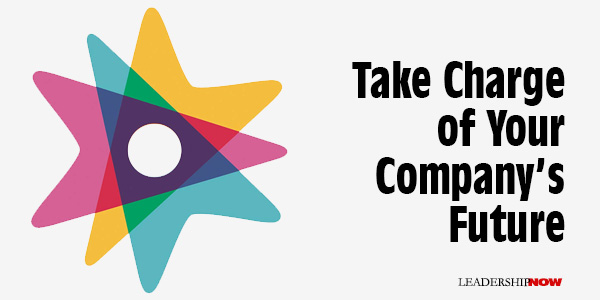 H
OW CAN WE BREAK FREE of incrementalism, dream bigger, and inspire people to follow us?
The fundamental problem we face say the authors of
Leading Transformation
—Nathan Furr, Kyle Nel, and Thomas Zoega Ramsoy—is
our tendency toward incremental thinking
. That is "to see and act on what is nearby, easy to access, and familiar than what is possible."
We can't eliminate our biases, but the authors suggest that to minimize them we take a
three-step approach to behavioral transformation
in your organization (and life). First, create a strategic narrative about a possible future, second break the decision bottlenecks, and third use key performance indicators—an artifact trail—to create signposts for the road ahead. The authors have a section devoted to each of these, but we'll touch on them briefly: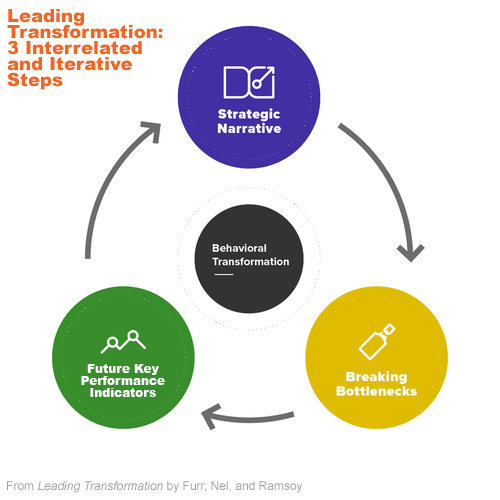 Strategic Narrative
We all know stories engage people, but most companies don't have a meaningful story or if they do, they don't use it well. The stories you create must be true narratives through the eyes of one person: a story with a narrative arc, characters a conflict, and a resolution. "Narrative works, in part, because it helps us suspend our disbelief and because it creates emotion, belief, and change."
When it comes to seeing possibilities,
science fiction writers have an edge
. They urge us to use science fiction writers to write stories of possible futures in your industry. And then present them in comic book format. "Science fiction can be a tool to break the bonds of incrementalism and to imagine other possibilities. The creative genre can help us dream bigger. They provide examples of how science fiction stories help companies do just that.
(
Science Fiction:
This
1975 video interview
with Gerald O'Neill and Isaac Asimov about a manufactured habitat in space inspired Jeff Bezos'
Blue Origin
company.)
Breaking Bottlenecks
Creating the story, finding science fiction writers and graphic artists may be the easy part. "Navigating the rat's nest of motivations, politics., and routines in any big company may be the hardest part." Applying tools rooted in behavioral science like
decision maps and archetypes
can help to break bottlenecks. Archetypes can help you understand how to approach the decision makers in your organization. In one example, the legal team was holding up progress out of a desire to protect the company. In the example, Natalie reframed the proposal in a way that the caretaker archetype could appreciate. She suggested the moving forward would help to protect the company in the long run by keeping it relevant.
Navigating the Unknown
When we are entering new territory we have few markers to guide us. Most of the ongoing metrics we use are design to access past performance and are little help in judging an uncertain future. So it's important to create key performance indicators to demonstrate that you are heading in the right direction. "Specifically, we start be identifying the end goal, then work backward to define an
artifact trail
—the series of small, observable activities and prototypes than can act as small wins to keep enthusiasm high." Approach the project as an experiment.
There is a brief discussion of the need for
negative capability
. It is being able to press on while not knowing. The term was coined by poet John Keats who said that "The concept of Negative Capability is the ability to contemplate the world without the desire to try and reconcile contradictory aspects or fit it into closed and rational systems." We need to be comfortable with uncertainty. "To be a visionary—to take leaps—you need to develop this negative capability. Whereas many people cannot stand the fuzziness of uncertainty, leaders of innovation and transformation frequently demonstrate negative capabilities. The negative capabilities facilitate the exploration of new terrain and the discovery of the adjacent possible."
The most important step in taking charge of your company's future is to begin. Take action to create the future you desire. "Creating a narrative to set a vision, identifying a small experiment you could run to build confidence, or seeking out uncommon partners for your next project are all rich areas to being this way of working."
* * *


Like us on
Instagram
and
Facebook
for additional leadership and personal development ideas.
* * *

Posted by Michael McKinney at 11:31 AM
Permalink | Comments (0) | Creativity & Innovation
11.07.18

Who Will Lead Us Tomorrow?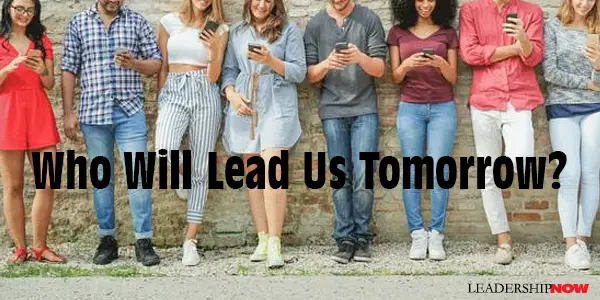 W
E ARE RAISING TODAY, the men and women who will lead us tomorrow. It is a responsibility that should not be taken lightly. It should be done with forethought and with a consideration of the kind of world we hope they and we will live in when it's their turn to lead.
Developing leaders places a huge responsibility on us today that goes beyond telling those future leaders what we think. To develop leaders, we must not only envision the leaders we want tomorrow, but we must behave in the manner of the leaders we want to see.
We may not like the leadership or lack of it that we see today, but if our reaction to anything we don't like is anger, outrage, hatred, and vicious rhetoric, we are endorsing those values by way of example. Unwittingly, we perpetuate hatred, outrage, and vulgarity in the leaders of tomorrow. They learn to lead by watching us "lead."
Martin Luther King succeeded because he calmly but passionately painted a picture of a world that appealed to our morality. He shared a positive idea to replace a negative idea without attacking other people. His example had moral weight. He was silenced by hatred. Hatred and anger is an idea without reason—it's
un
reasonable—a rudderless opinion with no foundation.
We must be the leaders we want to see developed in the generations that follow us. If you want leaders who listen, who are understanding, compassionate, civil, and respectful, then we must display those values in our dealings with what we see happening around us. If not, we are the problem. If we want others to respect us and listen to us, we must respectfully listen to them. We talk when we should be listening.
If we believe people should be respectful of each other, then we must be those people. Returning in kind is tempting and sometimes funny, but it does nothing but add to the discord we see around us. Real leaders resist the temptation and rise above it. Our response should be one that is conscious and empathetic of the other person's frustration and often misplaced angst. To do anything else only adds to the destructive division we see today.
Real leaders connect, they don't divide. They focus on similarities, not differences. We often think that if I don't yell, I won't be heard, but we aren't heard because we are yelling. The most strident voice is not the leader. Harsh words do not connect with others. "Blood in the streets" is not a mature response to disagreement.
When we become the leaders we should be, those that follow will learn to lead the way they should. As we learn and grow, those around us will learn and grow. We are modeling now the kind of leadership we will have in the future.
American poet Edwin Markham's poem captures the need for us to grow into the leaders we want others to be:
We are all blind until we see
—That in the human plan
Nothing is worth the making if
—It does not make the man.
Why build these cities glorious
—If man unbuilded goes?
In vain we build the work, unless
—The builder also grows.
If we want our children to be intentional about their lives, we must too be intentional about ours with the end in mind—with the consequences of our personal behavior in mind. Meaningful lives are built; they don't just happen. If we want them to be adults, we must act like adults. We are shaping the character of future leaders today. We must resolve to be the leaders we wish to see.
What will our future leaders be like? Who will lead us tomorrow? What legacy are we leaving for our children? We only need to look at ourselves.
* * *


Like us on
Instagram
and
Facebook
for additional leadership and personal development ideas.
Posted by Michael McKinney at 07:54 AM
Permalink | Comments (0) | Leadership
11.05.18

Turning Observation into Innovation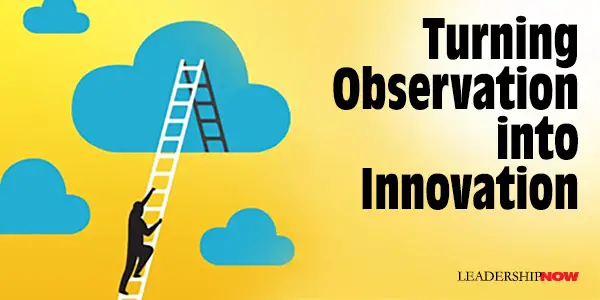 E
VERYONE WANTS to be an innovator. Every organization wants to be innovative; it doesn't matter if it's a church, a for-profit or non-profit business, or a government agency. To not be innovative is to risk being left behind.
But how many of us are truly innovative?
What have we done that could be called really innovative in the last year?
To be innovative requires a risk tolerance that most people just don't have. It requires skills that too few have developed. We make incremental changes to be sure, but innovation necessitates something more. Often we just are too close to the situation to see the opportunities. It's why companies like Google and Intel have called upon corporate anthropologists to bring give them fresh perspectives on their own businesses.
Corporate anthropologists, like traditional anthropologists, explains
Andi Simon
in
On the Brink
,
look "at a company as a new and unfamiliar culture" to arrive at fresh insights.
Corporate anthropologists "see things that are really happening out there in the field, not what business leaders think is going on. They look for the deeper meaning in the interactions that make up people's lives and the objects they surround themselves with. They search for those cultural symbols that people live by but have a hard time telling you about. And then they use their findings to help companies rethink how, and why, they're doing things."
Andi Simon is a corporate anthropologist that wants to help you do just that—act like an anthropologist for your own organization (or life). Often on the brink of new heights, the challenge is to react appropriately to changing circumstances— "a challenge that requires seeing, feeling, and thinking in new ways."
Simon says she is amazed at how often we miss what is right in front of us. As expressed in Russell Conwell's 1890 classic,
Acres of Diamonds
, "many business leaders fail to recognize that they're sitting on acres of diamonds of unmet needs or obvious future opportunities." There are ways to figure out our customer's pain points and gain insights from observing both the customer and the processes of a business that lead to meaningful innovation and growth.
The anthropologist's toolkit consists of these four steps to help you change the way you see things; to find meaning in what people do or don't do:
1. Conduct observational research.
You need to go out and watch not only your customers but also your employees. Watch and record how they think and interact with your product or service. Find their pain points. "When companies cannot seem to figure out why they have stalled, customers' pain points and headaches are often great places to start." This is true for churches too. What questions are people asking that you aren't answering?
2. Find out what's coming in to you already.
Users connect with you through call centers, emails, searches, your website, and networking events. What are they happy with, upset about or frustrated by? You're looking for gaps. In the case of Centenary College, "we needed to experience the college as if we were students, to understand it as if we were their families, and to visualize it through the eyes of high school guidance counselors or a business's human resource staff."
3. Capture the stories.
Listen. Hold listening and storytelling sessions. Records your observation with photos and videos.
4. Evaluate your culture and perhaps even change it.
How does work get done in your organization? Does it fit with your strategy and goals? "As important as branding is, it is equally important that the culture is in sync with that message."
These steps are pretty straightforward and perhaps obvious, but they require some skill to implement. Simon applies these steps to seven case studies to help you see how they work in practice. The case studies will help you to look at your organization differently.
* * *


Like us on
Instagram
and
Facebook
for additional leadership and personal development ideas.
* * *

Posted by Michael McKinney at 07:19 AM
Permalink | Comments (0) | Creativity & Innovation
11.02.18

David Wiener's 40 Rules for Business, Management and the Rest of Life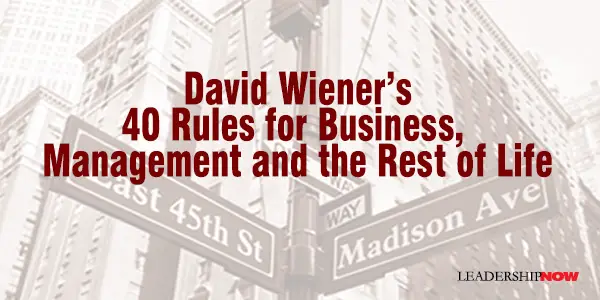 I
HAVE a
"no jerk" rule
. I will not work on a matter or participate in a transaction if certain people are involved on either side of the table. I apply this philosophy widely across business and managerial settings. I actually have a hard time separating my business philosophy from my management philosophy. Managing my practice and managing my clients are similar. All I can add in deal situations is to "tell the truth in the most favorable light possible," have reasonable expectations financially and operationally, and try to make sure that every transaction is ultimately successful for both buyer and seller.
As I have matured and learned more about both business and life, I have become less economically fearful and defensive. This has made compliance with my no-jerk rule quite a bit easier. Fools, I've come to realize, thrive on our defensiveness, fears, and insecurities. Those qualities are to idiots what peanut butter on turkey is to rats.
Know yourself and respect your own needs, and the jerks will not be able to enter your premises.
Got it? Good. Now make it happen.
I am approaching my fiftieth year in business. Whew! Thinking back on the lessons I learned when I was wet behind the ears, it strikes me that the technologies, financial methodologies, and expectation levels when I cashed my first paycheck were profoundly different than today. Meanwhile, the underlying interpersonal dynamics—the methods of creating and managing relationships—are fundamentally unchanged.
The goal in business is to bring in more money than you spend over the long run. To do that, you need to obtain the cooperation, support, and goodwill of many people. I'm generally not sentimental; I don't think making money was necessarily easier in the old days or that people were intrinsically nicer, more honest, or more loyal—it's probably easier to turn a buck today than it was in earlier times.
Preparation is easier today.
You can learn more about the people you want to do business with by spending an hour on the internet than you could in a week making phone calls or buttonholing people.
Few people become successful entirely on their own. Most successful businesspeople are highly successful managers. The following are some of the
core beliefs that have guided me
in assembling, motivating, and keeping my team intact:
Accessibility trumps weakness.


Be the hardest worker.


Arrive early and stay late.


Give spot bonuses and gifts.


Don't ask anyone to do anything you would not do yourself.


Don't flaunt your financial success, but be sure your staff is aware of it.


Hire the smartest people you can and pay them more than what is reasonably expected.


Value loyalty and fidelity.


Expect your staff to work at their career, not at their job.


Be sure clients treat staff with respect and vice versa.


Say "please" and "thank you" all the time.


Responsiveness overcomes many negatives.


Give opinions honestly, frankly, and immediately.


Express your thoughts and opinions with clarity and conciseness. If you cannot explain your reasoning, it won't hold water with clients or staff.


Develop a sense of humor. Make it suitable for yourself based on your personality.


Communicate, communicate, communicate.


Acknowledge others' life events with cards, letters, phone calls, emails, donations, flowers, or gifts.


Ask for referrals and recommendations and thank any who give them to you.


Be prepared. Know the facts better than anyone else.


Drop names only if they give you credibility and a reference.


Read every document. Never assume an unread document is OK.


Don't depend on the work of others. Know what you need to know yourself.


Assess every client's or deal partner's upside and downside tolerance for risk.


Look after the client's needs. Don't lump those needs together with your own.


Be objective as to the client's welfare. Don't generate unnecessary fees, ever.


Be efficient. Do what you need to do quickly, simply, and directly.


Know that in "creativity," past methods are instructive rather than determinative or prescriptive.


Draw from your experiences to compose the deliverables.


Many deliverables should be oral, presented in person, or supplemented in writing.


Speak plain English. Use technical jargon sparingly or as reference points.


Don't let a client feign ignorance or stupidity forever. Faked stupidity is worse than the real thing.


Reciprocate the client's respect. Don't exceed it without getting the equivalent in return. Remember the 80/20 rule: 80 percent of the good comes from 20 percent of the client base, 80 percent of the bad comes from a different 20 percent of the client base, and the other 60 percent of the client base is just OK. Recent studies suggest 90/10 might be more accurate.


Rate your clients on three scales: quality of work, quality of relationship, and quality of prospects.


Treat people with the level of respect they deserve as people, not the level you perceive their social status or occupational standing entitles them to.


Mistakes are easier to deal with than cover-ups. Ask Richard M. Nixon.


Ending a client or other relationship for good reasons is better than continuing it for bad reasons. It's better for both of you.


Ask questions until you understand or you can make others understand—do not be embarrassed by your lack of experience or understanding.


Charge what you are worth in the marketplace to good clients—not the bad 20 percent.


Appreciate your clients. Referrals from successful clients are your top marketing tools.
* * *
This post is by
David C. Wiener
, the founder and a member of David Wiener and Company LLC, an affiliate of EisnerAmper LLP. With more than forty-five years of public accounting experience, David's practice focuses on advertising agencies and other marketing communications companies. He serves these firms with a range of accounting and consulting expertise that includes merger and acquisition advisory services, finance and business consulting, tax and estate planning, business negotiations, executive compensation, litigation settlements, and other management advisory services.

His uncanny ability to size up in an instant a situation on all levels―not only financial and economic, but all aspects related to it―his disarming sense of humor, and his no-nonsense approach make him the perfect deal maker. His book,
From Brighton Beach to Madison Avenue: The Real Business of Advertising
lifts the curtain on the stage of advertising agencies from the 1970s to the present and shares life lessons on how to succeed in business and in life.
* * *


Like us on
Instagram
and
Facebook
for additional leadership and personal development ideas.
Posted by Michael McKinney at 09:18 AM
Permalink | Comments (0) | Leading Forum
11.01.18

First Look: Leadership Books for November 2018
Here's a look at some of the best leadership books to be released in November 2018. Don't miss out on other great
new and future releases
.

Leading Transformation
: How to Take Charge of Your Company's Future by
Nathan Furr, Kyle Nel and Thomas Zoega Ramsoy

Back to Human
: How Great Leaders Create Connection in the Age of Isolation by
Dan Schawbel

Questions Are the Answer
: A Breakthrough Approach to Your Most Vexing Problems at Work and in Life by
Hal Gregersen

The Model Thinker
: What You Need to Know to Make Data Work for You by
Scott E. Page

Unlearn
: Let Go of Past Success to Achieve Extraordinary Results by
Barry O'Reilly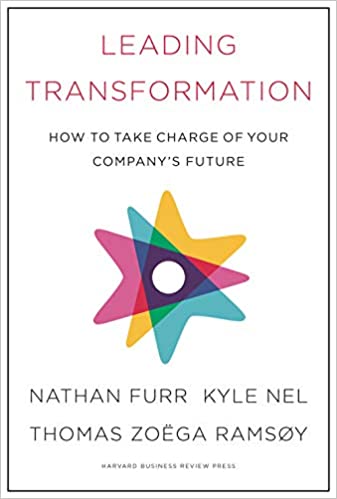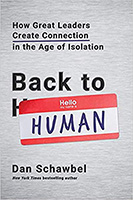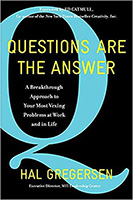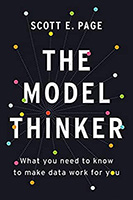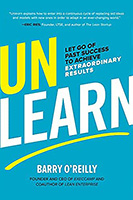 For bulk orders call 1-626-441-2024

Build your leadership library with these specials on over
39 titles
. All titles are at least 40% off the list price and are available only in limited quantities.
* * *
"Reading literature, more than informing us, shapes us."
— Karen Swallow Prior, On Reading Well
Posted by Michael McKinney at 07:25 AM
Permalink | Comments (0) | Books
10.31.18

LeadershipNow 140: October 2018 Compilation


Here are a selection of
tweets
from October 2018 that you don't want to miss:
See more on

Twitter
.
* * *


Like us on
Instagram
and
Facebook
for additional leadership and personal development ideas.
Posted by Michael McKinney at 07:59 AM
Permalink | Comments (0) | LeadershipNow 140
10.29.18

Michael Lombardi's Lessons in Leadership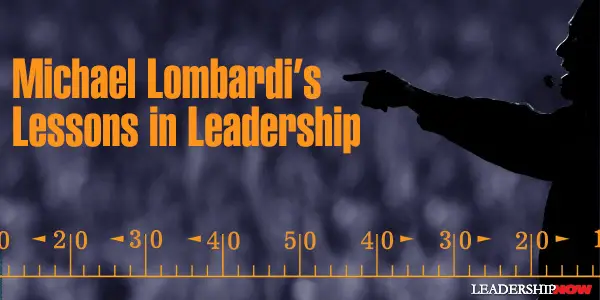 M
ICHAEL LOMBARDI has been an American football executive for decades. He has worked on the staffs of NFL legends Al Davis, Bill Walsh, and Bill Belichick and with Nick Saban while with the Cleveland Browns. He is also a media analyst writing for Bill Simmon's
The Ringer
, where he also hosts his top-ten sports podcast,
GM Street
.
In
Gridiron Genius
, you will certainly get the inside scoop on the game of football, but it's much more than that. As a three-time Super Bowl champion, Michael Lombardi provides lessons in organizational culture, team building, strategy, and character. His philosophies on how to build championship teams were foundational for the teams built by both Walsh and Belichick.
Organizations of all types will benefit from the insights found here. "Football is ultimately a business, and as in any successful business
the most important ingredients are a sound culture, a realistic plan, strong leadership, and a talented workforce
." So let's look at some of the leadership lessons to be found here.
The main lesson that comes through his experience with great coaches and owners is that culture comes first. "If you haven't created an underlying ecosystem of excellence, short-term success is all it will ever be."
On Bill Walsh building the San Francisco 49ers in 1979:
"From the talent on and off the field, to the quality of the workplace, to the practice fields. No detail was too small for Walsh to consider because, to his assembly line way of thinking, only the sum of them all could produce the organization he wanted. As he was fond of saying,
if he managed to perfect the culture, the wins would take care of themselves
."
He writes: "
Character assessment
is by far the hardest challenge for team builders. More than any other factor, inaccurate character assessment is why draft boards are to this day littered with so many mistakes. For starters, let's be honest, there's a sliding scale of morality in the NFL (as in every industry), in which the more talented a player is, the more he can get away with."
"Each player retains information differently, and it's the coach's job to determine the best way to instruct him."
What Makes a Great Quarterback?
A winning way.
(Winning is a habit.)
A thick skin.
(The measure of who we are is how we react to something that does not go our way.)
Work ethic.
(Your best player has to set a tone for intolerance for anything that gets in the way of winning.)
Football smarts.
(A quick mind come with preparation. You prepare so well that you don't have to think; you just react.)
Innate ability.
(Born with it quality: Walsh couldn't define it, but he knew it when he saw it.)
Carriage.
(Quarterbacks have to inspire. They can always look as if they have it all under control and that somehow they will figure out how to lead the team to victory. No one wants to follow a sulker.)
Leadership.
(Quarterbacks who fail to gain the respect of teammates leave a team rudderless.)
Building a team:
"A big part of Walsh's genius was his uncanny ability to spot a quarterback in a crowd. Even from a distance and after only a few throws, he could sense immediately if a quarterback could run his offense. Guys like Walsh and Belichick are unusual this way: They can visualize how skill sets fit in their schemes in a way that both maximizes those abilities and fuels the system."
From Bill Belichick:
"Although practice doesn't make perfect, it gets you closer to perfection each time you do it."
"We aren't collecting talent; we are building a team."
Mental Toughness: Doing what is best for the team when it might not be the best for you. If players can fight past exhaustion, if they can focus when they're completely drained, well, that's mental toughness.
On Bill Walsh:
"His meticulousness was evident everywhere."
"Walsh opted for less experienced men who shared his curiosity and displayed a willingness to learn his system and methods."
What Makes a Great Coach?
Command of the Room.
Followers need something to commit to. A leader has to have a plan. On Nick Saban at Cleveland: He had a strong plan and an effective way of communicating that plan, and his ability to be self-critical earned the players' trust in a way that rivaled their feelings for Belichick.
Command of the Message.
What good is the plan if you can't talk about the plan? Players can't accomplish anything unless they can visualize the path. Delivery isn't as important as meaning.
Command of Self.
Personal accountability is the ultimate sign of strength. Sophocles sums it up best: "All men make mistakes, but a good man yields when he knows his course is wrong and repairs the evil. The only crime is pride." Ego is the leading cause of unemployment in the coaching world.
Command of Opportunity.
Becoming an NFL head coach is a process. You learn on the fly. In the beginning, it is likely you'll be bad at it. You just have to keep working at it until you get good and pray that you don't end up a one-hit wonder.
Command of the Process.
A leader must be fair and consistent. When rule don't apply to everyone, the ensuing chaos collapses whatever foundation a leader has tried so hard to build.
In a particularly good section of the book,
Combating Complacency
he talks about how Belichick and Walsh fight complacency. This was interesting: "Whether the Patriots have just won the Super Bowl or not, the first thing Belichick does is wipe the slate clean. One of his favorite sayings is, '
To live in the past is to die in the present.
' It's why you see no Super Bowl trophies as you walk through the players' entrance and why all the photos from the previous season are removed as soon as the season is over. That clean slate demands
a trip back to basic principles and fundamentals
after a detailed examination of the current process." He adds, "What impressed me the most about Belichick and Walsh in their self-awareness. With the same kind of success in the NFL many lesser men have become close-minded, authoritarian, and lazy."
* * *
Of Related Interest:

Leadership is Destroying Culture
by Michael Lombardi at TEDx

4th and Goal Every Day
* * *


Like us on
Instagram
and
Facebook
for additional leadership and personal development ideas.
* * *

Posted by Michael McKinney at 12:16 AM
Permalink | Comments (0) | General Business , Human Resources , Leadership , Teamwork
10.28.18

15 Fascinating Facts About Theodore Roosevelt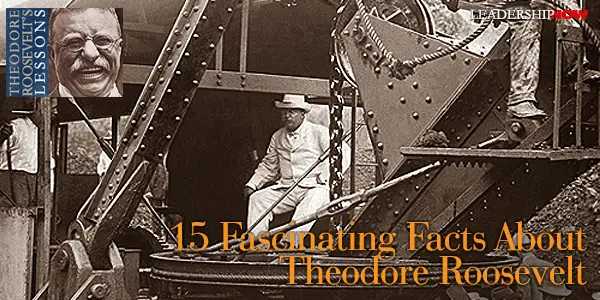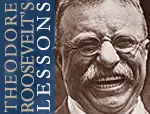 T
YPICALLY RANKED among the top five presidents, Roosevelt changed the face of the presidency and redefined America's place in the world. His face is depicted on Mount Rushmore alongside those of George Washington, Thomas Jefferson, and Abraham Lincoln. His accomplishments were considerable. He was a cowboy, a historian, a soldier, and explorer, a hunter, an author, an orator, an environmentalist, family man, and president of the United States.

1. TR maintained a small zoo
. The Roosevelt children's family of pets included at least six dogs; a small bear named Jonathan Edwards; a lizard named Bill; guinea pigs named Admiral Dewey, Dr. Johnson, Bishop Doane, Fighting Bob Evans, and Father O'Grady; Maude the pig; Josiah the badger ; a raccoon; Eli Yale the blue macaw; Baron Spreckle the hen; a one-legged rooster; a hyena; a barn owl; Peter the rabbit; and Algonquin the pony; a garter snake named Emily Spinach. President Roosevelt loved the pets as much as his children did.
2. He was the first president to leave the country while president.
A part of Roosevelt's foreign policy initiatives, he established the Panama Canal project. The project had suffered many setbacks, but by 1906, it was in full swing. In November of that year, Roosevelt embarked on a 17-day trip to Panama (and Puerto Rico) becoming the first president to travel outside the U.S. while holding office. The trip was a morale booster, and the press loved it.
3. He wasn't sworn in using a Bible.
When Roosevelt took the oath of office on September 14, 1901, following the assassination of William McKinley, he did not swear an oath on the Bible. The event took place in the library of his friend Ansley Wilcox's house in Buffalo, New York. Whatever the reason, by the time Roosevelt arrived at her house the country had been without a president for about 12 hours and everyone was anxious that the inauguration take place as quickly as possible.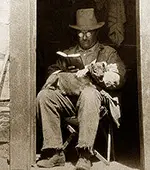 4. He was one of the most well-read presidents.
He was a speed-reader, typically reading one to three books a day. He always kept one handy. He read in many different languages, including German, French, Italian and Latin. He was always learning and looking for actionable knowledge Doris Kearns Goodwin wrote, "Few young children read as broadly or had such access to book as young Roosevelt. He had only to pick a volume from the selves of the vast library in his family's home or express interest in a particular book, and it would magically materialize." In the April 1905 photo at the right, he reads a book with his dog Skip on his lap.
5. Roosevelt was a prolific writer.
He was our most literary president. A voracious reader with an excellent memory, Roosevelt wrote 35 books and an about 150,000 letters in his lifetime. He wrote on wide-ranging topics. His first book, The Naval War of 1812, was published in 1882. Some of his more popular titles were: The Rough Riders (1899), The Strenuous Life (1900), African Game Trails (1910), The New Nationalism (1910), An Autobiography (1913), Through the Brazilian Wilderness (1914), The Great Adventure (1918), and Letters to His Children (1919). For much of his life, he relied on income from his books to support himself.
6. Theodore Roosevelt had a photographic memory.
He was known to recall not just articles, but entire newspaper pages long after he first read them. This remarkable memory also extended to names and conversations. This ability served him well as a leader.
7. He was and still is the youngest president in history.
In 1901, vice-president Roosevelt was sworn in immediately following the assassination of President William McKinley, as the nation's twenty-sixth President. At the age of 42, he was the youngest president in the country's history. John F. Kennedy was 43 when he became president.
8. At age 6, he witnessed the Abraham Lincoln funeral procession.
On April 25, 1865, a funeral procession passed the home of TR's grandfather in New York. The young TR and his brother watched from an open second-floor window as the procession went up Broadway in front of the house.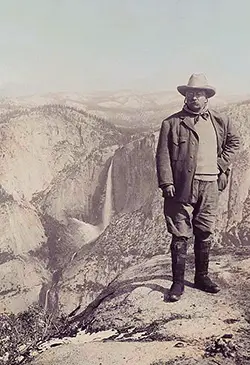 9. He was a conservationist.
As president, he created the United States Forest Service and established 150 national forests, 51 federal bird reservations, four national game preserves, five national parks, and 18 national monuments. In total, he protected approximately 230 million acres of public land. In a 1908 speech, he expressed the importance of preserving the environment for future generations: "We have become great because of the lavish use of our resources and we have just reason to be proud of our growth. But the time has come to inquire seriously what will happen when our forests are gone, when the coal, the iron, the oil and the gas are exhausted, when the soils have been still further impoverished and washed into the streams, polluting the rivers, denuding the fields, and obstructing navigation. These questions do not relate only to the next century or to the next generation. It is time for us now as a nation to exercise the same reasonable foresight in dealing with our great natural resources that would be shown by any prudent man in conserving and widely using the property which contains the assurance of well-being for himself and his children."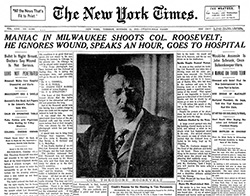 10. He was saved from an assassin's bullet by a heavy coat, a fifty-page manuscript, and a steel eyeglass case.
On October 14, 1912, before he could give a campaign speech in Milwaukee, Wisconsin, was shot by saloon-keeper John Flammang Schrank. Coughing into his hand and seeing no blood, TR determined that the bullet had not entered his lung. So he insisted on delivering his scheduled hour-long speech with the bullet still in his body. He began the speech with, "Friends, I shall ask you to be as quiet as possible. I don't know whether you fully understand that I have just been shot." As he pulled the bloodstained manuscript from his breast pocket, he said, "You see it takes more than one bullet to kill a Bull Moose." Roosevelt agreed to go to the hospital, and after examining the X-rays the doctors determined that the bullet had safely lodged in a rib where it would remain for the rest of his life.
11. Roosevelt was the first President to win a Nobel Peace Prize.
He was the first statesman to be awarded the Peace Prize. As President, he expanded America's foreign policy and negotiated peace in the Russo-Japanese war in 1904-05. He is the only president ever called upon to negotiate a foreign war. The Nobel Prize organization reports that is also the "first time the award was controversial. The Norwegian Left argued that Roosevelt was a 'military mad' imperialist who completed the American conquest of the Philippines. Swedish newspapers wrote that Alfred Nobel was turning in his grave, and that Norway awarded the Peace Prize to Roosevelt in order to win powerful friends after the dramatic dissolution of the union with Sweden the previous year."
12. Roosevelt became blind in one eye after a boxing injury while in the White House.
A practice he started while the governor of New York, Roosevelt invited He enjoyed boxing with young military aides. In 1908, at age 50, his opponent landed a punch to his left eye that caused severe hemorrhaging, resulting in a detached retina. The incident was kept secret though to protect the identity of the sparring partner. In his Autobiography he wrote, "Fortunately it was my left eye, but the sight has been dim ever since, and if it had been the right eye I should have been entirely unable to shoot."
13. Theodore and Franklin Roosevelt were fifth cousins.
But Franklin Roosevelt's wife Eleanor was more closely related. She was his niece. TR presented the bride at their wedding on March 17, 1905. As president, TR got much of the attention and press.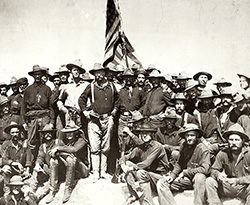 14. He was posthumously awarded the Medal of Honor.
After the Spanish-American War broke out in April 1898, Roosevelt resigned his position as Assistant Secretary of the Navy to lead the Rough Riders. The Rough Riders were mostly made up of football players, polo players, and cowboys without military experience. He returned a war hero that helped win him a seat as governor of New York upon his return. He was posthumously awarded the Medal of Honor, 103 years later, for what was described as "…acts of bravery on 1 July 1898, near Santiago de Cuba, Republic of Cuba, while leading a daring charge up San Juan Hill." He is the only president ever have been given that honor. His son, Brig. Gen. Theodore Roosevelt, received the medal for being the only general on D-Day to land by sea with the first wave of troops. The only other father and son to receive Medals of Honor were Gen. Douglas MacArthur and his father Gen. Arthur MacArthur.
15. Roosevelt's mother and first wife died within 11 hours of each other.
On February 14, 1884, his first wife of four years, Alice Lee, 22, died of Bright's disease, a severe kidney ailment after giving birth to their daughter Alice. His mother Mittie died at age 49 of typhoid fever. In his diary on wrote, "The light has gone out of my life."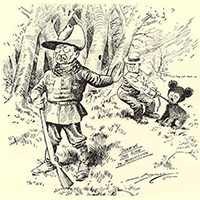 BONUS: He had the most popular plush toy in history named after him.
In 1902, at the invitation of Mississippi Governor, Andrew H. Longino, President Roosevelt went on a hunting trip. After three days of hunting, Roosevelt had still not spotted a bear. The hunt guides tracked down a black bear, tied it to a tree, for the president to come and shoot. After looking at the old injured bear, Roosevelt thought it would be unsportsmanlike to shoot it. Political cartoonist Clifford Berryman heard about the event and drew a cartoon depicting Roosevelt refusing to shoot the bear. The original cartoon ran in the Washington Post on November 16, 1902. Berryman continued to use the bear in political cartoons during Roosevelt's presidency. With Roosevelt's permission, Morris Mictom, a Russian immigrant and Brooklyn candy shop owner, put in his shop window two stuffed toy bears his wife had made and called them Teddy's Bear. The toy was a hit and the rest is history.
* * *


Like us on
Instagram
and
Facebook
for additional leadership and personal development ideas.
Posted by Michael McKinney at 05:20 AM
Permalink | Comments (0) | Leaders

Books About Theodore Roosevelt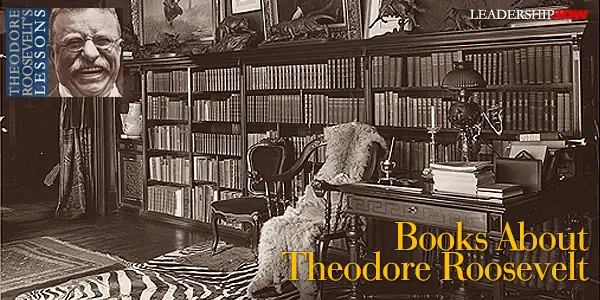 O
N THE OCCASION of the anniversary of Theodore Roosevelt's birth on October 27, 1858, we have assembled a list of some of the better books about him:

Theodore Roosevelt on Leadership
: Executive Lessons from the Bully Pulpit by James M. Strock

Theodore Roosevelt and the Making of American Leadership
by Jon Knokey

Theodore Roosevelt, CEO
: 7 Principles to Guide and Inspire Modern Leaders by Alan Axelrod

The Bully Pulpit
: Theodore Roosevelt, William Howard Taft, and the Golden Age of Journalism by Doris Kearns Goodwin

Leadership in Turbulent Times
by Doris Kearns Goodwin


The Rise of Theodore Roosevelt
(Book 1) by Edmund Morris

Theodore Rex
(Book 2) by Edmund Morris

Colonel Roosevelt
(Book 3) by Edmund Morris

Mornings on Horseback
: The Story of an Extraordinary Family, a Vanished Way of Life and the Unique Child Who Became Theodore Roosevelt by David McCullough

The Man in the Arena: Selected Writings of Theodore Roosevelt
: A Reader by Theodore Roosevelt (Edited by Brian M. Thomsen)


Theodore Roosevelt: An Autobiography
by Theodore Roosevelt

T.R.: The Last Romantic
by H. W. Brands

Lion in the White House
: A Life of Theodore Roosevelt by Aida Donald

Theodore Roosevelt: A Life
by Nathan Miller

Theodore Roosevelt: A Literary Life
by Thomas Bailey and Katherine Joslin

* * *


Like us on
Instagram
and
Facebook
for additional leadership and personal development ideas.
Posted by Michael McKinney at 05:20 AM
Permalink | Comments (0) | Books , Leaders
10.27.18

Theodore Roosevelt Was Born 160 Years Ago Today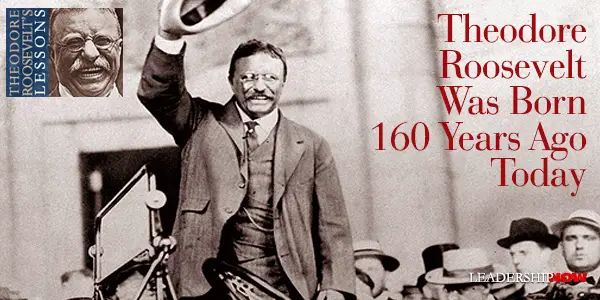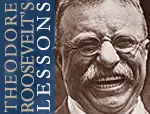 T
HEODORE ROOSEVELT was born into wealth on October 27, 1858, in New York City. As a young boy, he was sickly. At twelve, his father installed a gym on the second floor of their house and told young Teddy, "You have the mind but not the body. You must make your body." That began in him a determination to be fit and manly.
When he was 6-years-old, he watched Abraham Lincoln's funeral procession pass by his grandfather's mansion.
As a young boy, his family traveled to Europe and the Middle East. At eighteen he entered Harvard University. He was by this time an energetic, athletic, and knowledgeable. In June 1880 he graduated magna cum lude and ranked 21 out of a class of 177. Later that year he marries Alice Hathaway Lee only to lose her in childbirth three years later. His mother died the same day. He said, "The light has gone out of my life."
Devastated, he headed to the Dakota Territory and became a rancher. He wrote, "I have always said I would not have been President had it not been for my experience in North Dakota." At 23, he dropped out of law school to become a politician. He was elected to the New York State Assembly. In 1886 he married his second wife, Edith Kermit Carow.
He was a civil service commissioner in Washington and then the police commissioner in New York City before becoming the Assistant Secretary of the Navy in 1895. When war broke out between the United States and Spain he resigned to be the lieutenant colonel in the Rough Riders. The courage he demonstrated made him a war hero.
Upon his return, his popularity made him a shoe-in for the governor of New York. In 1900 he became vice president under William McKinley. In 1901 after McKinley was assassinated, he became at age 42 the youngest president in U.S. history. In 1906 he won the Nobel Peace Prize. The first American to do so. His presidency ended in 1909.
Roosevelt died in his sleep from a heart attack on January 6, 1919, in Oyster Bay, New York that cut short his plans to return to the presidency. His son wrote, "The old lion is dead."
When Roosevelt was born James Buchanan was president. Two years later Abraham Lincoln would take office. There were 32 states in the Union. A Union that was to be ripped apart three years later in 1861 as the first shots were fired at Fort Sumter.
Roosevelt friend and conservationist Gifford Pinchot said in a February 1919
memorial speech
:
We who loved Roosevelt have not lost him. The qualities we treasured in him, his loyalty, his genial kindness, his unwearied thoughtfulness for others, the generosity which made him prefer his friends in honor to himself, his tenderness with children, his quick delight in living, and the firm sound ness of his life's foundations, are potent with us yet.

The broad human sympathy which bound to him the millions who never saw his face, his clean courage and self-forgetful devotion to his country, the tremendous sanity of his grasp on the problems of the nation and the world, and the superb simplicity and directness of his life and thought still live as the inspiration and the basis for the new and better world which is to come.

The people loved Roosevelt because he was like them. In him the common qualities were lifted to a higher tension and a greater power, but they were still the same. What he did plain men understood and would have liked to do. The people loved him because his thoughts, though loftier, were yet within their reach, and his motives were always clear in their sight. They knew his purposes were always right. To millions he was the image of their better selves.
Of Related Interest:

Theodore Roosevelt's The Man in the Arena Speech 100th Anniversary

The Making of Theodore Roosevelt

Leadership in Turbulent Times
* * *


Like us on
Instagram
and
Facebook
for additional leadership and personal development ideas.
Posted by Michael McKinney at 07:36 AM
Permalink | Comments (0) | Leaders