It's Never About the Bike: A Lesson from Lance Armstrong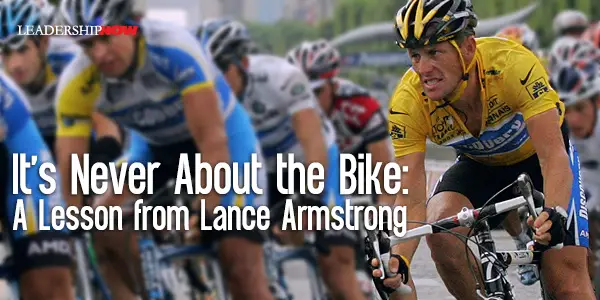 L
ANCE ARMSTRONG once wrote: "I believed I had a responsibility to be a good person, and that meant fair, honest, hardworking and honorable. If I did that, if I was good to my family, true to my friends, if I gave back to my community or to some cause, if I wasn't a liar, a cheat, or a thief, then I believed that should be enough."
Often we begin the race with solid values. We begin with values that drive our behavior based on intrinsic rewards. But over time,
something can happen if we are not careful
. Competitive pressures weigh on us. The chance for extrinsic rewards like money and power loom larger. If we have not built the strength of character to resist those temptations, we can easily become the person we don't recognize.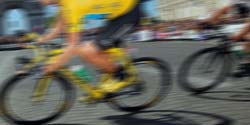 Success also seduces us.
It brings with it its own kind of pressure. When we win we get rewards from unexpected places. Strangers think we're amazing. They think we're smarter than we are. They want our opinion about things we really know very little about. It feels good. We're on a roll. We want to keep this going. It now becomes about the win. No longer driven by intrinsic rewards, our focus turns to extrinsic values and rewards like money, power, and fame. Our values become defined by what is going on outside rather than what is going on inside of us. And our choices reflect that shift.
The fact is,
success changes nothing
. Our legacy is built on the
how
not the
what
. It's never about the bike.
Without a strong hold on intrinsic values like humility, respect, truthfulness, patience and honor, we leave the door open for corruption and fraud.
Changing what we value, changes everything.
More to the point, it changes the choices we make. Choices build the life we lead and the legacy we leave.
When it's all about the win, we lose.
Good values and solid character build a firm foundation for wins that can't be taken away.
* * *


Like us on
Instagram
and
Facebook
for additional leadership and personal development ideas.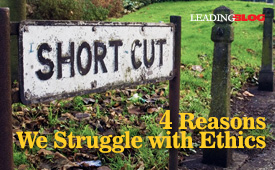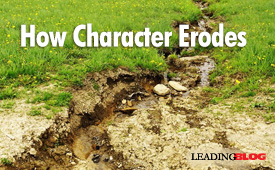 Posted by Michael McKinney at 11:09 PM
Permalink | Comments (0) | This post is about Ethics , Motivation , Personal Development