Leadership: Artistry Unleashed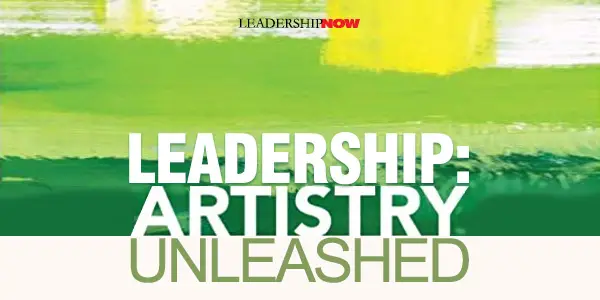 The executive functions … are feeling, judgment, sense, proportion, balance, [and] appropriateness. It is a matter of art rather than science, and is aesthetic rather than logical.


—Chester Barnard, The Functions of the Executive
Leadership is an art. But what does that really mean?
Leadership can be taught in the way that art can be taught. There are techniques and principles that need to be understood. Seeds that can be planted. But ultimately it has to be practiced and experienced. There is the part that really matters, as Georges Braque observed, that can't be explained. That is the art; the ever-changing context of leadership and the dance between leaders and followers that molds and shapes both the leader and follower. There is an art to bringing leadership teaching into the nuance of life.
Leadership practiced, is artistry unleashed.

Hilary Austen does a masterful job of explaining, even if indirectly, the art of leadership in
Artistry Unleashed
. She takes design thinking beyond the surface concerns of practical design and to the processes behind it. These are important issues for leaders as we face what Austen terms
enigmatic problems
: those that push us to the edge of what we know. "Our best solutions to such problems lie not just in better analytical tools but in a
fundamentally different approach to our work
—an approach that follows from cultivating
qualitative
intelligence in our given profession or medium." Any more quantitative approaches alone won't work. She explains the difference:
"
Quantitative thinking
allows us to be precise and to share understanding; we use it to define fairness and rationality and effectiveness. It's this utility that has led so many people to equate quantitative thinking with intelligence."
"A
qualitative approach
embraces the unexpected, the subtle, the open-ended, the unique, the poetic; it escapes rules, single answers, or single perspectives. These features are by their very nature hard to pin down and can be quite unnerving to people who want precise information and specific answers. The quantitative approach gives us the means to predict and control what we can measure, to record and codify what can be clearly defined, to collect sharable facts, and to identify universal rules and laws.
To be sure, Austen is not advocating one or the other. "Each has its own set of purposes, and developing one does not mean abandoning the other. Achieving artistry means being able to use qualities to help you work when that's what the situation demands; it doesn't mean rejecting quantitative methods."
We gravitate to quantitative thinking. We like things nailed down. Numbered. Labeled. Defined. It gives us some certainty. It makes us comfortable. We can check it off and move on confident that we've done the "right thing." Unfortunately, life is messier than that. Austen cites Ted Sorenson's observation from his book
Decision-Making in the White House
: "White House decision-making is not a science but an art. It requires not calculation but judgment….Every decision a president makes involves uncertainty."
Qualitative thinking is less about
imposing
an answer and more about shaping an answer from awareness of the present and feedback from the application of knowledge to it, when predetermined steps and measurable goals are absent. The present and the possible are considered at the same time so that ends and means influence each other as they occur. Austen writes,
the "interdependent relationship between ends and means is a hallmark of artistic work
. As your effort to solve an enigmatic problem proceeds, the ends evolve as means are generated. Likewise, as means unfold, new ends become possible; these may, in turn, demand new means."
It means managing the tension between mastery and originality in search of the possible. "The forces that drive mastery are conservative. Mastery brings predictability and control to action. By contrast, originality is driven by often unpredictable responses to immediate experience. Finding originality means leaving behind some of what you know. Artistry is driven forward by the interplay of these two competing forces."
New York University professor David Ecker's six phases of qualitative problem solving developed from the work of John Dewey, described in
Artistry Unleashed
by Austen is helpful:
In the first phase, artists engage what Ecker calls the presented or initial relationship between existing qualities….Some of these relationships may be problematic, others intriguing, and so they attract the artist's attention. Different practitioners may see different qualities and make sense of what they see differently, depending on the ideals, concepts, and sensibilities they bring to bear on the situation.

In the second phase, working with these initiating qualities and their interrelationships, artists enhance some and destroy others….They begin to imagine possible ends—what Ecker calls ends-in-view. Artists enhance, destroy, shape, and reshape initiating qualities, ultimately turning these qualities into the means they can use to reach the qualitative end-in-view they have imagined.

The third phase that Ecker identifies can be recognized because a pervasive quality eventually takes hold of the work in progress….In the fourth phase, the artist can make subsequent changes based on how they fit, or don't fit, with this pervasive quality.

In the fifth phase, exploration and experimentation still occur, but they do so as tests of what will and will not sustain the pervasive quality….Finally, in the sixth phase of Ecker's sequence, a total quality is shaped, and the work is judged complete.
A leader's function is to create the disequilibrium needed to go from the known to the unknown possibilities. Qualitative thinking is important to the leader because without it we can easily impose answers rather than exploring possibilities. We can too, get in our own way by overvaluing the importance of our own experience and thought and thereby limit possible outcomes.
Austen develops a
Knowledge System model
comprised of the interdependency of Experiential Knowledge, Conceptual Knowledge, and Directional Knowledge, that can be used to help anyone develop and apply qualitative thinking. The cursory view I present here of the connection between business and art, she more fully develops in her book. The examples she gives dramatically demonstrate this important connection and essential understanding needed by leaders of every type.
Related Interest:

5 Leadership Lessons: Artistry Unleashed
* * *


Like us on
Instagram
and
Facebook
for additional leadership and personal development ideas.
* * *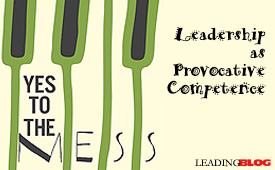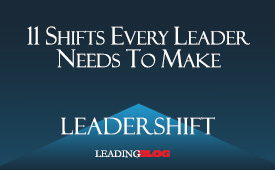 Posted by Michael McKinney at 01:21 AM
Permalink | Comments (0) | TrackBacks (2) | This post is about Creativity & Innovation , Leadership Development , Problem Solving , Thinking