Strengths Based Leadership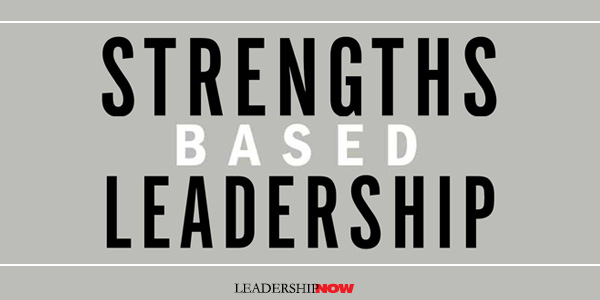 THE FACT IS, many leaders do not really know their strengths. Not only does this lack of self-awareness bring about unintended consequences to one's behavior, but also it can lead to disengaged employees and undue stress in the workplace and beyond. Donald Clifton remarked:
What great leaders have in common is that each truly knows his or her strengths – and can call on the right strength at the right time. This explains why there is no definitive list of characteristics that describes all leaders.

In
Strengths Based Leadership
, authors Tom Rath and Barry Conchie present a new leadership version of Gallup's StrengthsFinder assessment. (An access code is included with the book so you can take the new assessment online.) The assessment is design to help you see how your top five strengths fit into their newly identified four domains of leadership strengths: Executing strengths, Influencing Strengths, Relationship Building strengths, and Strategic Thinking strengths. You will find that this knowledge is useful in creating well-rounded teams. As they note, "Although individuals need not be well-rounded, teams should be."
Unique to this book is a study of 10,000 followers. When they asked them why they followed, four basic wants and needs emerged: trust, compassion, stability and hope. Once you have identified your strengths, they will give you specific suggestions for meeting those needs.
The idea of strengths-based leadership is not to ignore your weaknesses as some have mistakenly misunderstood. But the emphasis for any leader should be a deep understanding of what they bring to the table and not trying to be something they are not. Rath and Conchie write:
The most effective leaders know better than to try to be someone they are not. Whenever they spot an opportunity, they reinvest in their strengths…. Leaders stay true to who they are – and then make sure they have the right people around them. Those who surround themselves with similar personalities will always be at a disadvantage in the long run to those who are secure enough in themselves to enlist partners with complementary strengths.
* * *


Like us on
Instagram
and
Facebook
for additional leadership and personal development ideas.
* * *


Posted by Michael McKinney at 11:46 PM
Permalink | Comments (0) | This post is about Personal Development , Teamwork