First Look: Leadership Books for September 2023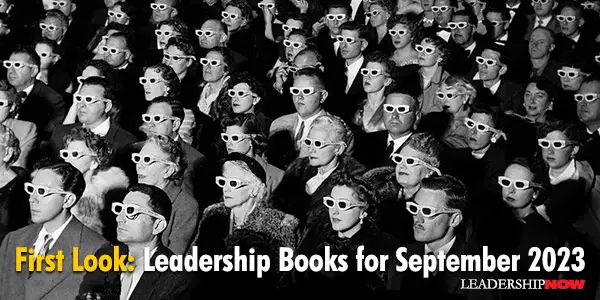 HERE'S A LOOK at some of the best leadership books to be released in September 2023 curated just for you. Be sure to check out the other great titles being offered this month.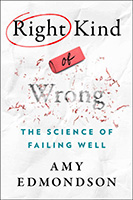 Right Kind of Wrong: The Science of Failing Well by Amy C. Edmondson
We used to think of failure as the opposite of success. Now, we're often torn between two "failure cultures": one that says to avoid failure at all costs, the other that says fail fast, fail often. The trouble is that both approaches lack the crucial distinctions to help us separate good failure from bad. As a result, we miss the opportunity to fail well. After decades of award-winning research, Amy Edmondson is here to upend our understanding of failure and make it work for us. In Right Kind of Wrong, Edmondson provides the framework to think, discuss, and practice failure wisely. Outlining the three archetypes of failure—basic, complex, and intelligent—Amy showcases how to minimize unproductive failure while maximizing what we gain from flubs of all stripes. She illustrates how we and our organizations can embrace our human fallibility, learn exactly when failure is our friend, and prevent most of it when it is not. This is the key to pursuing smart risks and preventing avoidable harm.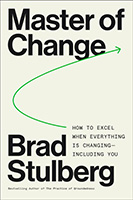 Master of Change: How to Excel When Everything Is Changing – Including You by Brad Stulberg
From social disruptions like economic recessions, pandemics, and new technologies to individual disruptions like getting married, career transitions, and becoming a parent, we undergo change and transformation—both good and bad—regularly. Change is not the exception, it's the rule. Yet we endlessly fight it, often viewing it as a threat to our stability and sense of self. Master of Change flips this script on its head and offers a path for embracing and even growing from life's constant instability. Brad Stulberg, sustainable excellence expert, coach, and bestselling author of The Practice of Groundedness, offers a new model that describes change as an ongoing cycle of order, disorder, and reorder—yes, we return to stability, but that stability is somewhere new. Drawing on modern science, ancient wisdom, and daily practice, Stulberg offers concrete principles for developing a mindset called rugged flexibility, along with habits and practices to implement it.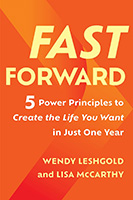 Fast Forward: 5 Power Principles to Create the Life You Want in Just One Year by Wendy Leshgold and Lisa McCarthy
Discover how leaders from the world's most successful companies are dealing with stress, pressure, and constant change—and still thriving. Backed by psychological research and brain science, Fast Forward's 5 Power Principles have helped more than 100,000 professionals achieve extraordinary success and happiness. As they have excelled, so have their businesses and teams. For the first time, authors Wendy Leshgold and Lisa McCarthy share their proven system along with compelling stories from the people who have made their boldest ambitions a reality. Fast Forward will help you and your teams create the life you want this year and every year.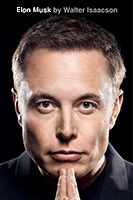 Elon Musk by Walter Isaacson
From the author of Steve Jobs and other bestselling biographies, this is the astonishingly intimate story of the most fascinating and controversial innovator of our era—a rule-breaking visionary who helped to lead the world into the era of electric vehicles, private space exploration, and artificial intelligence. Oh, and took over Twitter. For two years, Isaacson shadowed Musk, attended his meetings, walked his factories with him, and spent hours interviewing him, his family, friends, coworkers, and adversaries. The result is the revealing inside story, filled with amazing tales of triumphs and turmoil, that addresses the question: are the demons that drive Musk also what it takes to drive innovation and progress?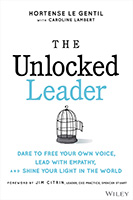 The Unlocked Leader: Dare to Free Your Own Voice, Lead with Empathy, and Shine Your Light in the World by Hortense le Gentil
The most effective leaders are "human leaders:" leading with empathy, vulnerability, and authenticity. But many still adhere to the outdated myth that leaders must be "superhero leaders: infallible, unflappable, and fearless." Tragically, their innate ability to inspire remains locked within, blunting their impact. In The Unlocked Leader veteran executive leadership coach Hortense le Gentil combines real life stories, rigorous research, and practical tools to explain how superhero leaders can become effective human leaders. You'll discover: How to identify the mental obstacles that stand between you and leadership authenticity, and sap your energy and impact - your mindtraps. How to confront your fears and escape those traps by operating a mindshift. Practical strategies to better connect with yourself and others - a mindbuild.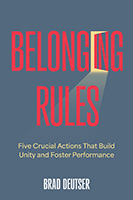 Belonging Rules: Five Crucial Actions That Build Unity and Foster Performance by Brad Deutser
Leaders have an unprecedented opportunity to overcome the great disconnect between employers and employees by inviting individuals to become part of something bigger than themselves—to belong. The need to belong is innate and enduring, yet often elusive. Genuine belonging requires a bold approach, one that offers both depth and credibility to the work required from leaders whose organizations are craving a sense of connection, security, and acceptance. Belonging Rules offers nuanced, direct guidance for navigating both the pre-existing and ever-evolving social and organizational demands of today's workplace. The five rules within, based on extensive research and application, create a framework to dissect and decode the complex, complicated, and controversial issues of the modern workforce.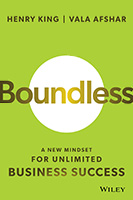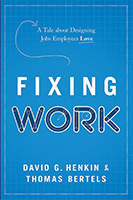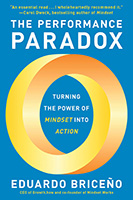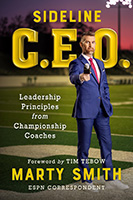 For bulk orders call 1-626-441-2024
* * *
"... a mind needs books as a sword needs a whetstone, if it is to keep its edge."
— George R.R. Martin, A Game of Thrones
* * *


Follow us on
Instagram
and
Twitter
for additional leadership and personal development ideas.

Posted by Michael McKinney at 07:10 AM
Permalink | Comments (0) | This post is about Books