First Look: Leadership Books for August 2023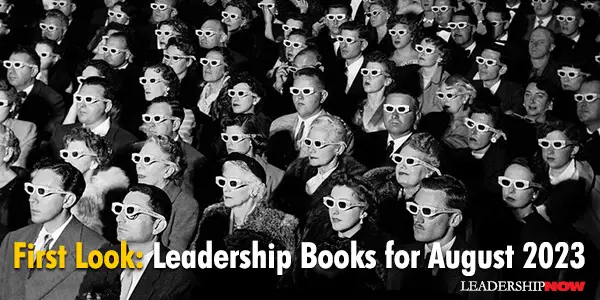 HERE'S A LOOK at some of the best leadership books to be released in August 2023 curated just for you. Be sure to check out the other great titles being offered this month.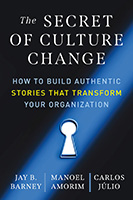 The Secret of Culture Change: How to Build Authentic Stories That Transform Your Organization by Manoel Amorim, Jay B. Barney and Carlos Julio
Data indicates that most strategic efforts to change a company's culture fail. So how do companies succeed in this endeavor? A top strategy professor and two highly successful CEOs found that, in companies that had successfully changed their culture, leaders had taken dramatic actions that embodied the new cultural values. These actions inspired stories that became company legends, repeated in every department and handed on to new employees. Through compiling and analyzing 150 stories from business leaders who have achieved change, they identified 6 attributes that every successful culture change story has in common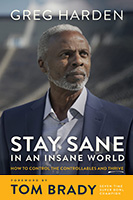 Stay Sane in an Insane World: How to Control the Controllables and Thrive by Greg Harden
Greg Harden changes lives. This is why hundreds of world-class athletes, doctors, lawyers, teachers, business leaders, college students, and professionals from all walks of life have come to him for advice and direction--including 7-time Super Bowl Champion Tom Brady, 23-time Olympic Gold Medalist Michael Phelps, Heisman Trophy winners Desmond Howard and Charles Woodson, CEOs of major companies, and championship coaching staffs from all over the world. Harden teaches his students how to practice, train, and rehearse to give 100 percent, 100 percent of the time, and challenges them by asking: If you don't believe in yourself, why should I believe in you? Champions aren't born. They're built. Greg Harden spent over 30 years building them at the University of Michigan and gained national recognition when 60 Minutes Sports profiled him as "Michigan's Secret Weapon."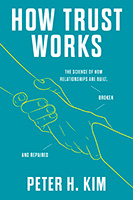 How Trust Works: The Science of How Relationships Are Built, Broken, and Repaired by Peter H. Kim
When our trust is broken, and when our own trustworthiness is called into question, many of us are left wondering what to do. We barely know how trust works. How could we possibly repair it? Peter H. Kim, the world's leading expert in the rapidly growing field of trust repair, has conducted over two decades of groundbreaking research to answer that question. In How Trust Works, he draws on this research and the work of other social scientists to reveal the surprising truths about how relationships are built, how they are broken, and how they are repaired. He shows how we are often more trusting than we think and how easily our trust in others can be distorted. He illustrates these insights with accounts of some of the most striking and well-known trust violations that have occurred in modern times and unveils the crucial secrets behind when and why our attempts to repair trust are effective, and which breaches of confidence are just too deep.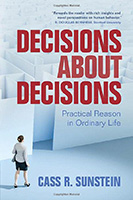 Decisions about Decisions: Practical Reason in Ordinary Life by Cass R. Sunstein
Here is one of the most fundamental questions in human life: How do we decide how we decide? We make such decisions all the time. If you trust your doctor, you might decide to follow a simple rule for medical decisions: Do whatever your doctor suggests. If you like someone a lot, and maybe love them, but are not sure whether you want to marry them, you might do this: Live with them first. Some of these strategies are wise. They prevent error. They improve your emotional well-being. Some of these strategies are foolish. They lead you in the direction of terrible mistakes. They prevent you from learning. They might make you miserable. Decisions about Decisions explores how people do, and should, make decisions about decisions. It aims to see what such decisions are, to explore how they go right, and see where they go wrong.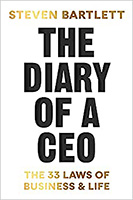 The Diary of a CEO: The 33 Laws of Business and Life by Steven Bartlett
Steven Bartlett has never been one to follow conventional rules. He's achieved extraordinary success and emerged as one of the greatest marketing minds of our time by doing things differently. But there is a method to his maverick style. Between founding and running a global digital marketing agency, investing in over forty companies, creating a hit podcast, and launching a venture fund for minority businesses, Bartlett has learned valuable lessons about success and failure, discovering a set of principles that he uses to guide him on his journey from strength to strength. In The Diary of a CEO, he presents these thirty-three fundamental laws that will ensure excellence and help you take real steps toward achieving your most daring goals.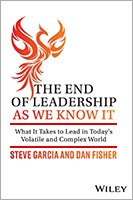 The End of Leadership as We Know It: What It Takes to Lead in Today's Volatile and Complex World by Steve Garcia and Dan Fisher
Maximize your leadership impact with the latest insights and research from the field of adaptive leadership. In The End of Leadership as We Know It, a team of veteran executive and leadership strategists delivers an expert analysis of the ten most common errors leaders make when attempting to address disruption and concrete strategies for avoiding them. In the book, you'll find ways to apply the latest research in adaptive leadership and complexity to your own leadership style and achieve the impact you seek to have on your business, your followers, and yourself. The authors explain how to rethink the essence of leadership during times of flux and show you how to deal with unpredictable situations.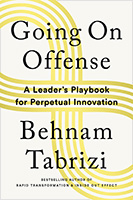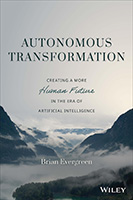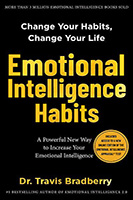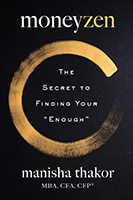 For bulk orders call 1-626-441-2024
* * *
"... a mind needs books as a sword needs a whetstone, if it is to keep its edge."
— George R.R. Martin, A Game of Thrones
* * *


Follow us on
Instagram
and
Twitter
for additional leadership and personal development ideas.

Posted by Michael McKinney at 05:42 AM
Permalink | Comments (0) | This post is about Books