Leading Thoughts for August 3, 2023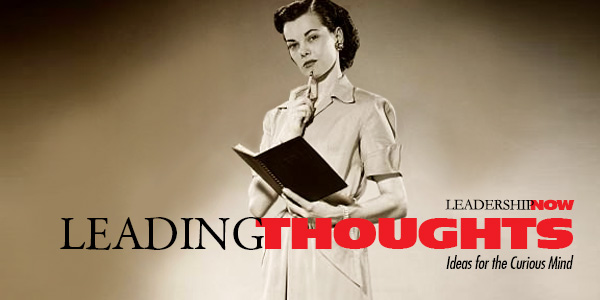 IDEAS shared have the power to expand perspectives, change thinking, and move lives. Here are two ideas for the curious mind to engage with:
I.
Ray Dalio on embracing reality as indispensable to making good choices:
"People who confuse what they wish were true with what is really true create distorted pictures of reality that make it impossible for them to make the best choices."
Source: Principles: Life and Work by Ray Dalio
II.
Timothy Keiningham and Lerzan Aksoy on the art of loyalty:
"Loyalty by its very nature demands that we commit ourselves to a person, group, or cause. We suppress our short-term self-interests to maintain our bond. In its most noble form, we serve a cause greater than ourselves, designed to unite with another. Therefore, in our training to be loyal, we need to learn the real meaning of service to something greater than oneself."
Source: Why Loyalty Matters: The Groundbreaking Approach to Rediscovering Happiness, Meaning and Lasting Fulfillment in Your Life and Work
* * *
Look for these ideas every Thursday on the Leading Blog. Find more ideas on the LeadingThoughts index.
* * *


Like us on
Instagram
and
Facebook
for additional leadership and personal development ideas.

Posted by Michael McKinney at 08:28 AM
Permalink | Comments (0) | This post is about Leading Thoughts