The Best Leadership Books of 2021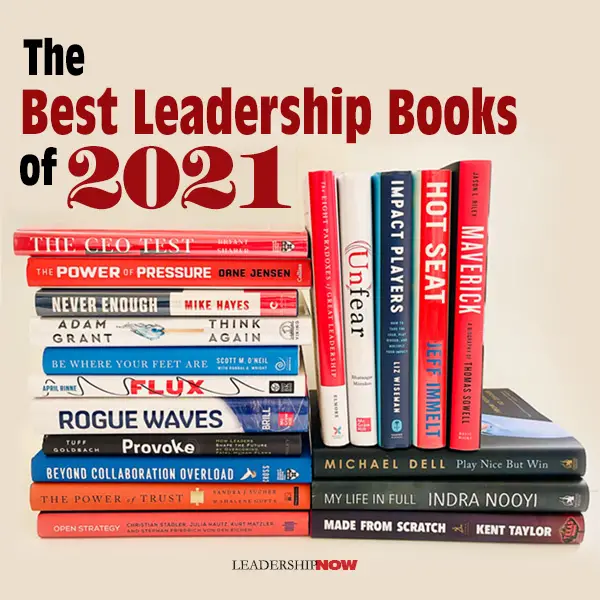 The political environment in the United States as elsewhere is driven by fear-based narratives. And that feeds our approach in society at large. It leads to short-term thinking. That's not the way to lead. Leadership is about hope.
Former PepsiCo CEO Indra Nooyi wrote, "the fundamental role of a leader is to look for ways to shape the decades ahead, not just react to the present, and to help others accept the discomfort of disruptions to the status quo."
Leaders are dealers in hope. Many of the books listed below help us to do just that. Others were included because they help us to think differently, opening us up to potential we might not have considered. The books listed below help us to build the right foundation from which we can lead others. When we get it right on the inside, we can do right on the outside.
The CEO Test: Master the Challenges That Make or Break All Leaders
by Adam Bryant and Kevin Sharer

(Harvard Business Review Press, 2021)

Despite all the effort through the years to understand what it takes to be an effective leader, the challenges of leadership remain enormously difficult and elusive; even today, most CEOs don't last five years in the job. The demands to deliver at a consistently high level can be unforgiving. These challenges are brought into their highest and sharpest relief in the corner office, but they are hardly unique to chief executives. All leaders face their own version of these tests, and the authors draw on the distilled wisdom, stories, and lessons from hundreds of chief executives to show how every aspiring leader can master these challenges and lead like a CEO. These foundational leadership skills will make all aspiring executives more effective in their roles today and lift the trajectory of their careers. (Blog Post)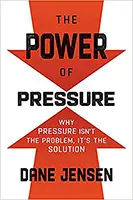 The Power of Pressure: Why Pressure Isn't the Problem, It's the Solution
by Dane Jensen

(Collins, 2021)

What's the most pressure you've ever been under? How did you react? What helped? What didn't? Over the past five years, Dane Jensen has asked these questions of thousands of high performers—from Olympic gold medalists to Navy SEALs, politicians, executives and busy parents. What has emerged from these conversations is that while everyone's experiences under pressure are unique, pressure follows patterns and develops in predictable ways. If we can recognize the patterns, we can improve our ability to sidestep the biological traps that can sabotage us—and use the energy that accompanies pressure to thrive. (Blog Post)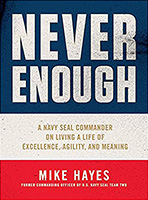 Never Enough: A Navy SEAL Commander on Living a Life of Excellence, Agility, and Meaning
by Mike Hayes

(Celadon Books, 2021)

Mike Hayes has lived a lifetime of once-in-a-lifetime experiences. He has been held at gunpoint and threatened with execution. He's jumped out of a building rigged to explode, helped amputate a teammate's leg, and made countless split-second life-and-death decisions. He's written countless emails to his family, telling them how much he loves them, just in case those were the last words of his they'd ever read. Outside of the SEALs, he's run meetings in the White House Situation Room, negotiated international arms treaties, and developed high-impact corporate strategies. In Never Enough, Mike Hayes recounts dramatic stories and offers battle- and boardroom-tested advice that will motivate readers to do work of value, live lives of purpose, and stretch themselves to reach their highest potential. (Blog Post)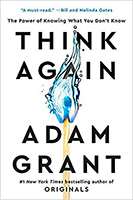 Think Again: The Power of Knowing What You Don't Know
by Adam Grant

(Viking, 2021)

Intelligence is usually seen as the ability to think and learn, but in a rapidly changing world, there's another set of cognitive skills that might matter more: the ability to rethink and unlearn. In our daily lives, too many of us favor the comfort of conviction over the discomfort of doubt. We listen to opinions that make us feel good, instead of ideas that make us think hard. We see disagreement as a threat to our egos, rather than an opportunity to learn. We surround ourselves with people who agree with our conclusions, when we should be gravitating toward those who challenge our thought process. The result is that our beliefs get brittle long before our bones. We think too much like preachers defending our sacred beliefs, prosecutors proving the other side wrong, and politicians campaigning for approval--and too little like scientists searching for truth. Intelligence is no cure, and it can even be a curse: being good at thinking can make us worse at rethinking. The brighter we are, the blinder to our own limitations we can become. (Blog Post)




Be Where Your Feet Are: Seven Principles to Keep You Present, Grounded, and Thriving
by Scott O'Neil

(St. Martin's Essentials, 2021)

When we're moving at 115 MPH, we rarely see the wall coming. But it comes for all of us and when it does, we grasp for lessons, for meaning, for purpose. Each moment (good or bad) and each win or loss, provides us an opportunity to learn, and if we choose to take it, that opportunity can change our lives-and the world- for the better. The human spirit craves connection. Authenticity. Belonging. Touch. Gratitude. Purpose. We need to make our interactions count. Whether it's the death of a friend, loss of a job, a bad break-up or the isolation of Covid-19, those who manage to be where their feet are will grow, stretch and emerge stronger, smarter and more prepared as we find peace and gratitude in the pause. (Blog Post)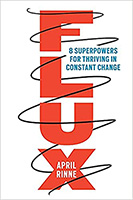 Flux: 8 Superpowers for Thriving in Constant Change
by April Rinne

(Berrett-Koehler Publishers, 2021)

A world in flux calls for a new mindset, one that treats constant change and uncertainty as a feature, not a bug. Flux helps readers open this mindset—a flux mindset—and develop eight "flux superpowers" that flip conventional ideas about leadership, success, and well-being on their heads. They empower people to see change in new ways, craft new responses, and ultimately reshape their relationship to change from the inside out.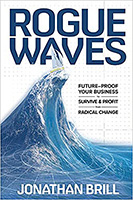 Rogue Waves: Future-Proof Your Business to Survive and Profit from Radical Change
by Jonathan Brill

(McGraw-Hill Education, 2021)

At this moment, rogue waves are forming under your business. Emerging technologies, changing demographics, the data economy, automation, and other trends-the undercurrents of radical, systemic change-are crashing into each other. When they converge, they'll produce sea changes that sink companies and wash away entire industries overnight. If your competitor can't ride out the next wave and you can, you win. In Rogue Waves, Jonathan Brill-a renowned expert on resilient growth and decision making under uncertainty-shows you how to prepare your business to survive and thrive through the most radical upheavals.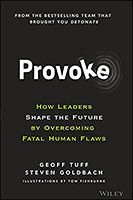 Provoke: How Leaders Shape the Future by Overcoming Fatal Human Flaws
by Geoff Tuff and Steven Goldbach, Illustrated by Tom Fishburne

(Wiley, 2021)

In Provoke, renowned strategy consultants and best-selling authors Geoff Tuff and Steven Goldbach deliver an insightful exploration of how people tend to act tentatively in the face of uncertainty and provide the tools we need to do things differently. Tuff and Goldbach offer up a compelling argument for the proposition that taking a "wait and see" approach is the exact opposite of what helps visionary leaders change the world. Drawing on principles from business and behavioral economics, the book shows readers from all walks of life how to provoke action as a mechanism to advance.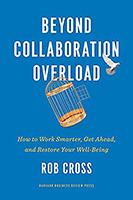 Beyond Collaboration Overload: How to Work Smarter, Get Ahead, and Restore Your Well-Being
by Rob Cross

(Harvard Business Review Press, 2021)

The dilemma is that we all need to collaborate more to create effective organizations and vibrant careers for ourselves. But conventional wisdom on teamwork and collaboration has created too much of the wrong kind of collaboration, which hurts our performance, health and overall well-being. In Beyond Collaboration Overload, Babson professor Rob Cross solves this paradox by showing how top performers who thrive at work collaborate in a more purposeful way that makes them 18-24% more efficient than their peers. Good collaborators are distinguished by the efficiency and intentionality of their collaboration—not the size of their network or the length of their workday.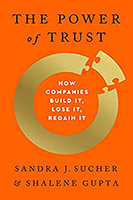 The Power of Trust: How Companies Build It, Lose It, Regain It
by Sandra J. Sucher and Shalene Gupta

(PublicAffairs 2021)

Trust is the most powerful force underlying the success of every business. Yet it can be shattered in an instant, with a devastating impact on a company's market cap and reputation. How to build and sustain trust requires fresh insight into why customers, employees, community members, and investors decide whether an organization can be trusted. Based on two decades of research and illustrated through vivid storytelling, Sandra J. Sucher and Shalene Gupta examine the economic impact of trust and the science behind it, and conclusively prove that trust is built from the inside out.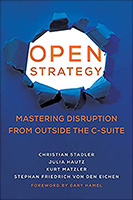 Open Strategy: Mastering Disruption from Outside the C-Suite
by Christian Stadler, Julia Hautz, Kurt Matzler, and Stephan Friedrich von den Eichen

(The MIT Press 2021)

Why are some of the world's most successful companies able to stay ahead of disruption, adopting and implementing innovative strategies, while others struggle? It's not because they hire a new CEO or expensive consultants but rather because these pioneering companies have adopted a new way of strategizing. Instead of keeping strategic deliberations within the C-Suite, they open up strategic initiatives to a diverse group of stakeholders—front-line employees, experts, suppliers, customers, entrepreneurs, and even competitors. Open Strategy presents a new philosophy, key tools, step-by-step advice, and fascinating case studies—from companies that range from Barclays to Adidas—to guide business leaders in this groundbreaking approach to strategy.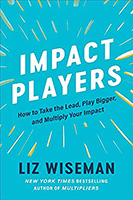 Impact Players: How to Take the Lead, Play Bigger, and Multiply Your Impact
by Liz Wiseman

(Harper Business 2021)

In every organization there are Impact Players—those indispensable colleagues who can be counted on in critical situations and who consistently receive high-profile assignments and new opportunities. Whether they are on center stage or behind the scenes, managers know who these top players are, understand their worth, and want more of them on their team. While their impact is obvious, it's not always clear what actually makes these professionals different from their peers. Wiseman explains what the most influential players are doing differently, how small and seemingly insignificant differences in how we think and act can make an enormous impact, and why—with a little coaching—this mindset is available to everyone who wants to contribute at their highest level.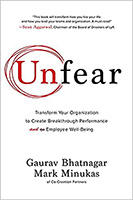 Unfear: Transform Your Organization to Create Breakthrough Performance and Employee Well-Being
by Gaurav Bhatnagar and Mark Minukas

(McGraw-Hill Education, 2021)

Fear and uncertainty have been undermining performance and well-being in the workplace for as long as we have had workplaces. Here's a little-known fact of business: mismanaged fear is responsible for almost all of the dysfunction that most organizations experience. While fear can drive short-term results, it does so at the cost of high employee burnout and turnover. It also undermines long-term business performance. But we can't eradicate it entirely; it is inherent to the human condition. Winning organizations aren't fear-free; they know how to reframe fear into opportunities for learning and growth. They create resilient cultures of unfear.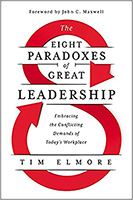 The Eight Paradoxes of Great Leadership: Embracing the Conflicting Demands of Today's Workplace
by Tim Elmore

(HarperCollins Leadership, 2021)

Tim Elmore helps leaders of all kinds navigate increasingly complex, rapidly changing environments, as well as manage teams who bring a range of new demands and expectations to the workplace that haven't been seen even one generation prior. Tim offers counter-intuitive paradoxes that, when practiced, enable today's leader to differentiate themselves and better connect with their team and customers. The book furnishes ideas that equip leaders to inspire team members in a way a paycheck never could. Having trained hundreds of thousands of young professionals to develop into leaders—Dr. Elmore shares the secrets of next generation leaders who have practiced the unique paradoxes outlined in this book and inspired their team members in a way that a paycheck never could.



Emerging Theme:

Considering the current state of our private and public discourse, it is not surprising that the quality of grace has surfaced. Grace is a way of looking at life but is only made virtuous when we act on it.

John Baldoni wrote a book about it in 2019 (Blog Post), and he offered this year a series of reflections on finding moments of grace in 2020. (Blog Post). At the end of the year, Korn Ferry CEO Gary Burnison releases The Five Graces of Life and Leadership. Burnison breaks down the grace perspective into five elements: gratitude, resilience, aspiration, courage, and empathy. Grace is easy to demonstrate with friends and loved ones, but it is hard, but all the more necessary, when the person before us is not on the same page or puts us in a difficult position.
Biographies: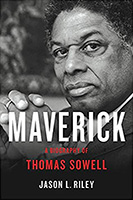 Maverick: A Biography of Thomas Sowell
by Jason L Riley

(Basic Books, 2021)

Thomas Sowell is one of the great social theorists of our age. In a career spanning more than a half century, he has written over thirty books, covering topics from economic history and social inequality to political theory, race, and culture. His bold and unsentimental assaults on liberal orthodoxy have endeared him to many readers but have also enraged fellow intellectuals, the civil-rights establishment, and much of the mainstream media. The result has been a lack of acknowledgment of his scholarship among critics who prioritize political correctness.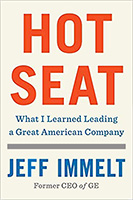 Hot Seat: What I Learned Leading a Great American Company
by Jeff Immelt with Amy Wallace

(Avid Reader Press / Simon & Schuster, 2021)

In Hot Seat, Immelt offers a rigorous and raw interrogation of himself and his tenure, detailing for the first time his proudest moments and his biggest mistakes. The most crucial component of leadership, he writes, is the willingness to make decisions. But knowing what to do is a thousand times easier than knowing when to do it. Perseverance, combined with clear communication, can ensure progress, if not perfection, he says. That won't protect any CEO from second-guessing, but Immelt explains how he's pushed through even the most withering criticism: by staying focused on his team and the goals they tried to achieve. Jeff Immelt and his co-author Amy Wallace have written a very readable, inside look at Immelt's 16 years as CEO of GE. There are many lessons and takeaways to be found inside. (Blog Post)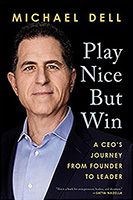 Play Nice But Win: A CEO's Journey from Founder to Leader
by Michael Dell with James Kaplan

(Portfolio, 2021)

In 1984, soon-to-be college dropout Michael Dell hid signs of his fledgling PC business in the bathroom of his University of Texas dorm room. Almost 30 years later, at the pinnacle of his success as founder and leader of Dell Technologies, he found himself embroiled in a battle for his company's survival. What he'd do next could ensure its legacy—or destroy it completely. Play Nice But Win is a riveting account of the three battles waged for Dell Technologies: one to launch it, one to keep it, and one to transform it.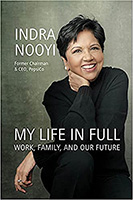 My Life in Full: Work, Family, and Our Future
by Indra Nooyi

(Portfolio, 2021)

For a dozen years as one of the world's most admired CEOs, Indra Nooyi redefined what it means to be an exceptional leader. The first woman of color and immigrant to run a Fortune 50 company — and one of the foremost strategic thinkers of our time — she transformed PepsiCo with a unique vision, a vigorous pursuit of excellence, and a deep sense of purpose. Now, in a rich memoir brimming with grace, grit, and good humor, My Life in Full offers a firsthand view of Nooyi's legendary career and the sacrifices it so often demanded.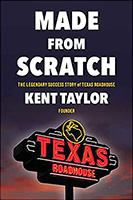 Made From Scratch: The Legendary Success Story of Texas Roadhouse
by Kent Taylor

(Simon & Schuster, 2021)

In Made From Scratch, the late business maverick Kent Taylor tells the legendary story of Texas Roadhouse and in the process reveals its recipe for success: embracing unorthodox business practices. Because isn't it a little unusual for a company to do almost no advertising? Is it wild to give away free peanuts and rolls and keep prices low, even as costs rise, or to keep the menu basically the same since it opened? Does it fly in the face of reason to prohibit coats and ties at headquarters and to have a CEO who dressed like he was part of the landscaping crew? (Blog Post)




* * *


Follow us on
Instagram
and
Twitter
for additional leadership and personal development ideas.

Posted by Michael McKinney at 12:30 PM
Permalink | Comments (0) | This post is about Books