Innovate Forward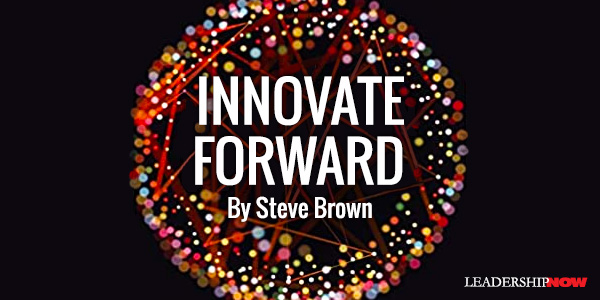 INNOVATION has always been important. In a world of pandemic, it's the only way forward.
Technology is the raw material that 21st-century innovators need to build new business capabilities, to develop exciting new products and services, and to create workarounds for the physical distancing measures we will likely endure for the foreseeable future.
Six powerful new technologies, all reaching maturity simultaneously in the early 2020s, will each act like a new color in the palette of creators, designers, and innovators. Leading companies will combine these technologies in creative ways to solve business problems that couldn't be solved using traditional digital technology. They will use them to develop new products and services, to build new channels, to elevate their talent, to increase their business resilience, and to develop entirely new business models along the way.
In no particular order, these six technologies are:
Artificial Intelligence (AI):
Rather than needing to be programmed to solve problems, AI learns from examples. It creates its own rules based on training data. That means AI can be used to solve problems that we don't know how to solve ourselves. AI has led to breakthroughs in machine vision, voice interfaces, next-generation robotics, predictive analytics, sensing, business optimization, and a variety of other tasks. It is used to boost the capabilities of employees by augmenting their creativity, intuition, decision-making, and other capabilities, essentially giving them superpowers. What business problems will you solve using artificial intelligence? What new products and services will you create with it?
Sensors:
The digital world is becoming ever more intimately connected with the physical world that we inhabit. SAP estimates that by 2030 the world will be filled with over 100 trillion sensors: Cameras, microphones, temperature, pressure, moisture, and other sensors that allow the digital world to understand what is happening in our world. Sensors are used to make products, infrastructure, and environments, more intelligent and more responsive to human needs. Smart objects and wearable devices bristle with sensors. Sensors coordinate the activities of humans and machines as they work together, semi-automating business processes. How could you use sensors to get eyes on your business and develop exciting new products and services?
5G and Satellite Networks:
As we have all experienced during pandemic-enforced captivity, broadband bandwidth matters. This decade, two networking technologies will bring broadband internet to every corner of the earth. In cities, new 5G wireless networks will be the first generation of cell network designed to connect more than just phones. Parking meters, factory equipment, self-driving cars, and many other devices will be connected. Outside cities, 5G won't be widely available. For rural areas, new low-earth-orbit satellite constellations will blanket the globe in high-speed connectivity. By the end of the decade it will be possible to connect every person and everything on earth. What will that mean to your business? How will you reach the next 4 billion people as they come online?
Autonomous Machines:
This is a catch-all term for robots, cobots (collaborative robots), drones, self-driving cars, and other autonomous vehicles. A new generation of smart robots use sophisticated sensors and AI to navigate the same spaces as humans, safely. That means business can use them to solve a new set of problems. Robots don't get sick like humans do, and autonomous delivery vehicles don't carry disease like a human driver can. Autonomous machines will take on repetitive, dangerous physical tasks and provide a new way for brands to reach consumers. Why expect customers to visit your store when you can send your autonomous mobile store to them?
Blockchain Technology:
This is one of those technologies that is much-hyped, poorly understood, and whose time has yet to come. Early technology issues limited blockchain's utility—it wasn't scalable enough and consumed too much energy. Those problems are now largely solved, and Blockchain will soon start to solve real business problems. Blockchains create trust digitally, so strangers can do business without needing a third-party intermediary. Blockchains also introduce the idea of token economics, a mechanism for aligning the motivations of many parties involved in a value chain. Expect blockchain to underpin brand-oriented supply chains that give brands more control over their suppliers. Supply chains will also use blockchain to meet consumer demand for proof over how and where products were made. Be ready.
Augmented Reality:
Virtual reality (VR) is fun for playing games. But beyond simulation, training, and a few important medical applications, it has few practical business applications. VR headsets immerse people in a 100% digital world but cut them off from their physical surroundings. VR's big cousin, augmented reality (AR), blends digital objects and information into your view of the world. You remain connected to your surroundings and so AR is better suited to business applications. The technology is not quite ready for prime time yet, but a few years from now it will create an entirely new class of worker, the augmented worker—a hybrid of human intelligence, experience and manual dexterity combined with machine intelligence that is connected to the incredible resources of the cloud. AR will provide a new computing interface for the 80% of workers that work with their hands or who work in highly mobile environments, and for whom computing is not a part of their everyday work lives today.
The current crisis requires us all to think and act differently. The best way to catapult ourselves out of recession and to build resilience into our businesses is to embrace technology innovation. New technology will change the way we work. It will transform how we develop, market, sell, distribute, support, and monetize products and services.
Great leaders will inspire their teams to embrace innovation at every level of their organization. To streamline operations and control costs. To build new channels and ensure your customer journey is 100% digital, end-to-end. And to develop exciting new products and services that reignite demand and catapult you out of the economic downturn on a growth path.
Innovation is the best and only way forward.
* * *

Steve Brown
is a futurist, author, and executive consultant with over 30 years of experience in high tech. He is the former futurist and chief evangelist at Intel Corporation. Steve's
consulting practice
helps companies to be more prepared for the future, to become more resilient, and to drive innovation into every aspect of their business. He helps leaders to improve their technology literacy, create a thoughtful digital strategy, and inspire business transformation that leads to improved profitability. He is the author of
The Innovation Ultimatum: How Six Strategic Technologies will Reshape Every Business in the 2020s
, a how-to guide on innovation and digital transformation. Steve holds Bachelor of Science and Master of Engineering degrees in Micro-Electronic Systems Engineering from Manchester University. He was born in the U.K. and became a U.S. citizen in 2008. He lives with his wife in Portland, OR.
* * *


Like us on
Instagram
and
Facebook
for additional leadership and personal development ideas.
* * *


Posted by Michael McKinney at 04:08 PM
Permalink | Comments (0) | This post is about Creativity & Innovation