History Speaks on Change and Innovation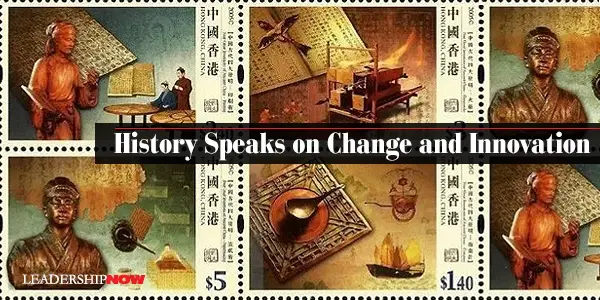 THE legendary historians Will and Ariel Durant distilled the lessons of thousands of years of history to give us this balanced conclusion regarding change:
Out of every hundred new ideas ninety-nine or more will probably be inferior to the traditional responses which they propose to replace.

No one man, however brilliant or well-informed, can come in one lifetime to such fullness of understanding as to safely judge and dismiss the customs or institutions of his society, for these are the wisdom of generations after centuries of experiment in the laboratory of history.

So the conservative who resists change is as valuable as the radical who proposes it—perhaps as much more valuable as roots are more vital than grafts. It is good that new ideas should be heard, for the sake of the few that can be used; but it is also good that new ideas should be compelled to go through the mill of objection, opposition, and contumely; this is the trial heat which innovations must survive before being allowed to enter the human race. It is good that the old should resist the young, and that the young should prod the old; out of this tension, as out of the strife of the sexes and the classes, comes a creative tensile strength, a stimulated development, a secret and basic unity and movement of the whole.
The tension between the old and the new produces thoughtfulness, encourages creativity, and develops understanding. Good innovations come with an understanding of the past. We should respect the past but never allow it tyranny over the new. If we are quick to dismiss the past, how do we know when to embrace the new?
* * *


Like us on
Instagram
and
Facebook
for additional leadership and personal development ideas.
Posted by Michael McKinney at 12:37 AM
Permalink | Comments (0) | This post is about Change