John Adams - We Live, My Dear Soul, in An Age of Trial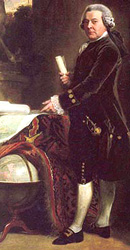 John Adams has always been an American hero, but never a popular one. Despite having been one of the principle architects of American independence, Adam's believed that "Mausoleums, statues, monuments will never be erected to me." Adams guided and shaped – managed really – the revolution. Perhaps it was this fact – his involvement in all aspects – that is the reason he never stood out as much as some of his contemporaries in American history.
In
Revolutionary Management
, Alan Axelrod writes that Adams was a man of nuance. It was an aspect of his character that "makes it so difficult for Americans to transform him into a one-dimensional icon." Adams saw his task differently. He "believed that his task was both to incite and to control human passion….Tear down, by all means, yes. But tear down only that which separates Americans from their rights….Adams wanted to elevate the revolution above personal revenge and above the realm of mere human passion. He wanted to make it an exercise of law." We can be thankful for that.
In assessing Adams' life, one is struck by his sense of duty. You can sense this in this famous quote taken from a letter to his wife Abigail in 1780: "I must study politics and war that my sons may have liberty to study mathematics and philosophy, geography, natural history, and naval architecture ... in order to give their children a right to study painting, poetry, music, architecture, tapestry, and porcelain." He was a man that we would term
authentic
. He had the will and the courage to integrate action and belief. Personal responsibility was key.
John Gardner once wrote, "The citizen can bring our political and governmental institutions back to life, make them responsive and accountable, and keep them honest. No one else can. The one condition for the rebirth of this nation is a rebirth of individual responsibility."
On this day it is worth rereading the
Declaration of Independence
that was approved by Congress on this day in 1776. Shortly thereafter, Adams wrote his wife, "You will think me transported with Enthusiasm but I am not. I am well aware of the Toil and Blood and Treasure it will cost Us to maintain this Declaration, and support and defend these States. — Yet through all the Gloom I can see the Rays of ravishing Light and Glory. I can see that the End is more than worth all the Means. And that Posterity will triumph in that Days Transaction, even although We should rue it, which I trust in God We shall not."
More on John Adams:

Revolutionary Management: John Adams on Leadership
by Alan Axelrod

Adams vs. Jefferson: The Tumultuous Election of 1800
(Pivotal Moments in American History) by John Ferling

John Adams (HBO Miniseries)
DVD

John Adams
by David McCullough
Posted by Michael McKinney at 11:16 AM
Permalink | Comments (0) | This post is about Leaders