The Great Brain Robbery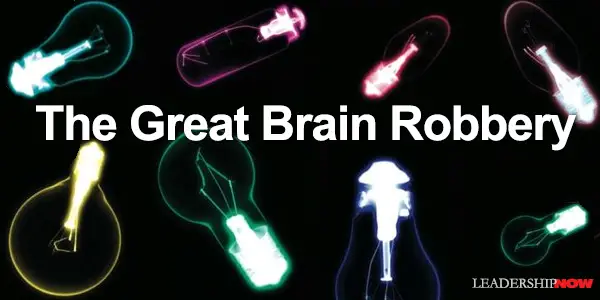 IN another post I quoted Will and Ariel Durant's observation that out of every hundred new ideas ninety-nine or more will probably be inferior to the traditional responses which they propose to replace, comes a related idea. It may take a dose of humility to accept, but whatever problem you are faced with—whether personal of professional—someone else has faced the same problem and solved it. Although it sometimes gives us comfort to think we are different, we are not totally unique in this way.
Paul Sloan, author of The Innovative Leader, says that we should harness other people's solutions. Ray Considine called it The Great Brain Robbery. Baseball Hall-of-Fame inductee, Bill Veeck said, "There's nothing wrong with stealing other people's ideas. And anyone who doesn't is presumptuous. Because there simply aren't that many new ideas. You simply take something used somewhere else and adopt it for your own use." These people aren't talking about plagiarism. What they are saying is that we should find ideas that have worked for others and adapt them to our own life situations and to make them our own. By careful observation, you can start where others have finished and be the better for it. This is part of the thinking behind listening to others (especially your elders), reading biographies and histories. Armed with the knowledge of what others have done, you can jumpstart your problem-solving capabilities.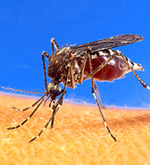 Paul Sloan relates this example: "Doctors had a problem with hypodermic needles. Patients were afraid of them. Children dreaded them. The pain the needles caused was not intense bit it was unpleasant and it dissuaded many people from having important injections. So the doctors asked – Who else has this problem? Who else injects into people and has solved this problem? The answer was quickly given. Mosquitoes insert a tiny needle into people and extract blood. They carry the deadly malaria virus. They go about their deadly work without being felt. By studying how the mosquito stings its victims, scientists were able to develop a hypodermic needle that patients do not feel."
Sloan adds, "A successful innovation in your business does not have to be an all-new invention. It just has to be something new to your business that is beneficial…. Maybe every consulting firm does it but yours is the first doctors' surgery to try it." You need to cast your net widely and look around for connections in otherwise unrelated fields and disciplines and make their solutions your solutions. What can you adapt?
* * *


Like us on
Instagram
and
Facebook
for additional leadership and personal development ideas.
* * *

Posted by Michael McKinney at 10:43 AM
Permalink | Comments (0) | This post is about Creativity & Innovation , Problem Solving