The Innovation Mindset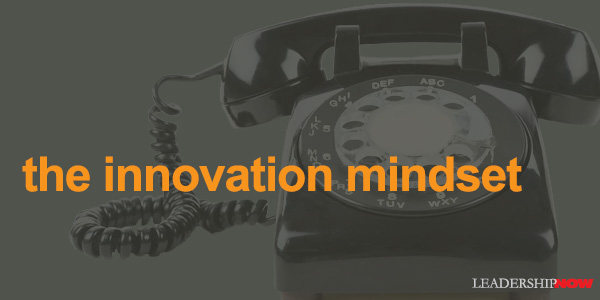 I
NNOVATION involves looking for change for the purpose of exploiting it. As Drucker explained, it's really a social or an economic term as opposed to a technical term. It's a term that is thrown around far too loosely today. Rarely does a bright idea become an innovation. It usually stays what it is—a bright idea. Scott Berkun helps us to get some perspective on innovation in his book
The Myths of Innovation
. In his excellent and highly readable discussion of innovation, he explains the truth behind our popular ideas and misconceptions about innovation. While there may be no methodology, there is some good advice. He offers some attitudes one can adopt that are conducive to creating paths to innovation.
First, we must understand how we cloud our own judgment. We all make decisions based in part, on how we feel. "The best business opportunity might be the least interesting personal challenge, and vise versa."
Second, be willing to step back. "Many successful innovators work passionately, but periodically step back and ask, 'What is happening in the world that impacts my goals?' or 'What else is my work good for?' Innovation is powered by the combination of intensity and a willingness to reconsider assumptions, minimizing the chance of following dead ends and maximizing the potential for finding better paths."
Third, keep ego in its place. "Changing the world or revolutionizing an industry is a nice fantasy, but it's foolish to start with those ambitions because they're out of any individual's control. It makes more sense to attack a specific problem in a known field; only as successes accrue should the ambition grow." Drucker wrote, "Those entrepreneurs who start out with the idea that they'll make it big—and in a hurry—can be guaranteed failure. They are almost bound to do the wrong things."
Finally, honor luck and the past. "Honoring luck doesn't diminish an accomplishment: it's an acknowledgment to others that you can do everything right and fail, and do many things wrong and succeed.
When looking at the great innovations of the past, Berkun cautions us that "these glorified accounts present innovation in a distorted way that is impossible to achieve because the neat arcs of progress, clear sense of purpose, and certainty of success are heavily shaped, if not invented, by hindsight." Innovation is messy, hard work.
* * *


Like us on
Instagram
and
Facebook
for additional leadership and personal development ideas.
* * *

Posted by Michael McKinney at 11:11 AM
Permalink | Comments (0) | This post is about Creativity & Innovation