Hardiness: Keep On Breathing Without Letting Go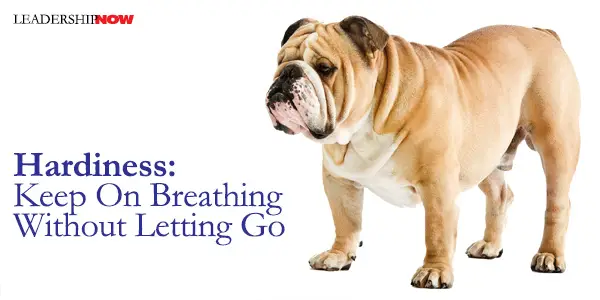 W
INSTON CHURCHILL observed, "The nose of the bulldog has been slanted backwards so that he can breathe without letting go."
In today's environment, leaders are pulled in all directions. It seems there are more responsibilities and pressures than ever before. Things can easily get out of hand and when they do it's hard to keep on breathing without letting go.
Of course, hardships and stress always accompany accomplishment. It's important to remember that a strong commitment will carry you forward when nothing else will. Successful people have exceptionally high levels of tenacity and persistence and a general hardiness.
Kouzes and Posner
find hardiness an important ingredient for leadership success:
First, people can't lead if they aren't psychologically hardy. No one will follow someone who avoids stressful events and won't take decisive action. Second, even if their leaders are personally very hardy, they can't enlist and retain others if they don't create an atmosphere that promotes psychological hardiness. People won't remain long with a cause that distresses them. They need to share their leader's sense of commitment, control, and challenge.
Increasing your hardiness has a lot to do with your
context setting agility
. As
Bill Joiner and Stephen Josephs
explain,
Context setting agility includes scanning your environment, anticipating important changes, deciding what initiatives to take, scoping each initiative, and determining your desired outcomes. Your level of agility in carrying out these tasks depends on how fully you've developed two capacities: situational awareness and sense of purpose. Your agility level can also dip temporarily when you're under high stress. At the same time, increasing your agility level can increase your capacity for dealing with stress.
After Steve Jobs separation from Apple in 1985, he recalled, "You've probably had someone punch you in the stomach. It knocks the wind out of you and you can't breathe,
If you relax, you can start breathing again.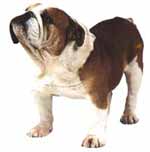 That's how I felt. The thing I had to do was to try to relax. It was hard. But I went for a lot of long walks in the woods and didn't really talk to a lot of people." (
Steve Jobs: The Journey Is the Reward
by Jeffrey Young)
Hardiness. Winston Churchill certainly had it.
* * *


Like us on
Instagram
and
Facebook
for additional leadership and personal development ideas.
Posted by Michael McKinney at 06:35 AM
Permalink | Comments (0) | This post is about Leadership Development