Leading Thoughts for June 8, 2023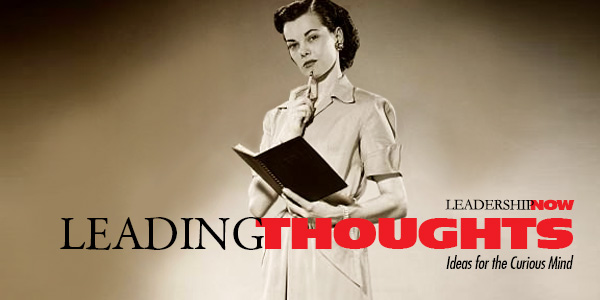 IDEAS shared have the power to expand perspectives, change thinking, and move lives. Here are two ideas for the curious mind to engage with:
I.
John Daly on the importance of repetition:
"There is a wonderful story of a man who was so in love with a woman who lived far from him that every day, for 500 days, he mailed a love letter to her. On the 500th day, she married the postman. Exposure works. Up to a point, it can enhance decision-maker's feelings toward an idea."
Source: Advocacy: Championing Ideas and Influencing Others: Championing Ideas and Influencing Others | (Blog Post)
II.
Neen James on deliberate attention:
"I think paying attention means listening with our eyes and our ears, thinking with our brains, understanding with our hearts, and giving with our souls. Deliberate attention means identifying the people, priorities, and passions that matter most in our lives and then purposefully and proactively focusing our conscious attention on them.

"Conscious attention is stopping what we are doing on the computer to give our full attention to a team member who comes into our office to talk.

"Deliberate attention is organizing your attention toward a particular purpose. It's saying no to some things so you can say yes to the important things that deserve your time and focus."
Source: Attention Pays: How to Drive Profitability, Productivity, and Accountability
* * *
Look for these ideas every Thursday on the Leading Blog. Find more ideas on the LeadingThoughts index.
* * *


Like us on
Instagram
and
Facebook
for additional leadership and personal development ideas.

Posted by Michael McKinney at 07:40 AM
Permalink | Comments (0) | This post is about Leading Thoughts