Leading Thoughts for October 20, 2022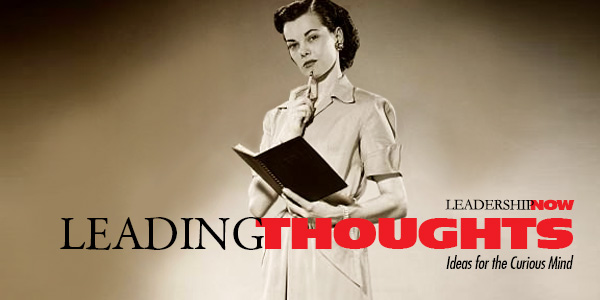 IDEAS shared have the power to expand perspectives, change thinking, and move lives. Here are two ideas for the curious mind to engage with:
I.
Computer programmer Ward Cunningham on the learning experience of decision-making:
"I can't tell you how much time is spent worrying about decisions that don't matter. To just be able to make a decision and see what happens is tremendously empowering, but that means you have to set up the situation such that when something does go wrong, you can fix it. When something does go wrong, it doesn't cost you or your customer an exorbitant amount. It isn't ridiculously expensive. When you get in situations where you cannot afford to make a mistake, it's very hard to do the right thing. So if you're trying to do the right thing, the right thing might be to eliminate the cost of making a mistake rather than try to guess what's right."
Source: Interview, Collective Ownership of Code and Text
II.
James MacGregor Burns on the changing context of leadership:
"American leadership went into decline after the revolution. The leaders were generally the same men, many far-famed and even venerated, but they were projected now into a different situation. They had been united behind transcending goals. Now they were divided over mundane policies. They had offered a striking example of bold, collective—even transforming—leadership. Now they were expected to practice piecemeal, transactional leadership."
Source: Fire and Light: How the Enlightenment Transformed Our World
* * *
Look for these ideas every Thursday on the Leading Blog. Find more ideas on the LeadingThoughts index.
* * *


Like us on
Instagram
and
Facebook
for additional leadership and personal development ideas.

Posted by Michael McKinney at 07:33 AM
Permalink | Comments (0) | This post is about Leading Thoughts