Leading Thoughts for June 2, 2022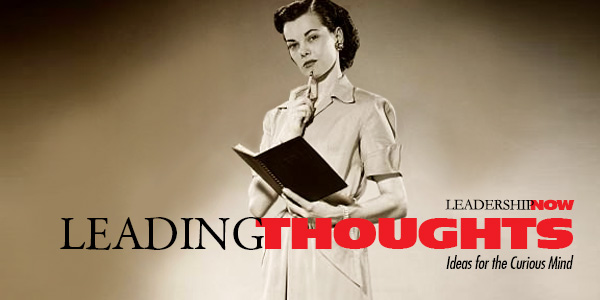 IDEAS shared have the power to expand perspectives, change thinking, and move lives. Here are two ideas for the curious mind to engage with:
I.
Professor emeritus of medicine Jon Kabat-Zion on problem-solving:
"In general, if you feel you've got a problem to solve that is 'out there' and you don't necessarily see or want to see any possible relationship between the 'you' who is trying to solve the problem and what the problem actually is, you may wind up not being able to see the problem accurately, in its fullness. You therefore may unwittingly be contributing to maintaining the undesired situation rather than allowing it to evolve and perhaps dissolve."
Source: Presence: Human Purpose and the Field of the Future
II.
Writer David Chapman on how to improve your thinking:
"Learn from fields very different from your own. They each have ways of thinking that can be useful at surprising times. Just learning to think like an anthropologist, a psychologist, and a philosopher will beneficially stretch your mind."
Source: How to Think Real Good
* * *
Look for these ideas every Thursday on the Leading Blog. Find more ideas on the LeadingThoughts index.
* * *


Like us on
Instagram
and
Facebook
for additional leadership and personal development ideas.

Posted by Michael McKinney at 07:36 AM
Permalink | Comments (0) | This post is about Leading Thoughts