First Look: Leadership Books for June 2022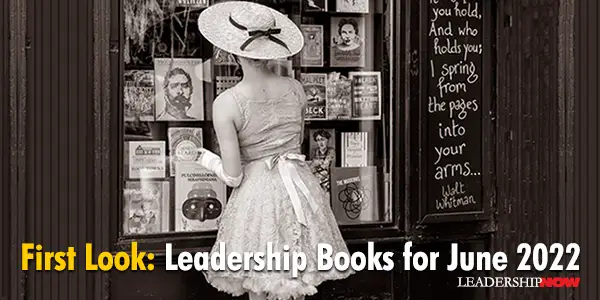 HERE'S A LOOK at some of the best leadership books to be released in June 2022. Be sure to check out the other great titles being offered this month.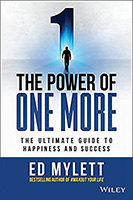 The Power of One More: The Ultimate Guide to Happiness and Success by Ed Mylett
In The Power of One More, you'll: • Learn why you're closer to your dreams and goals than you think and why using The Power of One More strategies will help you cross the finish line in whatever race you're running; • Understand the psychology and science of how to use The Power of One More in every part of your life will help you solve problems and achieve levels of success you never thought possible; • Discover time-tested and unique solutions to challenges that will remove the mental roadblocks you've been battling for years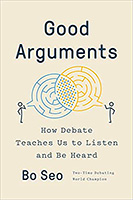 Good Arguments: How Debate Teaches Us to Listen and Be Heard by Bo Seo
Drawing insights from its strategies, structure, and history, Seo teaches readers the skills of competitive debate, and in doing so shows how they can improve their communication with friends, family, and colleagues alike. He takes readers on a thrilling intellectual adventure into the eccentric and brilliant subculture of competitive debate, touching on everything from the radical politics of Malcom X to Artificial Intelligence. Seo proves beyond a shadow of a doubt that, far from being a source of conflict, good-faith debate can enrich our daily lives. Indeed, these good arguments are essential to a flourishing democracy, and are more important than ever at time when bad faith is all around.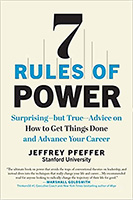 7 Rules of Power: Surprising—but True—Advice on How to Get Things Done and Advance Your Career by Jeffrey Pfeffer
Is power the last dirty secret or the secret to success? Both. While power carries some negative connotations, power is a tool that can be used for good or evil. Don't blame the tool for how some people used it. If fully understood and harnessed effectively, power skills and understanding become the keys to increasing salaries, job satisfaction, career advancement, organizational change, and, happiness. In 7 Rules of Power, Jeffrey Pfeffer, professor of organizational behavior at the Stanford University Graduate School of Business, provides the insights that have made both his online and on-campus classes incredibly popular—with life-changing results often achieved in 8 or 10 weeks. Rooted firmly in social science research, Pfeffer's 7 rules provide a manual for increasing your ability to get things done, including increasing the positive effects of your job performance.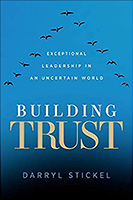 Building Trust: Exceptional Leadership in an Uncertain World by Darryl Stickel
In Building Trust: Exceptional Leadership in an Uncertain World, Darryl Stickel, one of the world's foremost experts on trust, outlines his groundbreaking Trust Unlimited blueprint for building trust. Stickel moves away from the traditional approach of influencing people's willingness to trust—the con artist's tactic—to employing one or more of ten levers, which leaders can "pull" to close the gap between how much they are trusted and how much they should be. This approach also makes them more trustable and increases trust where it is deficient. Detailed case studies provide examples of his Trust Unlimited model in action.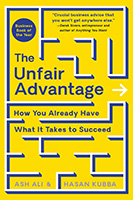 The Unfair Advantage: How You Already Have What It Takes to Succeed by Ash Ali and Hasan Kubba
What is the difference between a startup that makes it, and one that crashes and burns? Behind every story of success is an unfair advantage. But an Unfair Advantage is not just about your parents' wealth or who you know: anyone can have one. An Unfair Advantage is the element that gives you an edge over your competition. This groundbreaking book shows how to identify your own Unfair Advantages and apply them to any project. Drawing on over two decades of hands-on experience, Ash Ali and Hasan Kubba offer a unique framework for assessing your external circumstances in addition to your internal strengths. Hard work and grit aren't enough, so they explore the importance of money, intelligence, location, education, expertise, status, and luck in the journey to success. From starting your company, to gaining traction, raising funds, and growth hacking, The Unfair Advantage helps you look at yourself and find the ingredients you didn't realize you already had, to succeed in the cut-throat world of business.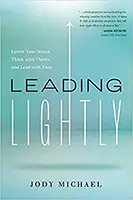 Leading Lightly: Lower Your Stress, Think with Clarity, and Lead with Ease by Jody Michael
Leading lightly is about looking at what you do through a radical new lens. It's a way to powerfully transform your performance, make better decisions, gain greater self-awareness, and develop the capacity to manage your work and life with enduring ease and clarity. An alternative to the everyday stress, pace, challenges, and burdens that weigh you down, Leading Lightly shows you how to shift your mindset, live lighter, and optimize your effectiveness. Part leadership, part mental fitness, part health and wellness guide, this book empowers you to work at your best and operate at your fullest potential.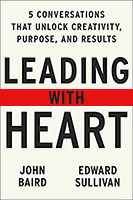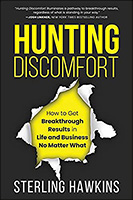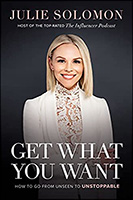 For bulk orders call 1-626-441-2024
* * *
"To add a library to a house is to give that house a soul."
— Cicero
* * *


Follow us on
Instagram
and
Twitter
for additional leadership and personal development ideas.

Posted by Michael McKinney at 06:54 AM
Permalink | Comments (0) | This post is about Books