Leading Thoughts for February 24, 2022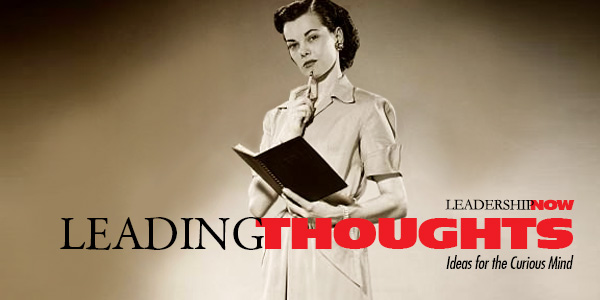 IDEAS shared have the power to expand perspectives, change thinking, and move lives. Here are two ideas for the curious mind to engage with:
I.
Former CEO of Best Buy, Hubert Jolly, on the value of more decisions to keep moving forward:
"A good plan is all we needed to create momentum and hope and get people engaged. Making decisions fast—like matching online prices and reinstating the employee discount—was crucial. It boosted people's energy and created a sense of possibility and hope. What separates great leaders from good leaders is not the quality but the quantity of decisions. More decisions create more momentum and energy. These decisions will not all be good ones. But if you know how to ride a bicycle, then you know that it is much easier to correct course when you pedal your way forward than when you stand still."
Source: The Heart of Business: Leadership Principles for the Next Era of Capitalism
II.
Michael Mauboussin writes that how you improve your skill depends on where the activity lies on the continuum between pure luck and pure skill:
"In cases where there is a clear relationship between cause and effect, and in activities that are stable and linear, deliberate practice is the only path to improvement. For activities near the luck side of the continuum, a good process is the surest path to success in the long run. Accurate feedback is essential no matter where you are on the continuum. Improving your skill means constantly looking for ways to change your behavior, either because what you're doing is wrong or because there's a slightly better way of doing it. No matter what your profession or level of expertise, the chances are very good that accurate feedback can improve your performance."
Source: The Success Equation: Untangling Skill and Luck in Business, Sports, and Investing
* * *
Look for these ideas every Thursday on the Leading Blog. Find more ideas on the LeadingThoughts index.
* * *


Like us on
Instagram
and
Facebook
for additional leadership and personal development ideas.

Posted by Michael McKinney at 07:32 AM
Permalink | Comments (0) | This post is about Leading Thoughts