First Look: Leadership Books for January 2022
Here's a look at some of the best leadership books to be released in January 2022. Be sure to check out the other great titles being offered this month.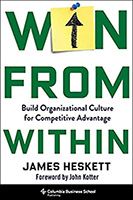 Win from Within: Build Organizational Culture for Competitive Advantage by James Heskett
There is significant evidence that an effective organizational culture provides a major competitive edge―higher levels of employee and customer engagement and loyalty translate into higher growth and profits. Many business leaders know this, yet few are doing much to improve their organizations' cultures. They are discouraged by misguided beliefs that an executive's tenure and an organization's attention span are too short for meaningful transformation. James Heskett provides a roadmap for achievable and fast-paced culture change. He demonstrates that an effective culture supplies the trust that makes managing change of all kinds easier. It provides a foundation on which changes in strategy can be based, and it's a competitive edge that can't easily be hacked or copied.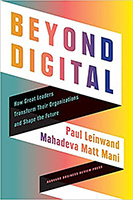 Beyond Digital: How Great Leaders Transform Their Organizations and Shape the Future by Paul Leinwand and Mahadeva Matt Mani
Two world-renowned strategists detail the seven leadership imperatives for transforming companies in the new digital era. Digital transformation is critical. But winning in today's world requires more than digitization. It requires understanding that the nature of competitive advantage has shifted—and that being digital is not enough. In Beyond Digital, Paul Leinwand and Matt Mani from Strategy&, PwC's global strategy consulting business, take readers inside twelve companies and how they have navigated through this monumental shift: from Philips's reinvention from a broad conglomerate to a focused health technology player, to Cleveland Clinic's engagement with its broader ecosystem to improve and expand its leading patient care to more locations around the world, to Microsoft's overhaul of its global commercial business to drive customer outcomes. Other case studies include Adobe, Citigroup, Eli Lilly, Hitachi, Honeywell, Inditex, Komatsu, STC Pay, and Titan.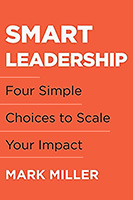 Smart Leadership: Four Simple Choices to Scale Your Impact by Mark Miller
Escape the mediocrity that ensnares so many in business and become a better, more effective leader. Have you ever wondered what it would take to be a better leader, or achieve your wildest dreams, or make a bigger difference in the world? The answer lies in the choices you make: about everything from how you spend your time to the way you view the world. Smart Leadership is the latest essential business title from internationally bestselling author of Win the Heart and Chess Not Checkers. In this book, he shares the four research-based "smart choices" the best leaders make to scale their influence and results.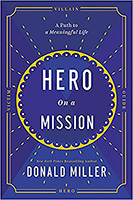 Hero on a Mission: A Path to a Meaningful Life by Donald Miller
Donald Miller shares the plan that led him to turn his life around. There are four characters in every story: The victim, the villain, the hero, and the guide. These four characters live inside us. If we play the victim, we're doomed to fail. If we play the villain, we will not create genuine bonds. But if we play the hero or guide, our lives will flourish. The hard part is being self-aware enough to know which character we are playing. In this book, Donald will use his own experiences to help you recognize if the character you are currently surfacing is helping you experience a life of meaning. He breaks down the transformational, yet practical, plan that took him from slowly giving up to rapidly gaining a new perspective of his own life's beauty and meaning, igniting his motivation, passion, and productivity, so you can do the same.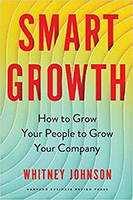 Smart Growth: How to Grow Your People to Grow Your Company by Whitney Johnson
Growth is the goal. Helping people develop their potential—enabling them to articulate and become the self they want to be, are capable of being, and that best serves them and others in the short and long term—is what we as individuals and leaders strive toward. But how do we grow? It turns out it happens in a predictable way, which means we can understand where we are in our growth and chart a way forward. In this compact, complete guide, Whitney Johnson dives more deeply than ever into the S Curve of Learning so that you can envision how growth happens and direct yourself and others in your organization to create a culture that fosters it. The growth and learning journey comes in three phases: the Launch Point, the Sweet Spot, and Mastery. Compelling examples of successful people will show you when and why growth is slow, how to keep going, what to do when growth and learning are almost too fast to keep up with, and how to leap from one growth journey to another.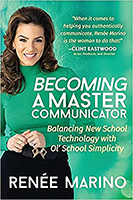 Becoming a Master Communicator: Balancing New School Technology with Old School Simplicity by Renée Marino
Becoming a Master Communicator, by Renée Marino-communication coach, Broadway actress, and star of Clint Eastwood's Jersey Boys film-is a guide for those looking to have clear and authentic communication with others by using digital technology as a tool—but not the only tool. Smartphones and computers make everyday communication incredibly convenient. However, when used as an individual's sole source of connection, it can make one forget real human contact and interaction are incredibly vital, thus causing unnecessary misunderstandings. Through personal stories and easily applicable practices, Renée Marino explains how to become a master communicator in personal and professional settings by knowing when to use digital technology and when to put the devices down to have a direct conversation.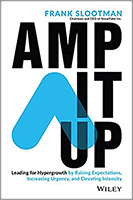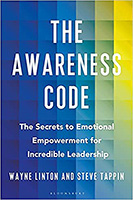 For bulk orders call 1-626-441-2024

Build your leadership library with these specials on over 28 titles. All titles are at least 40% off the list price and are available only in limited quantities.
* * *
"He that loves a book will never want a faithful friend, a wholesome counselor, a cheerful companion, an effectual comforter. By study, by reading, by thinking, one may innocently divert and pleasantly entertain himself, as in all weathers, as in all fortunes."
— Isaac Barrow
* * *


Follow us on
Instagram
and
Twitter
for additional leadership and personal development ideas.

Posted by Michael McKinney at 09:32 AM
Permalink | Comments (0) | This post is about Books