First Look: Leadership Books for December 2021
Here's a look at some of the best leadership books to be released in December 2021. Don't miss out on other great new and future releases not listed here.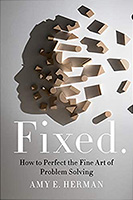 Fixed. How to Perfect the Fine Art of Problem Solving by Amy E Herman
With Amy Herman's Fixed., we now have access to what the FBI, NATO, the State Department, Interpol, Scotland Yard, and many more organizations and their leaders have been using to solve their most intractable problems. Demonstrating a powerful paradigm shift for finding solutions, Herman teaches us to see things differently, using art to challenge our default thinking and open up possibilities otherwise overlooked. Her unexpected, insightful, and often delightful methodology is sought after by leaders and professionals for whom failure is catastrophic. Luckily for us, these tactics work— no matter the problem's scale or complexity.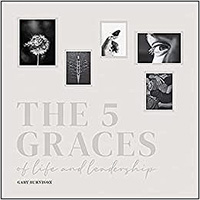 The Five Graces of Life and Leadership by Gary Burnison
Five simple qualities that captures the essence of outstanding leadership today. In today's world, leadership is all about establishing community and connectivity so everyone can be part of something bigger than themselves. To have the grace to create this kind of leadership, we need greater self-awareness and genuine connection to others. In The Five Graces of Life and Leadership, CEO of the celebrated consulting firm Korn Ferry delivers a meaningful and thought-provoking exploration of leadership, emphasizing the five kinds of grace that leaders absolutely must have to lead their teams in today's evolving workscape. In the book, you'll learn how to the best leaders make their teams feel comforted, safe, and secure that they're headed in the right direction.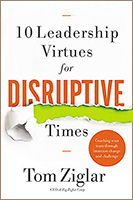 10 Leadership Virtues for Disruptive Times: Coaching Your Team Through Immense Change and Challenge by Tom Ziglar
Tom Ziglar shares ten leadership virtues that are essential for coaching employees through immense change and creating an environment of maximum potential and productivity. Delivering cutting-edge new research, wisdom gleaned from experience, and poignant insights from his work at Zig Ziglar Corp, Tom Ziglar identifies the communication styles that will keep everyone on the same page, regardless of their working environment. He also emphasizes the importance of closing the "empathy gap" between management and staff in order to create a more connected team that operates to its fullest potential--and how developing each team member's unique dreams, goals, and abilities sets up the company for success.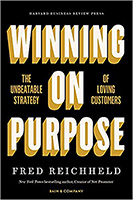 Winning on Purpose: The Unbeatable Strategy of Loving Customers byFred Reichheld with Darci Darnell and Maureen Burns
Great leaders embrace a higher purpose to win. The Net Promoter System shines as their guiding star. Few management ideas have spread so far and wide as the Net Promoter System (NPS). Since its conception almost two decades ago by customer loyalty guru Fred Reichheld, thousands of companies around the world have adopted it—from industrial titans such as Mercedes-Benz and Cummins to tech giants like Apple and Amazon to digital innovators such as Warby Parker and Peloton. Now, Reichheld has raised the bar yet again. In Winning on Purpose, he demonstrates that the primary purpose of a business should be to enrich the lives of its customers. Why? Because when customers feel this love, they come back for more and bring their friends—generating good profits. This is NPS 3.0 and it puts a new take on the age-old Golden Rule—treat customers the way you would want a loved one treated—at the heart of enduring business success.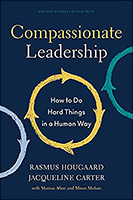 Compassionate Leadership: How to Do Hard Things in a Human Way by Rasmus Hougaard and Jacqueline Carter with Moses Mohan and Marissa Afton
A global pandemic, economic volatility, natural disasters, civil and political unrest. From New York to Barcelona to Hong Kong, it can feel as if the world as we know it is coming apart. Through it all, our human spirit is being tested. Now more than ever, it's imperative for leaders to demonstrate compassion. But in hard times like these, leaders need to make hard decisions—deliver negative feedback, make difficult choices that disappoint people, and in some cases lay people off. How do you do the hard things that come with the responsibility of leadership while remaining a good human being and bringing out the best in others? Most people think we have to make a binary choice between being a good human being and being a tough, effective leader. But this is a false dichotomy. Being human and doing what needs to be done are not mutually exclusive. In truth, doing hard things and making difficult decisions is often the most compassionate thing to do.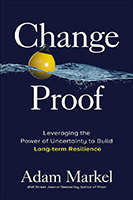 Change Proof: Leveraging the Power of Uncertainty to Build Long-term Resilience by Adam Markel
When we think of resilience, we think of being able to "roll with the punches" and "bounce back" after uncertainty or change. But resiliency expert and bestselling author Adam Markel encourages you to aim higher. In Change Proof, he shows you how to truly, actually embrace change―to find the creative opportunity in uncertainty, as opposed to simply riding it out or reacting to it. In Change Proof, Markel demonstrates that this kind of resilience―thriving versus surviving―is a skill you can cultivate, both personally and professionally. Using case studies, current research, and real-life anecdotes from his work as an executive mentor, Markel clearly lays out the fundamentals of the required mind shift―how to change your relationship with change.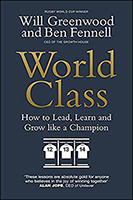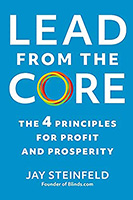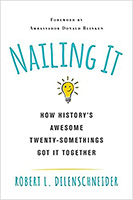 For bulk orders call 1-626-441-2024

Build your leadership library with these specials on over 28 titles. All titles are at least 40% off the list price and are available only in limited quantities.
* * *
"He that loves a book will never want a faithful friend, a wholesome counselor, a cheerful companion, an effectual comforter. By study, by reading, by thinking, one may innocently divert and pleasantly entertain himself, as in all weathers, as in all fortunes."
— Isaac Barrow
* * *


Follow us on
Instagram
and
Twitter
for additional leadership and personal development ideas.

Posted by Michael McKinney at 10:21 AM
Permalink | Comments (0) | This post is about Books