First Look: Leadership Books for July 2021
Here's a look at some of the best leadership books to be released in July 2021. Don't miss out on other great new and future releases not listed here.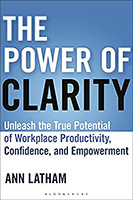 The Power of Clarity: Unleash the True Potential of Workplace Productivity, Confidence, and Empowerment by Ann Latham
According to a Fortune 500 study, as much as 80% of working time is lost to tiresome meetings, unclear expectations, difficult decisions, and other wasteful delays. Overcoming the lack of clarity behind this waste - on both an individual and organizational basis - would reap huge rewards. In The Power of Clarity, Ann Latham exposes the unrecognized confusion and explains how to eliminate it. This fascinating guide to workplace productivity and effectiveness draws upon extensive research and case studies to demonstrate how you can get better results in far less time while also increasing confidence and commitment.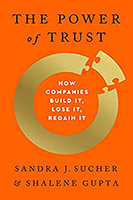 The Power of Trust: How Companies Build It, Lose It, Regain It by Sandra J. Sucher and Shalene Gupta
Trust is, however, an elusive, even mushy, concept. Creating and sustaining trust does not, Sandra Sucher and Shalene Gupta show, come from "reputation-building" and PR but by being the "real deal," creating products, services, and technologies that work, having good intentions, treating people fairly, and taking responsibility for all the impacts an organization creates, whether intended or not. Then, through a framing of how to think through the elements of trust - competence, motives, means, impact - combined with in-depth stories from twenty years of research we emerge with a new understanding of the business, economic and societal importance of trust and how to regain it once lost. How to, in short, bridge the gap from where you are to where you should be.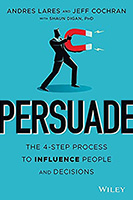 Persuade: The 4-Step Process to Influence People and Decisions by Andres Lares and Jeff Cochran with Shaun Digan
In Persuade: The 4-Step Process to Influence People and Decisions, accomplished sales, negotiation, and influence experts Andres Lares, Jeff Cochran, and Shaun Digan PhD deliver a concise and insightful take on how to transform your ability to persuade others regardless of the setting. Persuade is perfect for executives, managers, entrepreneurs, and other business leaders and will earn a place in the libraries of any professional who negotiates or influences on a regular basis. It is an invaluable resource for anyone seeking to improve their persuasion or deal-making abilities.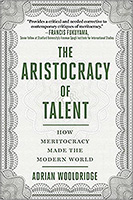 The Aristocracy of Talent: How Meritocracy Made the Modern World by Adrian Wooldridge
Meritocracy: the idea that people should be advanced according to their talents rather than their birth. While this initially seemed like a novel concept, by the end of the twentieth century it had become the world's ruling ideology. How did this happen, and why is meritocracy now under attack from both right and left? In The Aristocracy of Talent, esteemed journalist and historian Adrian Wooldridge looks outside western cultures and shows what transformative effects it has had everywhere it has been adopted, especially once women were brought into the meritocratic system. He also shows how meritocracy has now become corrupted and argues that the recent stalling of social mobility is the result of failure to complete the meritocratic revolution. Rather than abandoning meritocracy, he says, we should call for its renewal.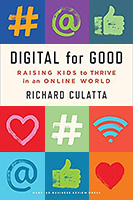 Digital for Good: Raising Kids to Thrive in an Online World by Richard Culatta
When it comes to raising children in a digital world, every parent feels underprepared and overwhelmed. We worry that our children will become addicted to online games, be victims of cyberbullying, or get lost down the rabbit hole of social media. We warn them about all the things they shouldn't do online, but we don't do nearly enough to teach them the skills of digital well-being. It's time to start a new conversation. In Digital for Good, EdTech expert Richard Culatta argues that technology can be a powerful tool for learning, solving humanity's toughest problems, and bringing us closer together. He offers a refreshingly positive framework for preparing kids to be successful in a digital world—one that encourages them to use technology proactively and productively—by outlining five qualities every young person should develop in order to become a thriving, contributing digital citizen.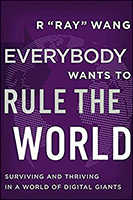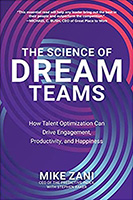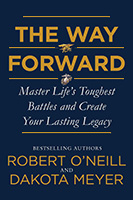 For bulk orders call 1-626-441-2024

Build your leadership library with these specials on over 28 titles. All titles are at least 40% off the list price and are available only in limited quantities.
* * *
"Even when reading is impossible, the presence of books acquired produces such an ecstasy that the buying of more books than one can read is nothing less than the soul reaching towards infinity."
— A. Edward Newton
* * *


Like us on
Instagram
and
Facebook
for additional leadership and personal development ideas.

Posted by Michael McKinney at 02:40 PM
Permalink | Comments (0) | This post is about Books