Leading Thoughts for June 24, 2021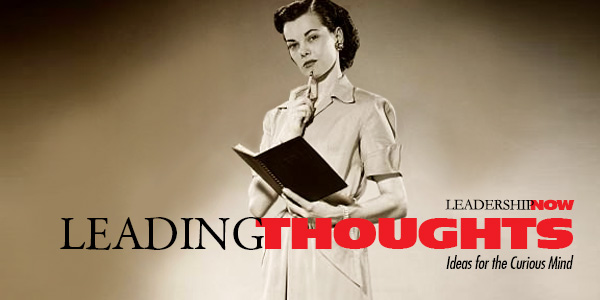 IDEAS shared have the power to expand perspectives, change thinking, and move lives. Here are two ideas for the curious mind to engage with:
I.
Ron Friedman on how experience begets automaticity and automaticity stifles learning. And the need for the right kind of practice to improve and grow:
"Working on our weaknesses is unpleasant, stressful, and hard. But it's a process that does something crucial for skill development: it breaks the spell of automaticity.

"By facing up to our shortcomings and tackling them head-on, we can't help but pay close attention to the links between our actions and the underwhelming outcomes they produce. The discomfort we feel drives us to search for novel solutions and experiment with different paths, making performance breakthroughs more likely.

"Experts don't achieve mastery through more repetition. They do so by targeting weaknesses, pursuing stretch goals, and relentlessly pushing the bounds of their abilities. It's the only way to improve at a task you already perform reasonably well and elude the grasp of automaticity."
Source: Decoding Greatness: How the Best in the World Reverse Engineer Success
II.
Former Navy Seal Brent Gleeson on the difference between planning and preparation:
"Planning is certainly part of preparation, but it's much more than that. Preparation means you know the plan, but you also have the functionality and skill to pivot when things don't go according to that plan.

"[The best leaders] are not coming up with better ways to plan. They're coming up with better ways to be. They combine real-time data and transparent team feedback to make informed decisions."
Source: TakingPoint: A Navy SEAL's 10 Fail Safe Principles for Leading Through Change
* * *
Look for these ideas every Thursday on the Leading Blog. Find more ideas on the LeadingThoughts index.
* * *


Like us on
Instagram
and
Facebook
for additional leadership and personal development ideas.

Posted by Michael McKinney at 01:46 PM
Permalink | Comments (0) | This post is about Leading Thoughts