First Look: Leadership Books for June 2021
Here's a look at some of the best leadership books to be released in June 2021. Don't miss out on other great new and future releases not listed here.
Be Where Your Feet Are: Seven Principles to Keep You Present, Grounded, and Thriving by Scott O'Neil
When we're moving at 115 MPH, we rarely see the wall coming. But it comes for all of us and when it does, we grasp for lessons, for meaning, for purpose. Each moment (good or bad) and each win or loss, provides us an opportunity to learn, and if we choose to take it, that opportunity can change our lives—and the world—for the better. The human spirit craves connection. Authenticity. Belonging. Touch. Gratitude. Purpose. We need to make our interactions count. Whether it's the death of a friend, loss of a job, a bad break-up, or the isolation of Covid-19, those who manage to be where their feet are will grow, stretch and emerge stronger, smarter, and more prepared as we find peace and gratitude in the pause. In Be Where Your Feet Are, this CEO of the Philadelphia 76ers and New Jersey Devils offers his own story of grief and healing, and shares his most valuable lessons in what keeps him present, grounded, and thriving as a father, husband, coach, mentor, and leader.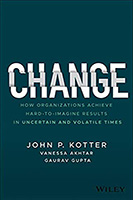 Change How Organizations Achieve Hard-to-Imagine Results in Uncertain and Volatile Times by John P. Kotter with Vanessa Akhtar and Gaurav Gupta
Transform your organization with speed and efficiency using this insightful new resource. Incremental improvement is no longer sufficient in helping organizations navigate the complexity, uncertainty and volatility of today's world. In Change: How Organizations Achieve Hard-to-Imagine Results in Uncertain and Volatile Times, authors John P. Kotter, Vanessa Akhtar, and Gaurav Gupta explore how to create non-linear, dramatic change in your organization. You'll discover the emerging science of change that teaches us about how to build organizations – from businesses to governments – that change and adapt rapidly.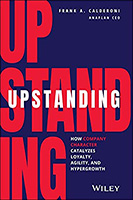 Upstanding: How Company Character Catalyzes Loyalty, Agility, and Hypergrowth by Frank A. Calderoni
In his career as an executive at IBM, Cisco, and now as CEO of Anaplan, Frank A. Calderoni discovered that character is just as vital for companies as it is for individuals. In Upstanding: How Company Character Catalyzes Loyalty, Agility, and Hypergrowth, the author explores the powerful link between corporate strategy, company culture, and individual character, and how activating this link is essential to realizing strong company character—and an essential ingredient for organizations to achieve hypergrowth, agility, and loyalty. This innovative resource features real-life examples of how today's most successful companies are building upstanding character while increasing employee engagement, happiness, and performance.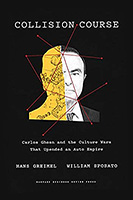 Collision Course: Carlos Ghosn and the Culture Wars That Upended an Auto Empire by Hans Greimel and William Sposato
In Japan it's called the "Ghosn Shock"—the stunning arrest of Carlos Ghosn, the jet-setting CEO who saved Nissan and made it part of a global automotive empire. Ghosn spent two decades building a colossal partnership between Nissan and Renault that looked like a new model for a global business, but the alliance's shiny image fronted an unsteady, tense operation. Culture clashes, infighting among executives and engineers, dueling corporate traditions, and government maneuvering constantly threatened the venture. Expertly reported, Collision Course explores the complex suspicions around what and who was really responsible for Ghosn's ouster. It explains how economics, history, national interests, cultural politics, and hubris collided, crumpling the legacy of arguably the most important foreign businessman ever to set foot in Japan.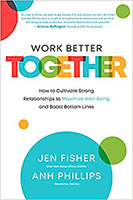 Work Better Together: How to Cultivate Strong Relationships to Maximize Well-Being and Boost Bottom Lines by Jen Fisher and Anh Phillips
For years, companies have been implementing programs that promote social responsibility and improve employee health, both of which benefit the financial bottom line. Now it's time to focus on positive social interactions and relationships in the workplace. In Work Better Together, two experts from Deloitte explain how working remotely, over-relying on digital communication, and always being "on" is fast-increasing feelings of isolation and burnout―and how a work culture driven by quality relationships can reverse these trends. Work Better Together walks you through the process of implementing change and fueling a much-needed corporate movement towards humanity in the workplace.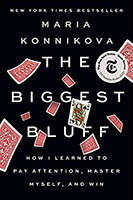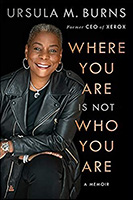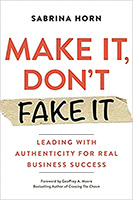 For bulk orders call 1-626-441-2024

Build your leadership library with these specials on over 28 titles. All titles are at least 40% off the list price and are available only in limited quantities.
* * *
"Even when reading is impossible, the presence of books acquired produces such an ecstasy that the buying of more books than one can read is nothing less than the soul reaching towards infinity."
— A. Edward Newton
* * *


Like us on
Instagram
and
Facebook
for additional leadership and personal development ideas.

Posted by Michael McKinney at 08:22 AM
Permalink | Comments (0) | This post is about Books