Leading Thoughts for December 10, 2020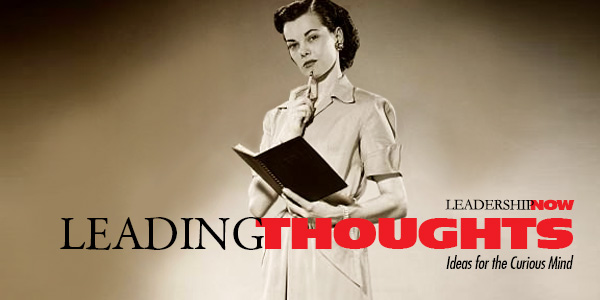 IDEAS shared have the power to expand perspectives, change thinking, and move lives. Here are two ideas for the curious mind to engage with:
I.
Morgan Housel on finding the sensible balance between optimism and pessimism:
"Optimism is usually defined as a belief that things will go well. But that's incomplete. Sensible optimism is a belief that the odds are in your favor, and over time things will balance out to a good outcome even if what happens in between is filled with misery. And in fact you know it will be filled with misery. You can be optimistic that the long-term growth trajectory is up and to the right, but equally sure that the road between now and then is filled with landmines, and always will be. Those two things are not mutually exclusive.

"Optimism and pessimism can coexist. If you look hard enough you'll see them next to each other in virtually every successful company and successful career. They seem like opposites, but they work together to keep everything in balance."
Source: The Psychology of Money
II.
Arthur Jensen on what brings out genius:
"Genius requires giftedness (consisting essentially of some special aptitude or talent, such as mathematical, spatial, musical, or artistic talent). But obviously there are other antecedents that are elusive to us. Nonetheless, we do know of at least two key attributes, beyond ability, that appear to function as catalysts for the creation of that special class of behavioral products specifically indicative of genius. They are productivity and creativity."
Source: Giftedness and Genius: Crucial Differences found in Intellectual Talent: Psychometric and Social Issues
* * *
Look for these ideas every Thursday on the Leading Blog. Find more ideas on the LeadingThoughts index.
* * *


Like us on
Instagram
and
Facebook
for additional leadership and personal development ideas.

Posted by Michael McKinney at 01:39 PM
Permalink | Comments (0) | This post is about Leading Thoughts