Leading Thoughts for November 26, 2020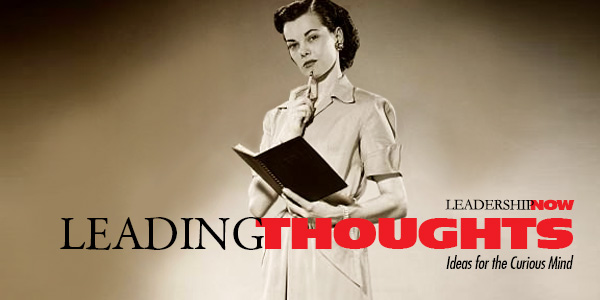 IDEAS shared have the power to expand perspectives, change thinking, and move lives. Here are two ideas for the curious mind to engage with:
I.
Dietrich Bonhoeffer writing to his parents from prison on gratefulness:
"In ordinary life we hardly realize that we receive a great deal more than we give, and that it is only with gratitude that life becomes rich. It's very easy to overestimate the importance of our own achievements in comparison with what we owe to others."
Source: Letters and Papers from Prison (1943)
II.
Diana Butler Bass on finding gratitude:
"Practicing gratitude calls us to better lives, and a better world. And begin before you are ready. Even when a million reasons to not feel grateful stand in your way. That is when gratitude is at its best.

"Everyday there are reasons not to feel grateful and not to practice gratitude. Terrible, distressing, painful, and awful things happen all the time. The emotions of thanks elude us, and it is easy to choose ingratitude. Yet when I watch the news and fear grips my heart about whatever comes next, when a friend is diagnosed with cancer, or when a loved one dies, that Bible verse, the one Albert Schweitzer alluded to, the one I memorized as a teenager, calls toward a better way: 'In everything give thanks.'"
Source: Grateful: The Subversive Practice of Giving Thanks
* * *
Look for these ideas every Thursday on the Leading Blog. Find more ideas on the LeadingThoughts index.
* * *


Like us on
Instagram
and
Facebook
for additional leadership and personal development ideas.

Posted by Michael McKinney at 07:16 AM
Permalink | Comments (0) | This post is about Leading Thoughts