Leading Thoughts for September 3, 2020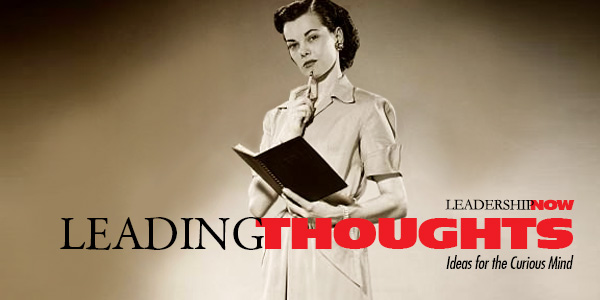 IDEAS shared have the power to expand perspectives, change thinking, and move lives. Here are two ideas for the curious mind to engage with:
I.
How to relive stress. It's not what you instinctively do:
"According to the American Psychological Association, the most effective stress-relief strategies are exercising or playing sports, praying or attending a religious service, reading, listening to music, spending time with friends or family, getting a massage, going outside for a walk, meditating or doing yoga, and spending time with a creative hobby. (The least effective strategies are gambling, shopping, smoking, drinking, eating, playing video games, surfing the Internet, and watching TV or movies for more than two hours.)"
Source: The Willpower Instinct: How Self-Control Works, Why It Matters, and What You Can Do To Get More of It
II.
Sleep helps to beat negativity:
"Negative stimuli get processed by the amygdala; positive or neutral memories gets processed by the hippocampus. Sleep deprivation hits the hippocampus harder than the amygdala. The result is that sleep-deprived people fail to recall pleasant memories, yet recall gloomy memories just fine.

In one experiment by Walker, sleep-deprived college students tried to memorize a list of words. They could remember 81% of the words with a negative connotation, like "cancer." But they could remember only 31% of the words with a positive or neutral connotation, like "sunshine" or "basket."
Source: NurtureShock: New Thinking About Children
* * *
Look for these ideas every Thursday on the Leading Blog. Find more ideas on the LeadingThoughts index.
* * *


Like us on
Instagram
and
Facebook
for additional leadership and personal development ideas.

Posted by Michael McKinney at 05:05 AM
Permalink | Comments (0) | This post is about Leading Thoughts