Leading Thoughts for August 13, 2020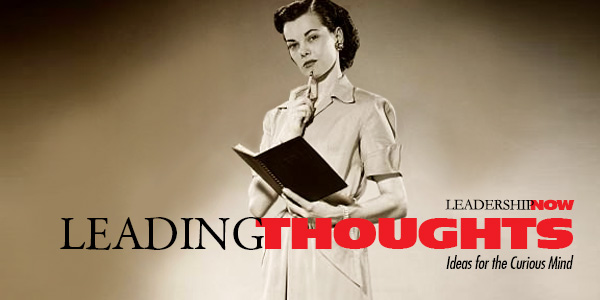 IDEAS shared have the power to expand perspectives, change thinking, and move lives. Here are two ideas for the curious mind to engage with:
I.
Tom Rath on self-absorption:
"Life is not about you. It's about what you do for others. The faster you are able to get over yourself, the more you can do for the people who matter most. Yet external forces keep pulling you toward self-centered pursuits. From books pushing "happiness" to advertisements convincing you that consumption leads to adoration, these messages tempt you to focus inward. That is all a trap (and a load of crap)."
Source: It's Not About You: A Brief Guide
II.
Scientist Marie Curie on the importance of self-improvement:
"You cannot hope to build a better world without improving the individuals. To that end, each of us must work for his own improvement, and at the same time share a general responsibility for all humanity, our particular duty being to aid those to whom we think we can be most useful."
Source: Pierre Curie: With Autobiographical Notes
* * *
Look for these ideas every Thursday on the Leading Blog. Find more ideas on the LeadingThoughts index.
* * *


Like us on
Instagram
and
Facebook
for additional leadership and personal development ideas.

Posted by Michael McKinney at 04:36 PM
Permalink | Comments (0) | This post is about Leading Thoughts