Leading Thoughts for July 9, 2020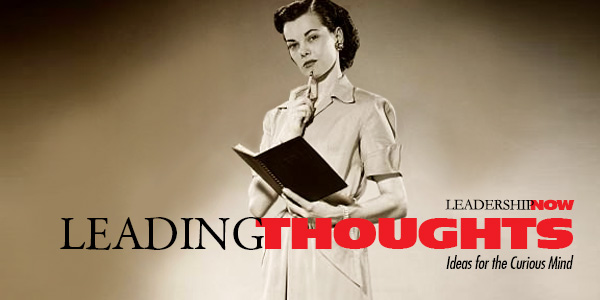 IDEAS shared have the power to expand perspectives, change thinking, and move lives. Here are two ideas for the curious mind to engage with:
I.
Michael Fanuele on the "right-brain, left-brain" myth:
"While different regions of our brain exert motor control over specific parts of our body, thinking is a far messier process. In matters of decision-making, there is no 'right brain' or 'left brain'— there is only a brain, an integrated and complex organ in which feeling informs thinking; in fact, good thinking is impossible without feeling."
Source: Stop Making Sense: The Art of Inspiring Anybody
II.
Robert Gates on presidential decision making:
"Personalities matter hugely in decision making, even at the top. Some presidents are more manipulative than others. FDR, Nixon, Reagan, and, I suspect, Trump, knowingly foster disagreements among their senior advisors—or at least tolerated them—because such infighting actually gives the president more latitude in making decisions. Whereas a unified front among advisors tends to box in the present, divided counsel lets him pick and choose among options."
Source: Exercise of Power: American Failures, Successes, and a New Path Forward in the Post-Cold War World
* * *
Look for these ideas every Thursday on the Leading Blog. Find more ideas on the LeadingThoughts index.
* * *


Like us on
Instagram
and
Facebook
for additional leadership and personal development ideas.
Posted by Michael McKinney at 12:42 PM
Permalink | Comments (0) | This post is about Leading Thoughts