Leading Thoughts for July 30, 2020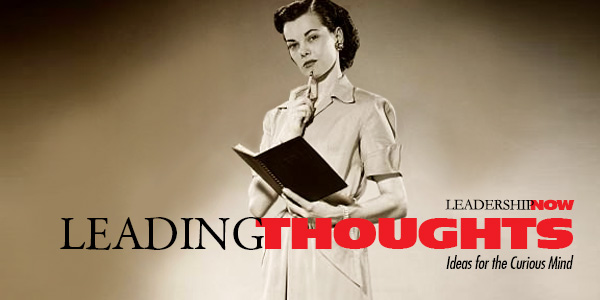 IDEAS shared have the power to expand perspectives, change thinking, and move lives. Here are two ideas for the curious mind to engage with:
I.
Jocko Willink on subordinating your ego, building relationships, and winning the long game:
"Ego is like reactive armor; the harder you push against it, the more it pushes back. You might be afraid that if you subordinate your ego, you will get trampled. But that normally doesn't happen because subordinating your ego is actually the ultimate form of self-confidence. That level of confidence earns respect. So while the initial thought or feeling might be that you backed down, you have actually shown you have the strength and confidence to give the other person credit, and they will recognize and respect that confidence, either consciously or subconsciously."
Source: Leadership Strategy and Tactics
II.
Writer Ralph Marston on the power of confident humility:
"Whatever you're doing, a sense of superiority will make you worse at it. Humility, on the other hand, will make you better. The moment you think you've got it all figured out, your progress stops. Instead, continue to advance and improve by reminding yourself how much more there will always be to discover. Confidence is positive and empowering, but arrogance is deadly. Be confident, but not at the expense of your respect for others."
Source: Blog Post Confident Humility
* * *
Look for these ideas every Thursday on the Leading Blog. Find more ideas on the LeadingThoughts index.
* * *


Like us on
Instagram
and
Facebook
for additional leadership and personal development ideas.

Posted by Michael McKinney at 03:37 PM
Permalink | Comments (0) | This post is about Leading Thoughts