Leading Thoughts for February 13, 2020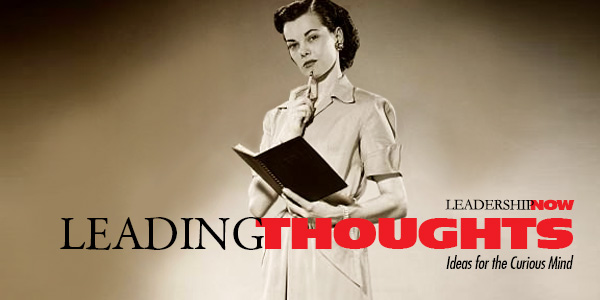 IDEAS shared have the power to expand perspectives, change thinking, and move lives. Here are two ideas for the curious mind to engage with:
I.
Rachel Botsman discussing trust issues that revolve not just around trust and technology, but trust issues around size:
"I think so much of what we need in our lives are smaller systems, where you can really serve people's best interests. I am a huge supporter of local news, I'm a huge supporter of community practices, all these things are very important touchpoints where people can say "that thing is really there for me" versus "this massive system in the world that I have no control of" which I think is really tied to the huge rise in anxiety that we're seeing in the world today."
Source: 6 Things 2020 Holds for Us According to An Expert
II.
Economist and professor John Kenneth Galbraith on how seemingly hopeless situations invite scoundrels who promise by magic to put everything right:
"Men who are desperate for a solution are easy to persuade because they wish desperately to be persuaded."
Source: The Age of Uncertainty
* * *
Look for these ideas every Thursday on the Leading Blog. Find more ideas on the LeadingThoughts index.
* * *


Like us on
Instagram
and
Facebook
for additional leadership and personal development ideas.
Posted by Michael McKinney at 07:10 AM
Permalink | Comments (0) | This post is about Leading Thoughts