First Look: Leadership Books for January 2020
Here's a look at some of the best leadership books to be released in January 2020. Don't miss out on other great new and future releases.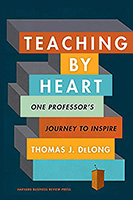 Teaching by Heart: One Professor's Journey to Inspire by Thomas J. DeLong
Teaching by Heart summarizes the author's key insights gained from more than forty years of teaching and managing. It illustrates how teachers can both lift people up and let them down. It proposes that the best teachers are also leaders, and the best leaders are also teachers. In examining how to lead and teach, renowned Harvard Business School professor Thomas J. DeLong takes the reader inside his own head and heart. He notes that, as teachers, we often focus more on our inadequacies and missteps than on our strengths and unique talents. He explains why this is so by dissecting and analyzing his own experiences--using himself as a case study. The book's goal is to help readers learn about the intricacies of teaching and managing, and to impart lessons about how teachers can create a unique teaching atmosphere. To do this, the author analyzes the process of creating a curriculum, preparing for an eighty-minute class, managing the fifteen minutes before class begins, and evaluating the nature of the teaching experience after the session concludes.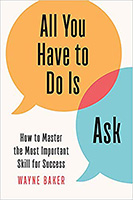 All You Have to Do Is Ask: How to Master the Most Important Skill for Success by Wayne Baker
A set of tools for mastering the one skill standing between us and success: the ability to ask for the things we need to succeed. Studies show that asking for help makes us better and less frustrated at our jobs. It helps us find new opportunities and new talent. It unlocks new ideas and solutions, and enhances team performance. And it helps us get the things we need outside the workplace as well. And yet, we rarely give ourselves permission to ask. Luckily, the research shows that asking—and getting—what we need is much easier than we tend to think.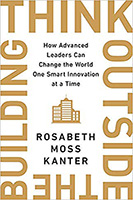 Think Outside the Building: How Advanced Leaders Can Change the World One Smart Innovation at a Time by Rosabeth Moss Kanter
One of the leading business thinkers in the world offers a bold, new theory of advanced leadership for tackling the world's complex, messy, and recalcitrant social and environmental problems. When traditional approaches are inadequate or resisted, advanced leadership skills are essential. In this book, Kanter shows how people everywhere can unleash their creativity and entrepreneurial adroitness to mobilize partners across challenging cultural, social, and political situations and innovate for a brighter future.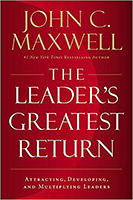 The Leader's Greatest Return: Attracting, Developing, and Multiplying Leaders by John C. Maxwell
What is the greatest return on a leader's time? After leaders have invested in their own leadership growth, what is the best way to accomplish their vision and grow their organizations? Develop leaders! The more leaders an organization has and the better equipped they are to lead, the more successful the organization and all of its leaders. In The Leader's Greatest Return, Maxwell shares the most important lessons he's learned about the leadership development process over the last quarter century.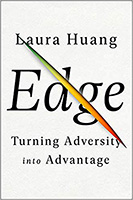 Edge: Turning Adversity into Advantage by Laura Huang
Laura Huang, a preeminent Harvard Business School professor, shows that success is about gaining an edge: that elusive quality that gives you an upper hand and attracts attention and support. Some people seem to naturally have it. Now, Huang teaches the rest of us how to create our own from the challenges and biases we think hold us back, and turning them to work in our favor. In Edge, Huang offers a different approach. She argues that success is rarely just about the quality of our ideas, credentials, and skills, or our effort. Instead, achieving success hinges on how well we shape others' perceptions--of our strengths, certainly, but also our flaws. It's about creating our own edge by confronting the factors that seem like shortcomings and turning them into assets that make others take notice.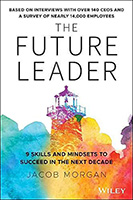 The Future Leader: 9 Skills and Mindsets to Succeed in the Next Decade by Jacob Morgan
Are you a future-ready leader? Based on exclusive interviews with over 140 of the world's top CEOs and a survey of nearly 14,000 people. Do you have the right mindsets and skills to be able to lead effectively in the next ten years and beyond? Most individuals and organizations don't even know what leadership will look like in the future. Until now. The majority of the world's top business leaders that Jacob interviewed believe that while some core aspects of leadership will remain the same, such as creating a vision and executing on strategy, leaders of the future will need a new arsenal of skills and mindsets to succeed.

For bulk orders call 1-626-441-2024

Build your leadership library with these specials on over 39 titles. All titles are at least 40% off the list price and are available only in limited quantities.
* * *
"The more that you read, the more things you will know. The more you learn, the more places you'll go."
— Theodore Geisel (aka Dr. Seuss)
* * *


Like us on
Instagram
and
Facebook
for additional leadership and personal development ideas.

Posted by Michael McKinney at 12:00 AM
Permalink | Comments (0) | This post is about Books