First Look: Leadership Books for July 2019
Here's a look at some of the best leadership books to be released in July 2019. Don't miss out on other great new and future releases.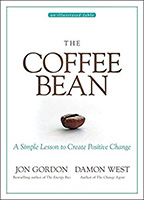 The Coffee Bean: A Simple Lesson to Create Positive Change by Jon Gordon and Damon West
The Coffee Bean: an illustrated fable that teaches readers how to transform their environment, overcome challenges, and create positive change. Life is often difficult. It can be harsh, stressful, and feel like a pot of boiling hot water. The environments we find ourselves in can change, weaken, or harden us, and test who we truly are. We can be like the carrot that weakens in the pot or like the egg that hardens. Or, we can be like the coffee bean and discover the power inside us to transform our environment.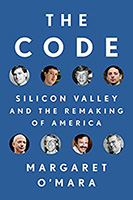 The Code: Silicon Valley and the Remaking of America by Margaret O'Mara
The true, behind-the-scenes history of the people who built Silicon Valley and shaped Big Tech in America. Now, after almost five years of pioneering research, O'Mara has produced the definitive history of Silicon Valley for our time, the story of mavericks and visionaries, but also of powerful institutions creating the framework for innovation, from the Pentagon to Stanford University. Deploying a wonderfully rich and diverse cast of protagonists, across four generations of explosive growth in the Valley, from the Forties to the present, O'Mara has wrestled into magnificent narrative form one of the most fateful developments in modern American history.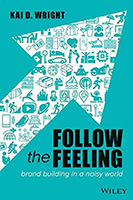 Follow the Feeling: Brand Building in a Noisy World by Kai D. Wright
In Follow the Feeling, strategy advisor Kai D. Wright answers a critical question plaguing entrepreneurs, brand strategists, marketers, and leaders: how do you grow your brand in a noisy world? Analyzing 1,500 fast-growing companies from Alibaba to Zara, the Columbia University lecturer and Ogilvy global consulting partner unpacks five branding secrets. Follow the Feeling will show you how to best build and position your brand so you can stand out from competitors, build a tribe, and engineer a positive feeling across five important branding territories—lexicon, audio cues, visual stimuli, experience, and culture.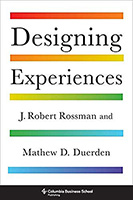 Designing Experiences by J. Robert Rossman and Mathew D. Duerden
In an increasingly experience-driven economy, companies that deliver great experiences thrive, and those that do not die. The book presents interdisciplinary research underlying key concepts such as memory, intentionality, and dramatic structure in a down-to-earth style, drawing attention to both the macro and micro levels. It provides readers with the tools they need to design innovative and indelible experiences and to move their organizations into the experience economy.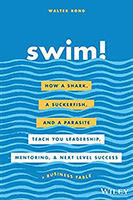 Swim! How a Shark, a Suckerfish, and a Parasite Teach You Leadership, Mentoring, and Next Level Success by Walter Bond
A fascinating story about the power of networking, connection, and mentorship. Written as an engaging parable, Swim! How a Shark, a Suckerfish, and a Parasite Teach You Leadership, Mentoring, and Next Level Success brings to life real-world challenges (and their solutions) and presents them in simple, yet powerful terms. The book explores the vital importance of networking, explores the steps that lead to successful networking, and explains why we need it.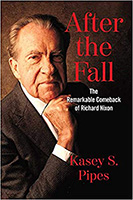 After the Fall: The Remarkable Comeback of Richard Nixon by Kasey S. Pipes
On August 9, 1974, Richard Nixon became the first and only U.S. president to resign from office—to avoid almost certain impeachment. Utterly disgraced, he was forced to flee the White House with a small cadre of advisors and family. Richard Nixon was a completely defeated man. Yet only a decade later, Nixon was a trusted advisor to presidents, dispensing wisdom on campaign strategy and foreign policy, shaping the course of U.S.-Soviet summit meetings, and representing the U.S. at state funerals—the very model of an elder statesman. How did he do it? Kasey S. Pipes, advisor to President George W. Bush, tells the fascinating story of Nixon's comeback.

For bulk orders call 1-626-441-2024

Build your leadership library with these specials on over 39 titles. All titles are at least 40% off the list price and are available only in limited quantities.
* * *
"You're the same today as you'll be in five years except for the people you meet and the books you read."
— Charlie "Tremendous" Jones
* * *


Like us on
Instagram
and
Facebook
for additional leadership and personal development ideas.

Posted by Michael McKinney at 12:38 AM
Permalink | Comments (0) | This post is about Books