First Look: Leadership Books for March 2019
Here's a look at some of the best leadership books to be released in March 2019. Don't miss out on other great
new and future releases
.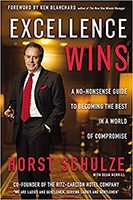 Excellence Wins
: A No-Nonsense Guide to Becoming the Best in a World of Compromise
Horst Schulze
As the co-founder and former president of Ritz-Carlton Hotel Co., Schulze led the company to unprecedented multi-billion dollar growth, setting the business vision and people-focused standards that made the Ritz-Carlton brand globally elite. Schulze's principles are both versatile and utterly practical to leaders of every age, career stage, and industry. You don't need a powerful title or a line of direct reports—you have everything you need to use them right now.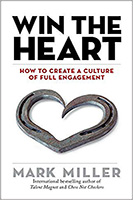 Win the Heart
: How to Create a Culture of Full Engagement
Mark Miller
Employee engagement is shockingly low--but it's not an employee problem; it's a leadership problem. Bestselling author Mark Miller says it's up to leaders to create a workplace where their employees truly want to be—and he reveals four keys to doing it.

The 100X Leader
: How to Become Someone Worth Following
Jeremie Kubicek and Steve Cockram
The best leader you've ever had in your life was a liberator—someone willing to fight for your highest good, even at a personal cost. Inside, global leadership experts Jeremie Kubicek and Steve Cockram explain what made that leader so unique, how to become that person yourself, and how to share the same gift with others. The 100x Leader will help you become—and build—leaders worth following.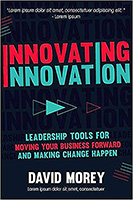 Innovating Innovation
: Leadership Tools For Moving Your Business Forward and Making Change Happen
David Morey
Innovation is broken. Business leaders struggle to find ways to crack through their own corporate politics or bureaucratic silos, to move from defense to offense, to nurture real breakthrough, to drive visionary creativity in ways that add new value to everything they do. Morey will guide you across 11 concrete and pragmatic steps that unlock and drive day-to-day innovation in your business and help you gain a long-term competitive advantage in your marketplace.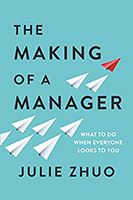 The Making of a Manager
: What to Do When Everyone Looks to You
Julie Zhuo
Having managed dozens of teams spanning tens to hundreds of people, Julie Zhuo knows the most important lesson of all: great managers are made, not born. If you care enough to be reading this, then you care enough to be a great manager. Whether you're new to the job, a veteran leader, or looking to be promoted, this is the handbook you need to be the kind of manager you wish you had.

For bulk orders call 1-626-441-2024

Build your leadership library with these specials on over
39 titles
. All titles are at least 40% off the list price and are available only in limited quantities.
* * *
"Books, because of the power they possess to exert
intellectual influence
, more so than any other form of serious communication, change the way readers — and even leaders — see the world and set the stage for them to change it."
— Peter J. Dougherty, editor-at-large at Princeton University Press
* * *


Like us on
Instagram
and
Facebook
for additional leadership and personal development ideas.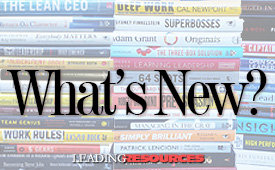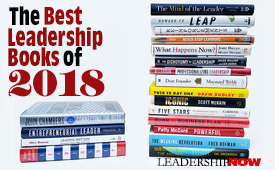 Posted by Michael McKinney at 12:28 AM
Permalink | Comments (0) | This post is about Books