Lifestorming: Creating the Life You Want
T
WO OF THE TOP top coaches of our time, Alan Weiss and Marshall Goldsmith, have come together to write a book about how to grow into possibility—your unique possibility.
Lifestorming: Creating Meaning and Achievement in Your Career and Life
presents life as a journey without a "there." An evolutionary journey through life. The goal for each of us is to take on life and enjoy it immensely by developing the required character and engaging in it enormously.
As we go through life, "people skills are usually the key differentiators of success." It is imperative that we work on ourselves. We begin by understanding where we are and then where we want to be. "The fundamental work of changing our behavior for the better is ultimately our own responsibility."
Going it alone is not easy and not the most effective way to implement major changes. We need a coach—or someone in our life that can act as a coach—because we need accountability and frankly, all too often, we don't know what it is we really need to change.
Replace Poor Behaviors
When thinking about change, our strategy needs to be not to change poor behavior but to replace it. We cling to poor behaviors because we get something from it. Even in the midst of painful consequences, we can find some comfort in reproducing old ways of thinking. So, we need to find a positive, constructive behavior to replace the negative behavior that is currently generating the reward we seek without all of the collateral damage. "We often engage in behavior for no other reason than that we've never examined alternatives."
Challenge Your Beliefs
If we can get to the beliefs behind our actions we can better regulate our behaviors. It's important to remember too, that "we aren't in a snapshot; we're part of a film. We deal with what is today, knowing that it shouldn't necessarily be what is tomorrow."
Beliefs form attitudes which in turn create behaviors. "Attitudes are the connectors—the synapses—between beliefs and behavior, a self-comforting way of thinking or feeling about someone or something, typically reflected in a person's behavior." Everything we do comes from how we look at life—our personal reality.
Remaining Faithful to Your Growth Plan
We need to create a support system and we are responsible for creating our own support system. As a journey, we need to understand that behavior is more important than victories. "If you engage in consistently correct behavior, you'll be successful." Seek excellence, not perfection. "Once you're content with excellence, you'll improve daily and will act daily with alacrity and intent." And learn when to fold and when to hold. "There is a time when you cannot change things, they will not get better on their own, and you need to take a sharp right turn to escape your predicament." They caution: "If we don't accept the things we can't change, we'll forever be stressed and unhealthy."
A growth journey is not always easy and there will be obstacles. "Achieving success does not immediately or automatically make life easier. Instead, it usually creates new challenges—often ones we didn't anticipate."
"We know that whatever fate delivers, we have some agency—even if it's only in how we react." We need to stay in control of ourselves and only take prudent risks. For example, don't gamble with finances, time, health, or relationships.
As we grow, a spirit of generosity will help us to keep from backsliding. A scarcity mindset weakens and limits us. We must expand our view. "We have to think differently and think bigger. Instead of extrapolating from where we are today and looking at arithmetic growth, we must paint a picture of the future and decide how to achieve it through geometric growth. Our journey is a moving target."
Lifestorming
addresses the pitfalls of growth and the traps we fall into—like the need to be right. You will find a complete and effective plan to guide you on your own growth journey. The authors also share their own personal stories for encouragement.
Lifestorming
pack years of experience into one book.
* * *


Like us on
Instagram
and
Facebook
for additional leadership and personal development ideas.
* * *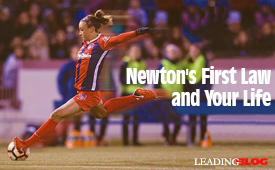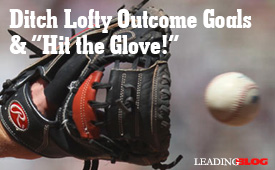 Posted by Michael McKinney at 10:25 AM
Permalink | Comments (0) | This post is about Personal Development