Shoe Dog: How to Succeed in Business with a Little Luck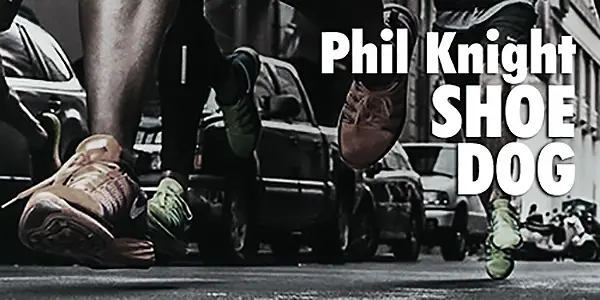 P
HIL KNIGHT'S memoir about creating Nike,
Shoe Dog
, covers the time from his "Crazy Idea" to going public in 1980. It is a down-to-earth account of the sacrifices and struggles, failures and successes of what it takes to succeed in business.
Any would-be entrepreneur would do well to read it before venturing out on their own.
Knight says that
the act alone is the destination
. "Let everyone else call your idea crazy . . . just keep going. Don't stop. Don't even think about stopping until you get there, and don't give much thought to where 'there' is. Whatever comes, just don't stop." And that's different from "giving up" as he explains: "Sometimes you have to give up. Sometimes knowing when to give up, when to try something else, is genius. Giving up doesn't mean stopping. Don't ever stop."
He admits to the stress of it all. "The years of stress were taking their toll.
When you see only problems, you're not seeing clearly.
At just the moment when I needed to be my sharpest, I was approaching burnout." In the end he gives credit to hard work and luck. It's not uncommon to see the IQ of successful entrepreneurs rise at least 50 points as they become experts on nearly every topic. But quite candidly, Knight writes:
Luck plays a big role. Yes, I'd like to publicly acknowledge the power of luck. Athletes get lucky, poets get lucky, businesses get lucky. Hard work is critical, a good team is essential, brains and determination are invaluable, but luck may decide the outcome. Some people might not call it luck. They might call it Tao, or Logos, or Jñāna, or Dharma. Or spirit. Or God.

Put it this way. The harder you work, the better your Tao. And since no one has ever adequately defined Tao, I now to go regularly to mass. I would tell them: Have faith in yourself, but also have faith in faith. Not faith as others define it. Faith as you define it. Faith as faith defines itself in your heart.
Shoe Dog
is an amazing story of how he made that luck happen.

* * *


Like us on
Instagram
and
Facebook
for additional leadership and personal development ideas.
* * *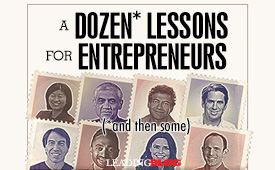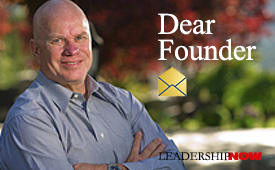 Posted by Michael McKinney at 08:03 AM
Permalink | Comments (0) | This post is about Entrepreneurship , General Business