5 Secrets to Learning Better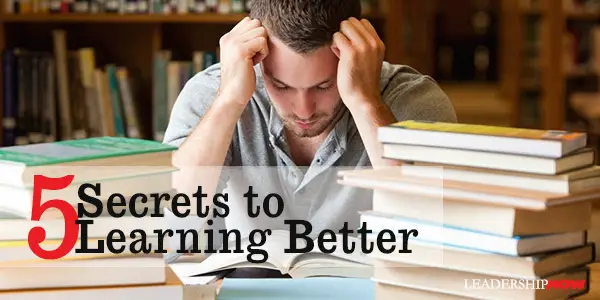 With exam season upon us in the northern hemisphere, experimental psychologist Tom Stafford has
offered some lessons for learning better
. He and his colleague Mike Dewar, studied how people learn to play an online game. "Computer games provide a great way to study learning: they are something people spend many hours practicing, and they automatically record every action people take as they practice. Players even finish the game with a score that tells them how good they are."
Here is what they found:
Space Your Practice. Cramming isn't the answer. You should space out your studying. People who spaced out their practicing scored higher. "In fact, the longer the gaps the higher the scores."


Make Sure You Fail Occasionally. People that were the most inconsistent in the beginning had better scores later on. People who did better didn't worry about making mistakes. They explored and made mistakes.


Practice the Thing You'll be Tested On. If your exam is an essay, then you need to practice writing. If it is fact retrieval then you need to practice retrieving information. Practice exams make good sense.


Structure Information, Don't Try to Remember It. There is almost no correlation between trying to remember something and actually remembering it. Our brains remember by making connections to existing memory. "You need to reorganize the information in some way – whether by making notes of your notes, thinking about how what you're reading relates to other material, or practicing writing answers."


Rest and Sleep. Studying all night doesn't help you. "New research shows that a brief rest after learning something can help you remember it a week later. Other experiments have shown that a full night's sleep helps you learn new skills or retain information. Even napping can help consolidate your memories, and maybe even make you more creative." Get your sleep. It's more important than another hour of study.
* * *

Like us on
Facebook
for additional leadership and personal development ideas.
Posted by Michael McKinney at 12:06 AM
Permalink | Comments (0) | This post is about Learning