Is What You Know Holding You Back?
Investor and entrepreneur Paul Kedrosky wrote in
What Should We Be Worried About?
by John Brockman: "Writer William Gibson once famously said that 'The future is already here—it's just not very evenly distributed.'
I worry more that the past is here—it's just so evenly distributed that we can't get to the future.
"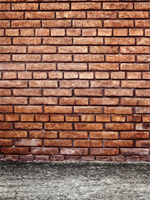 What we know has a bearing on what we learn.
What we know can not only limit if we learn but it limits what we learn.
What we know acts as a filter to what we learn. We naturally filter out things that don't fit with things we already know. We are quite adept at putting a spin on what we learn so that it is consistent with what we already know.
In other words, we may be taking in more information, we may be studying more but we are not learning or doing anything new. We are merely reinforcing what we already believe to be true and ignoring or explaining away that which doesn't fit with what we know.
In what way is old thinking holding you back?
* * *

Like us on
Facebook
for additional leadership and personal development ideas.
Posted by Michael McKinney at 03:47 PM
Permalink | Comments (0) | This post is about Learning