Booknotes: 16 quotes from Die Empty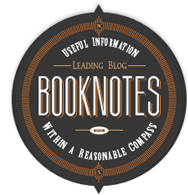 "Don't go to your grave with your best work inside of you." In another remarkable book,
Die Empty
, Todd Henry encourages you to "embrace the importance of now and refuse to allow the lull of comfort fear, familiarity, and ego to prevent you from taking action on your ambitions." Eventually all of our tomorrows will be gone, is how we choose to spend our time today is significant. Here are some ideas from
Die Empty
to reflect on:
An ounce of preventative discipline today is worth a pound of corrective action later.
Emptying yourself of your best work isn't just about checking off tasks on your to-do list; it's about making steady, critical progress each day on the projects that matter, in all areas of life.
The love of comfort is often the enemy of greatness.
No one charts a course for mediocrity, yet it is still a destination of choice.
To countermand ego, you must adopt a posture of adaptability. This means being in a state of continual learning and openness to correction.
People sell their souls by running away from the battles they know they should be fighting.
If assumptions weren't challenged, innovation would cease.
How would you act differently tomorrow if you knew that your actions and attitude on that one day were going to be a permanent testament to your life?
You must define how you want to grow, then establish a plan to get there.
You cannot pursue comfort and greatness at the same time.
You want to choose attributes to emulate that they will help you become more of who you are, not more of who they are. It does you no good to simply pull off the mask you're wearing and put on a slightly more desirable one. Quote
The key counterpoint to ego is adaptability.
Control is all about my needs, my ego, and my desire to feel like the center of my environment. I wish to impose my will on everyone else around me, and expect them to fall in line with how I believe things should be.
Discovering your voice is rarely a linear path, but instead is the culmination of a lifelong process of observation, course correction, and risk-taking that eventually leads to the recognition of a valuable contribution.
Over the next several decades, people who are especially adept at problem finding will define the world of work.
Creating a culture of transparent trust requires that you be able to speak difficult truth to one another.
* * *
Of Related Interest:

Hacking the Creative Process
* * *

Like us on
Facebook
for additional leadership and personal development ideas.
* * *

Posted by Michael McKinney at 04:15 PM
Permalink | Comments (0) | Creativity & Innovation