If it were just about leading, would you still want to be a leader?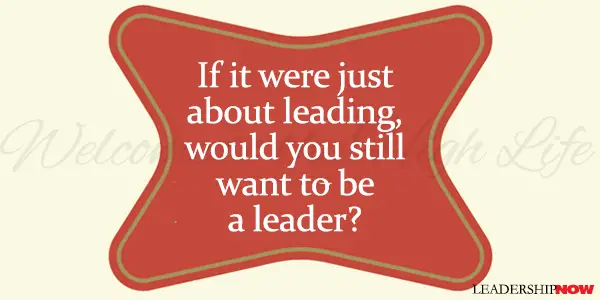 IMAGINE for a moment that you as a leader didn't have all the perks that often accompany positions of leadership—no lease car, no reserved parking space, no special dining rooms, offices, furnishings or refreshments and certainly not the compensation that creates jealousies. Would you still want to be a leader?
What if no one had to think that your way was always the best way? What if you had to ask as much as you told? What if being "in-charge" meant that it was your job to put others first? What if those you led got all the credit? Would you still want to lead?
What if all you got were the intrinsic rewards of leadership—the satisfaction of seeing others grow to their potential, perform to their best ability and knowing that you enabled that to happen, knowing that you were the catalyst, the spark, the steady, guiding hand throughout the process? Would that be enough to motivate you to lead? To deal with the downside of leadership?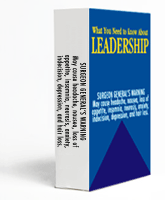 Leadership is hard work. It carries with it personal demands and expectations and complexities and ambiguities that most people never imagine when they decide to embark on the leadership journey. Perhaps it should come with a Surgeon General's Warning: May cause headache, nausea, loss of appetite, insomnia, neurosis, anxiety, indecision, depression, and hair loss.
Because of its demands, without a doubt, good leaders should be rewarded. But we need to ask frequently, "What are we in it for?" If we are in it for ourselves or just to make our dreams come true, our gains will go when we go. In our own mind, it can't be about what we get but what we give. If we're in it for the rewards, it will skew our thinking and diminish our role as a leader. It will create a culture where everything rests on the leader. And that's not leadership, that's self-promotion.
* * *


Like us on
Instagram
and
Facebook
for additional leadership and personal development ideas.

Posted by Michael McKinney at 10:15 AM
Permalink | Comments (0) | This post is about Leadership