The Strategy Book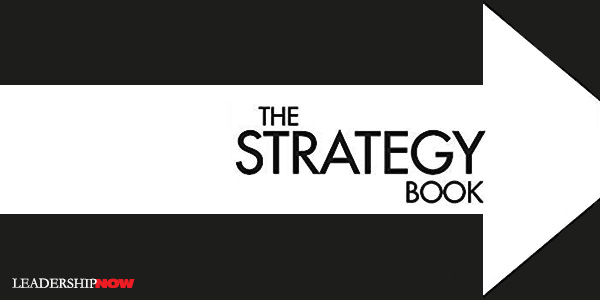 "Strategy is about shaping the future," writes Max McKeown. There are five basic questions that strategy tries to answer: Where are we? Where do we want to go? What changes have to be made? How should changes be made? How shall we measure progress?
There are a number of ways to get the answers to these questions. Max McKeown has created a strategy reference work – The Strategy Book – to guide you to the answers.
Each chapter defines the objective, the context and the challenge—and then what success looks like and the pitfalls you might encounter. Well thought out and helpful.
Part of thinking like a strategist is learning to recognize unplanned opportunities and reacting. In fact, says McKeown, unplanned opportunities may be your best chance of creating a great strategy. The problem is following a plan so closely without responding to events that you will "lead the company efficiently in the wrong direction."
In a sense, strategy creates risk. "Strategy involves completion of goals, and the risk is the difference between those goals and the ability of the organization to achieve them." Because "uncertainty can only be reduced by committed decisions and actions," you can choose to create a "certainty of purpose and direction."
The Strategy Toolkit at the end of the book is not just another nice add-on. It is worth as much as the rest of the book. It contains concise explanations (without all the jargon) of some of the most popular strategy tools and how to use them. In his own words: "First, there are the most popular tools—those that are used most often in the workplace. Second, there are some of the most influential tools from the field of strategy and management. Third, there are tools that I have found valuable in my work with some of the most successful organisations in the world."
The tools include: SWOT analysis, Porter's 5 forces of competition, McKinsey's 7-S framework, BCG's product portfolio matrix, Kim and Mauborgne's blue ocean, Kaplan and Norton's balanced scorecard, Mintzberg's deliberate and emergent, Prahalad's bottom of the pyramid and twenty-one more.
* * *


Like us on
Instagram
and
Facebook
for additional leadership and personal development ideas.
* * *


Posted by Michael McKinney at 10:20 PM
Permalink | Comments (0) | This post is about General Business , Management