Civility is the Precondition to Democratic Dialogue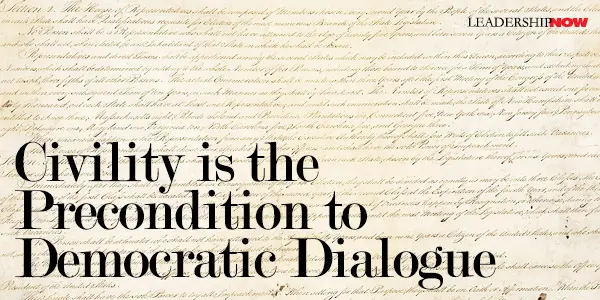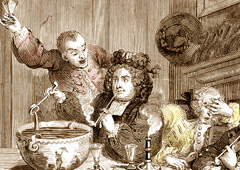 I
N HIS OUTSTANDING book on
Civility
, Yale law professor Stephen Carter makes the case that civility is the precondition to democratic dialogue. It is, in fact, the precondition of any meaningful and productive relationship.
When you see the lack of civility, characterized by harsh words, yelling, finger-pointing and name-calling, it most often serves to describe the mind of the antagonist than the object of their wrath. We call the world the way we see it—that is, the way we see ourselves. As Anaïs Nin is said to have written, "We don't see things as they are, we see things as we are." Unfortunately the antagonist will go on to tell story after story of how they have been victimized and will never find peace until they take responsibility for their own mind. Only then will their story change and only then can there be real dialogue. Carter writes:
Democracy demands dialogue, and dialogue flows from disagreement. But we can, and maybe must, be relentlessly partisan without being actively uncivil. Indeed, the more passionate our certainty that we are right, the more urgent our need to practice the art of civility—otherwise, we make dialogue impossible, and the possibility of dialogue is the reason democracy values disagreement in the first place.

If civil rights marchers, threatened with fire hoses, police dogs, terrorist bombs, and assassins' bullets, could be civil in their dissent against a system willing and ready to destroy them, it is laughable to suggest that the rest of us, facing far lesser tribulations, lack that capacity. For those who believe in dialogue, then, hypocrisy lies in the pretense that we can discuss our differences seriously without the aid of civility.
* * *


Like us on
Instagram
and
Facebook
for additional leadership and personal development ideas.
* * *


Posted by Michael McKinney at 01:58 PM
Permalink | Comments (0) | This post is about Communication