Bill Roedy: From West Point to MTV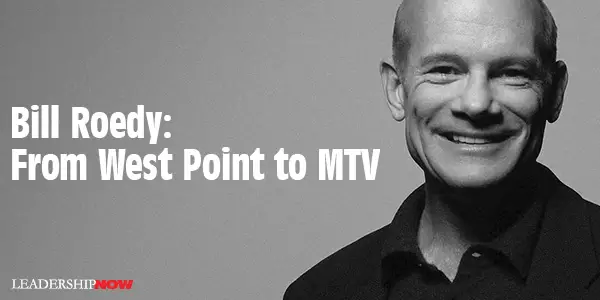 BILL ROEDY, former Chairman and CEO of MTV Networks International, began working for HBO in 1979 when it was broadcasting only nine hours a day. There he learned that distribution was everything. It was to be his mantra at MTV—aggressive, creative, relentless distribution.
Roedy shares his experiences and lessons in What Makes Business Rock. From virtually nothing, he built MTV International into the largest media network in the world. For anyone involved doing business internationally, it is essential reading.
As manager of HBO's national accounts, he learned that "In life as well as in business, the ability to sell is the foundation upon which success is built." Some people don't understand that he says, but even in Vietnam, although he had the formal authority to force troops to obey my orders, I found that if people didn't believe in the mission, I never got a total effort from them." Leaders are always selling.
Although reluctant to leave HBO and move to London, in 1989 he became managing director of MTV Europe. What he inherited wasn't working. He had to quickly create a better product, get more distribution and generate revenue. Getting the right people in place was crucial to creating an entrepreneurial organization. "Never take 'No' for an answer." "Take chances." "Break all the rules."
Their objective was to be the most visually engaging channel in the history of European television. To make sure viewers always knew they were watching MTV, they put their logo in the corner of the screen and left it there. No one had done that before. (Now everyone does.)
Here is a lesson every leader could bear to keep in mind: as a leader, your opinion matters—maybe more than you know. But it can actually be having a negative impact. The MTV playlist is extremely important to its viewers and giving them what they want to hear is essential to MTV's survival. Roedy says that in the beginning, he attended those meetings if only to be the voice of reason and a subtle reminder that they were running a business. "But after attending half a dozen of these meetings I realized I was making a huge mistake. I was much older than our demographic and my musical tastes were very different. I was skewing the choices older." So he stopped attending those meetings. "As much as I enjoyed being part of that process, I had to remind myself that I was a manager, and I had to delegate decision-making authority to those people I trusted." How many leaders, for all kinds of well-intentioned reasons feel they have to leave their fingerprint on everything, while they are in-fact stifling their people and skewing the results?
Roedy's success at MTV can be attributed to the fact that he was always reinventing. "The longer you stay with the same strategy, the more vulnerable you become to your competitors."
His most important contribution was the idea, "Think global, act local." MTV was already local to Europe, but it had to be broken down to the national level, country by country. "Learn the local culture and reflect it in every decision we make," was their business strategy. He created a structure similar to what he learned in the military: small operating units in the field fighting the competition. "My belief was that the local people would best reflect the needs, tastes, and desires of the local audience, and because their jobs would depend on the bottom line, they were much less likely to make risky or destructive financial decisions. In Vietnam, I had seen over and over the benefits of dealing directly with the loyal population on their own terms, rather than trying to impose our beliefs on them." Because of the complexities of operating an international business, you need be there on the ground to really feel it.
On MTV Arabia for example, they broadcast the call to prayer on the channel five times every day. For Ramadan, they produced an animated film explaining the meaning of that important religious holiday to young people in a creative way and refrained for a month from showing any music videos.
Throughout the book there are stories of music celebrities—singing karaoke with Bono and Bob Geldof dressed as a nurse in Tokyo at 4 a.m.—and others like Sumner Redstone, Robert Maxwell, Jeff Bewkes, Nelson Mandela, Jiang Zemin, Fidel Castro, Tony Blair, and the Dalai Lama. They add color to the book and make it all the more interesting. But read it for the insights into global business.
* * *


Follow us on
Instagram
and
Twitter
for additional leadership and personal development ideas.
* * *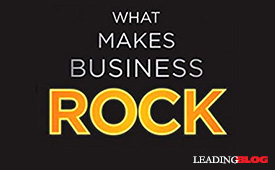 Posted by Michael McKinney at 01:28 PM
Permalink | Comments (0) | TrackBacks (1) | This post is about Creativity & Innovation , General Business , Leaders , Management , Marketing , Teamwork