It's a Jungle in There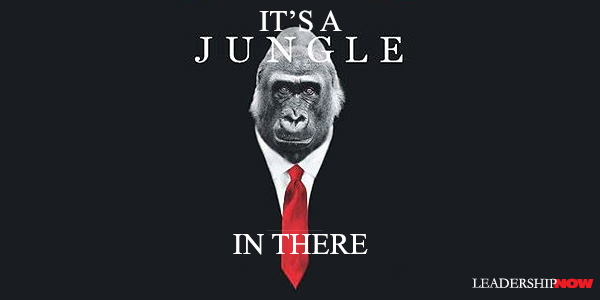 ANYONE that has ever been to the Rainforest Café, knows it's a treat. Created by Steven Schussler, the Rainforest Café holds the record as one of the top-grossing restaurant chains in the world and was the first restaurant concept to be featured at every Disney theme park worldwide. Schussler shares in It's a Jungle in There, what it takes to make it happen and the lessons he learned that can be applied to your dream.
Schussler embodies the five Ps of successful entrepreneurship—Personality, Product, Persistence, People, and Philanthropy—that he teaches in the book. He writes, "As a leadership quality, one's own passion is what galvanizes others into action." Passion and persistence has played a big part in everything Schussler has done. It's "not going through the motions but going through with the emotions."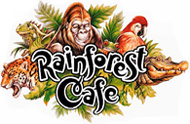 Schussler says that he's always wanted to create a rainforest themed restaurant but the problem was getting investors interested in the idea. To get their attention he turned his home into a tropical rainforest. "Over a period of a few years, my standard split-level home was transformed into a jungle dwelling complete with rock outcroppings, waterfalls, rivers, layers of fog, mist that rose from the ground, a thatched hut covered with vines on the roof, tiki torches, a twelve-foot neon 'paradise' sign, and a full-size replica of an elephant near the front door."
"In the bedroom, my bed was constructed to look like it was suspended in a tree….Birds and animals moved freely through the area during showings of the house….Every room, every closet, every hallway of my house was a 'scene': an attempt to present my idea of what a rainforest restaurant would look like in actual operation….No venture capitalists were going to invest their money in my far-out concept without actually seeing it, so I transformed my house into my vision of what a rainforest restaurant would look like in order to make them believe in my dream."
Naturally, this would catch the attention of your neighbors (and law enforcement) too. There were problems of all sorts as you can imagine. And Schussler writes, "Being passionate doesn't totally shield you from moments of doubt." But his passion finally won out.
How far are you willing to go to see your dream realized?
In short, high-content chapters, he explains his guiding philosophy and backs them with concrete experiences. He has two quotes framed on the wall over his desk: "When you're out of quality, you're out of business" and "The noblest search is the search for excellence."
He talks about looking for "enhancement gaps." Those gaps between "what you are seeing and what you could create to make what you are seeing better by providing some product or service."
He asks, "Are you willing to help other people succeed even when it's not a requirement of your job to be of assistance?"
Self-control: "What you don't want to do is say things and/or act in a manner that will create negative impressions and the unwanted consequences that are certain to follow." You must know your audience.
Burning Bridges/Writing People Off: Don't do it. "What I learned that day reconfirmed my belief that ego can be a killer, especially an unchecked ego. Most entrepreneurs need to have a healthy ego, but you also have to be realistic. That's a very delicate balance—the kind of balance you need to cross a bridge you tumbled off the first time around."
Anyone would benefit by reading and integrating the lessons offered here.
* * *


Like us on
Instagram
and
Facebook
for additional leadership and personal development ideas.
* * *

Posted by Michael McKinney at 03:13 PM
Permalink | Comments (0) | This post is about Creativity & Innovation , General Business , Marketing , Motivation , Vision