Timeless Advice from a Father to a Daughter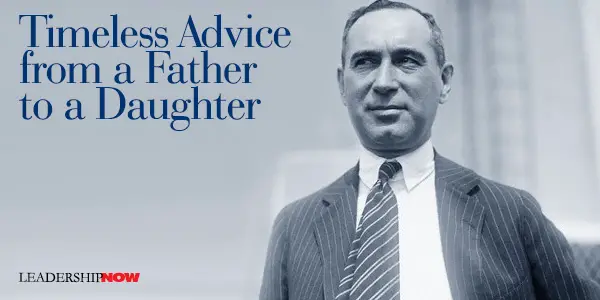 The Man Who Sold America
by Jeffrey Cruikshank and Arthur Schiltz was for me, hard to put down. It is the retelling of the inspiring and remarkable life of Albert Lasker (1880-1952). Lasker has been called the "
father of modern advertising
." He had an eye for talent and worked with them to transform the advertising agency from mere brokers to a creative force to build businesses. He developed "reason why" advertising—salesmanship in print.
He made Palmolive and Pepsodent household names and invented the "Sun-Maid" and "Sunkist" brands. He made millions for Quaker Oats, Goodyear, Frigidaire, Lucky Strike and Kimberly-Clark and in the process made millions for himself. He advanced millions to friends during the Depression (most of the loans were never repaid) and when prudent, loaned money to clients to finance their advertising campaigns.
Lasker was a major investor in the Chicago Cubs. He persuaded William Wrigley to join him in investing in the team. To help the chewing-gum magnate sell more product he pushed to change the name of Cubs Park to Wrigley Field.

Masterminding the "idea side" of political campaigning, he brought together politics and advertising to help Warren G. Harding win the presidency in 1920. The Hardings and Laskers became good friends dining together at the White House three or four times a week.
Aided by his personal relationship with many leading businesspeople he "applied the insights he gained in one context to give advice in others." The legendary David Sarnoff of RCA said of him, "Give him an equal knowledge of the facts and I'd rather have his judgment than anybody else I know."
On October 29, 1935, his daughter Mary came to work for him at Lord & Thomas.
He left a note on her desk on her first day of work:
My darling Mary,

Welcome to Lord & Thomas. I hope we have a long business association together—if we do, we will both get much joy from it.

Both as father and employer I give you this advice—try to learn from everyone (high and low), try to be of service to everyone (high and low). He finally leads who first learns to serve. And remember—we spend our lives learning. Above all, be yourself—your best self. Always think of the other fellow's viewpoint and try to get him to think of yours. Learn to walk before you run. Believe in yourself—and believing, strive to learn every day and grow creatively every minute so that you will justify your belief.

All my love,
Father
Just One More:
In 1938, Lord & Thomas hired the obscure comedian Bob Hope to pitch Pepsodent on the radio.
Although Lasker enjoyed making and consorting with the stars—and in one case, marrying them—he remained largely unimpressed with them. One day, the head of Lord & Thomas' broadcast department reported to Lasker that Hope was grumbling about his contract with the agency. "Mr. Lasker," the subordinate said, "Bob is very unhappy. He says he just can't put the show together for $4000 a week. He must have $6,000." "Just between us," Lasker replied dryly, "I'd rather have Mr. Hope unhappy at $4000 than unhappy at $6,000."
* * *


Like us on
Instagram
and
Facebook
for additional leadership and personal development ideas.
* * *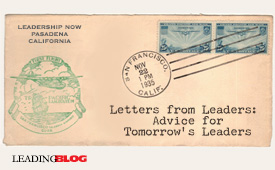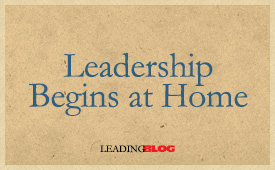 Posted by Michael McKinney at 09:16 AM
Permalink | Comments (0) | This post is about Human Resources , Learning , Personal Development