Leading Views: Teaching Fire a Lesson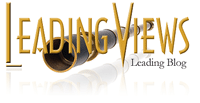 In
Linchpin
, Seth Godin explains the futility in trying to get others to conform to what we think they should be doing. It's a form of control which stems from a lack of respect for others. People are going to do what they are going to do and for what seems to them to be very good reasons. Worrying about what other people are doing only clouds our judgment and upsets us emotionally and has little if any effect on them. Accepting people for what they are frees us to be the best we can be. Here's Godin on teaching people a lesson:
Fire is hot. That's what it does. If you get burned by fire, you can be annoyed at yourself, but being angry at the fire doesn't do you much good. And trying to teach the fire a lesson so it won't be hot next time is certainly not time well spent.
Our inclination is to give fire a pass, because it's not human. But human beings are similar, in that they're not going to change anytime soon either.
Many (most?) people in organizations handle their interactions as though they are in charge of teaching people a lesson. We make policies and are vindictive and focus on the past because we worry that if we don't, someone will get away with it.
So when a driver cuts us off, we scream and yell. We say we're doing it so he'll learn and not in danger the next guy, but of course, he can't hear you. There's a media mogul who stole from me in 1987 and I haven't spoken to him since. He doesn't know I exist, I bet. So much for teaching him a lesson.
The ability to see the world as it is begins with an understanding that perhaps it's not your job to change what can't be changed. Particularly if the act of working on that change harms you and your goals in the process.
Posted by Michael McKinney at 06:28 AM
Permalink | Comments (0) | This post is about Leading Views