Leading Views: Toxic Emotions in the Workplace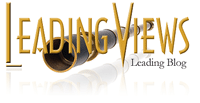 Peter Frost explains in
Toxic Emotions at Work
that toxicity is a normal by-product of organizational life. According to Frost, when ignored, toxic emotions betray employees' hopes, bruise their egos, reduce their enthusiasm for work, and diminish their sense of connectedness to their company's community and goals. Compassionate responses to pain, on the other hand, encourage those who are suffering to effect constructive changes in their work lives. Despite their powerful role in employee performance, toxic emotions are rarely addressed by organizations:
It is true that good leadership by its very nature engenders pain. It pushes people out of their comfort zones—which is necessary to get things done in a world of competition and change. Even so, some managers are malicious or lack good decision-making or people-managing skills, and therefore unduly contribute to the frustration, anger and low morale of their employees.
Not just managers but organizations themselves create conditions for toxicity through policies and practices that fail to include the human factor in their execution. Their modes of production, especially the ever-changing technologies of work, squeeze out time for humanity, for civility, for people to reflect on their actions.
We need to recognize that the values we reinforce in our organizations often are a prime source of toxicity. Unbridled attention to the bottom line, regardless of what it takes to achieve a given return on investments, blinds us to the possibilities of even more long-run effectiveness, if we take into account the value and emotional health of our workforce. The toxicity that flows from managers who ignore the emotional costs of their actions (to themselves and to others) can poison the wells of innovation and goodwill in the company. Corporate lies, distortions, and manipulations that cover up mistakes and foster self-aggrandizement do little to benefit any of the stakeholders.
Posted by Michael McKinney at 09:00 AM
Permalink | Comments (0) | This post is about Leading Views