Leading Views: Law of Unintended Consequences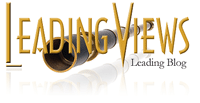 In
Thriving In the New Economy
by Lori Ann LaRocco, Larry Lindsey, CEO of economic advisory firm The Lindsey Group, says that to thrive in time of crisis you need objectivity. It means that you don't get caught up in the moment. This requires the perspective that history can give you. He writes:
One of history's great lessons is that policy makers, in both the public and private sectors, tend to underestimate the costs involved when they contemplate the actions necessary to address some adverse change in circumstances. Although this is due in part to long periods of conditioning to the relationships and magnitudes that existed before the crisis, an equally important cause of the underestimation is the Law of Unintended Consequences. Even the most carefully designed policy responses involve unforeseen results, and in a crisis, there is not the time for as careful a consideration of the consequences of policy as might be ideal.
The way we approach this challenge is to imagine ourselves as future historians writing about the events of the present. This causes us to contemplate an outcome, which we as future historians have the advantage of knowing with 20/20 hindsight, and then work back to establish a chain of events that led to that outcome. When you do that, you have to visualize how something is going to happen and decide whether or not your vision is realistic. If it is not realistic, you reject it. Thus, only a small fraction of the speculative ''future histories'' one considers actually make it into the range of plausible scenarios.
This future-history approach doesn't guarantee that you will have picked the right future, but it does facilitate objectivity. Once present-day events occurred that differed from what you imagined, that is, once the world ended up somewhere other than where you thought it was going to end up, you would know that, objectively, you were wrong.
Of Related Interest:

Thriving In the New Economy
Posted by Michael McKinney at 04:11 PM
Permalink | Comments (0) | This post is about Leading Views