What Prevents Me from Learning Here and Now?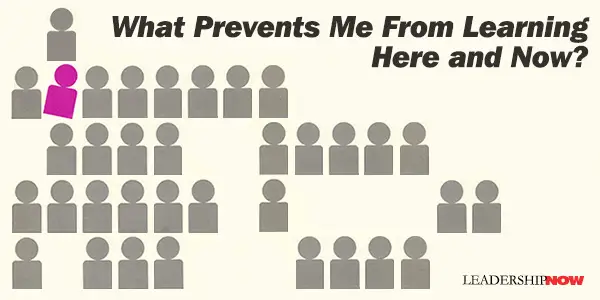 COULD WE be looking at success and failure in the wrong way? Fritz Roethlisberger, former professor at Harvard Business School and author of Man-In-Organization (1968), found that students that were preoccupied with success or failure couldn't concentrate on their studies. The common thread he found in the cases is that they all viewed success and failure as an either-or proposition; either their project was a success, or it was a failure. Roethlisberger called it a false dichotomy.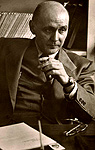 Roethlisberger said that projects can be both a success and a failure or neither a success nor a failure. What is lacking with this kind of thinking is "the notion of adventure." He adds, "There is little or no place for exploration and experiment. They work so hard in preventing themselves from making mistakes that they never learn anything at all."
A preoccupation with success in the future, says Roethlisberger, makes it difficult to relate to the present. You end up asking the wrong question: "What is the secret of success?" Instead, they should be asking, "what prevents me from learning here and now?" When we are overly preoccupied with the future, we miss the present, where learning and growth take place. We need to stop viewing the present as the means and the future as the end. The future is really just another present when it comes and a new opportunity to learn. If we treat the present as nothing until we achieve success, we miss the significance of the present.
To ask "am I a success or a failure" is a silly question, argues Roethlisberger. We are all both a success and a failure. The question is, "What are we learning in our present situation?"
* * *


Follow us on
Instagram
and
Twitter
for additional leadership and personal development ideas.
* * *

Posted by Michael McKinney at 11:52 AM
Permalink | Comments (0) | This post is about Learning , Problem Solving