What Is Meaningful Today Will Remain Meaningful Tomorrow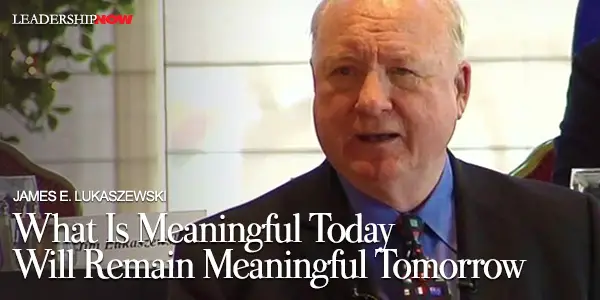 C
EO of The Lukaszewski Group Inc., James E. Lukaszewski (loo-ka-SHEV-skee) has been named as one of the top "28 experts to call when all hell breaks loose." He is a coach to many CEOs and author of the excellent book,
Why Should the Boss Listen to You?
He also maintains the
Crisis Guru Blog
. In a presentation earlier this year, he offered this advice:
When you get to be my age and look like me, you tend to get a lot of trend type questions. It's a polite way of being asked to share the observations of a long and, presumably, useful career. In my case, the question, specifically, is often about trends in crisis situations, since that's been the main focus of my career and work. "Was I seeing new or different kinds of crimes or problems committed by clients?" I usually respond with a question—have there been any new Commandments since the last 10 came out? The questioner, usually with a puzzled face, will say, "Well, no. The 10 we have are the 10 we've got."

I expressed relief, saying I was really happy about that. Most of my clients had a tough enough time over the last 30 years dealing with the 10 Commandments we've already got, not to mention adding a few more.

The lesson for you is that things that matter now are the things that will always matter. Things that are good, wholesome, and necessary will remain so into the future. Focus on those, and you'll have a pretty decent life. Many of my clients tried other routes around the various Commandments and rules, and that's how they met me.
* * *


Like us on
Instagram
and
Facebook
for additional leadership and personal development ideas.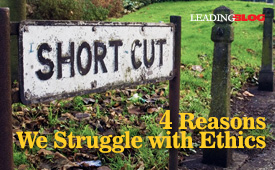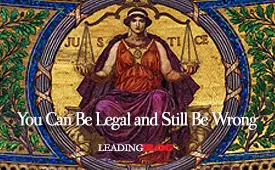 Posted by Michael McKinney at 07:46 AM
Permalink | Comments (0) | This post is about Ethics , Leadership Nuggets